Lucky Blue Smith has featured in a quirky shoot for i-D Magazine.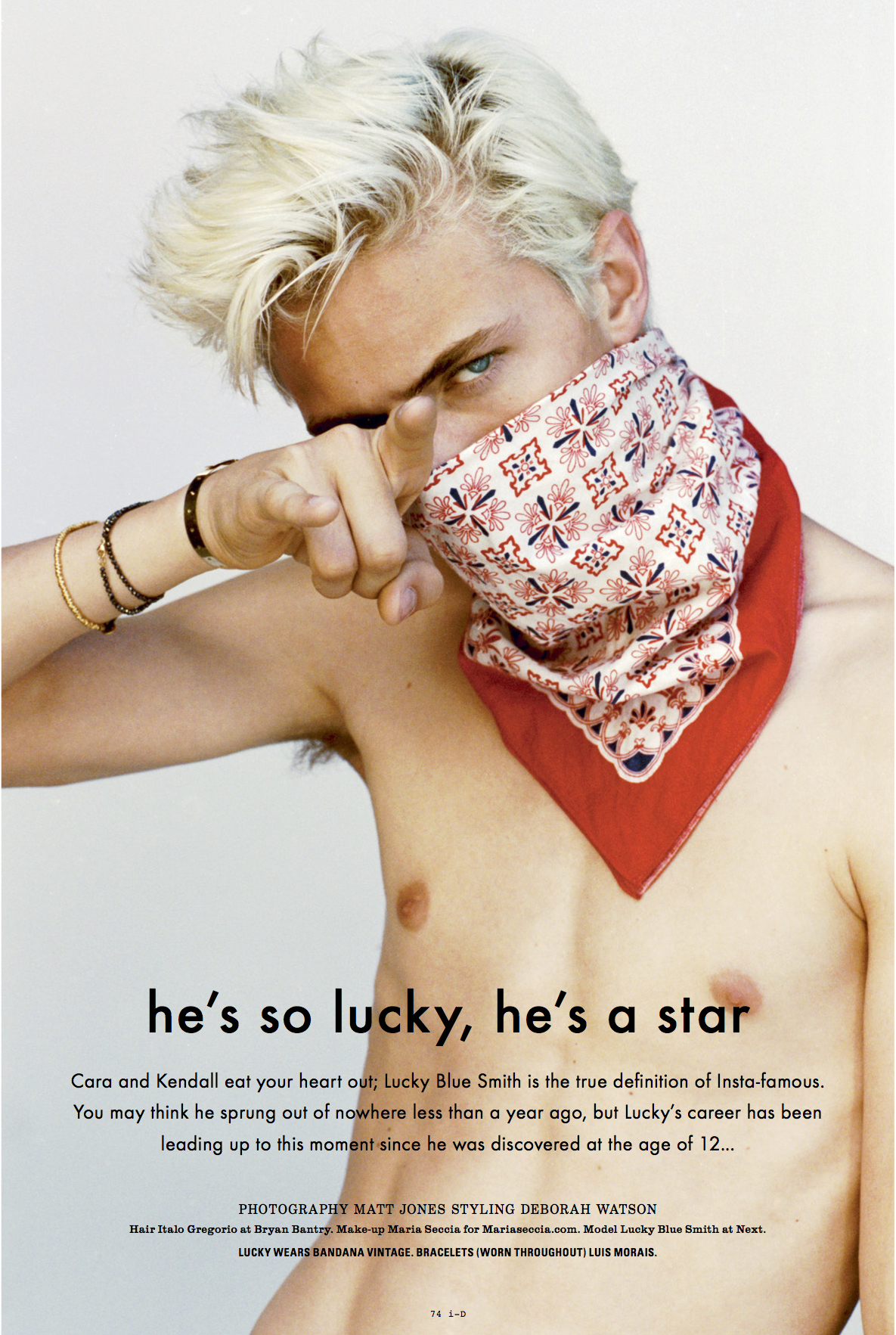 Shot by fashion photographer Matt Jones, and styled by Deborah Watson (Walter Schupfer Management), i-D capture his boyish charms with statement, printed pieces.
Talking to the magazine about his insta-fame, the 17 year-old confesses, "I don't get why people like me so much." However, Lucky wants to use his fame in a positive manner. "I want to help inspire people to not be insecure, and, if they are, to help them get over whatever it is they're insecure about.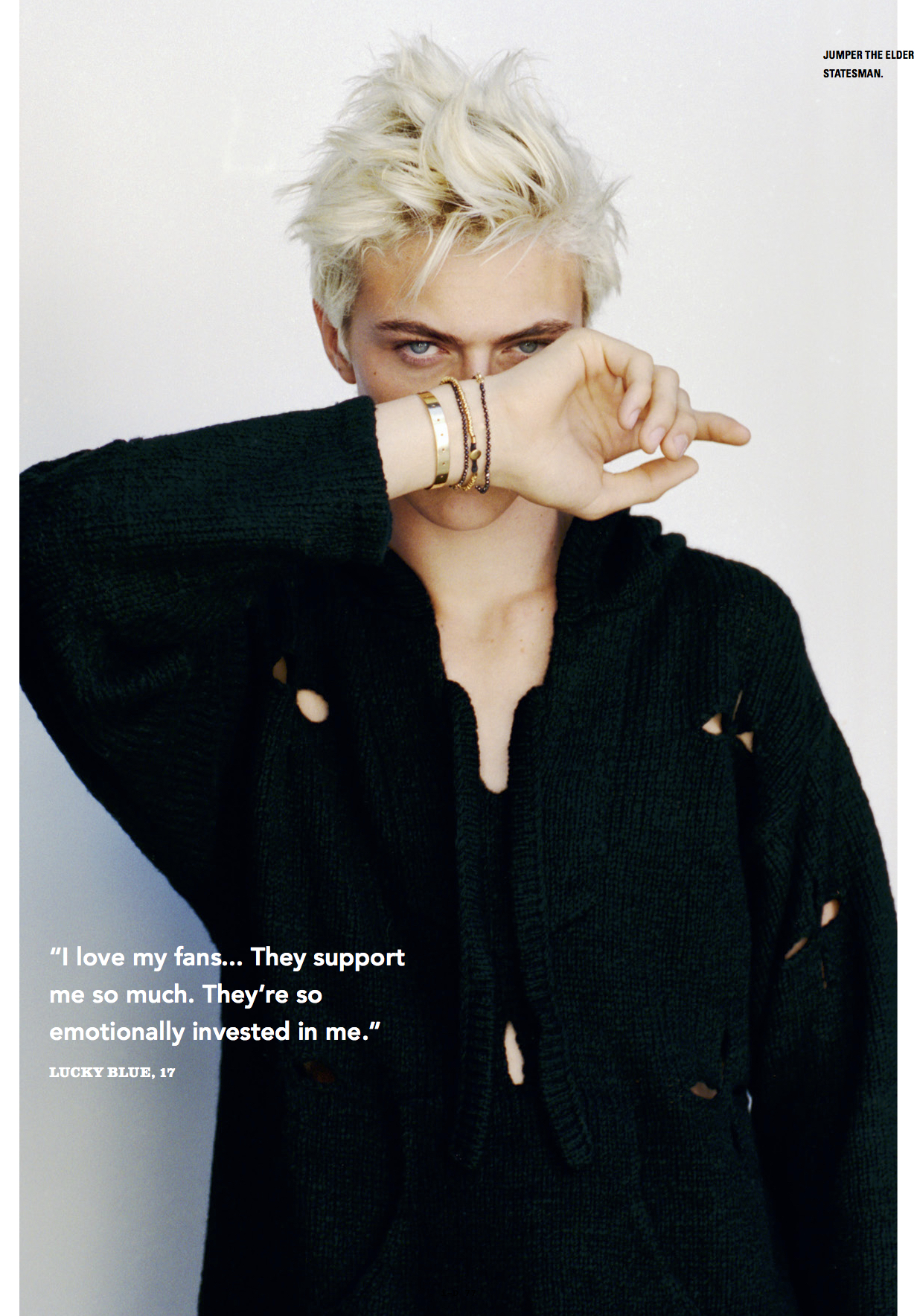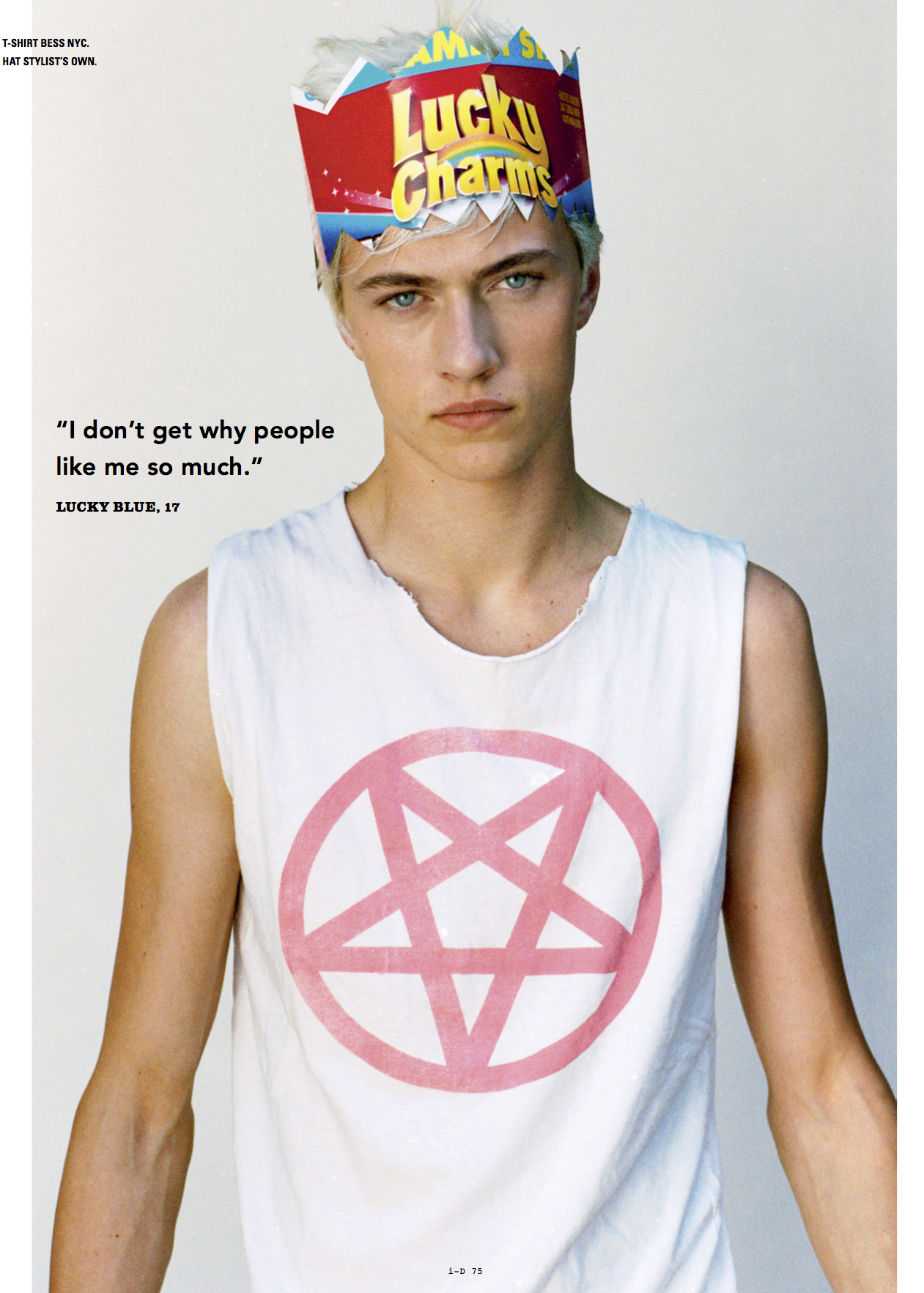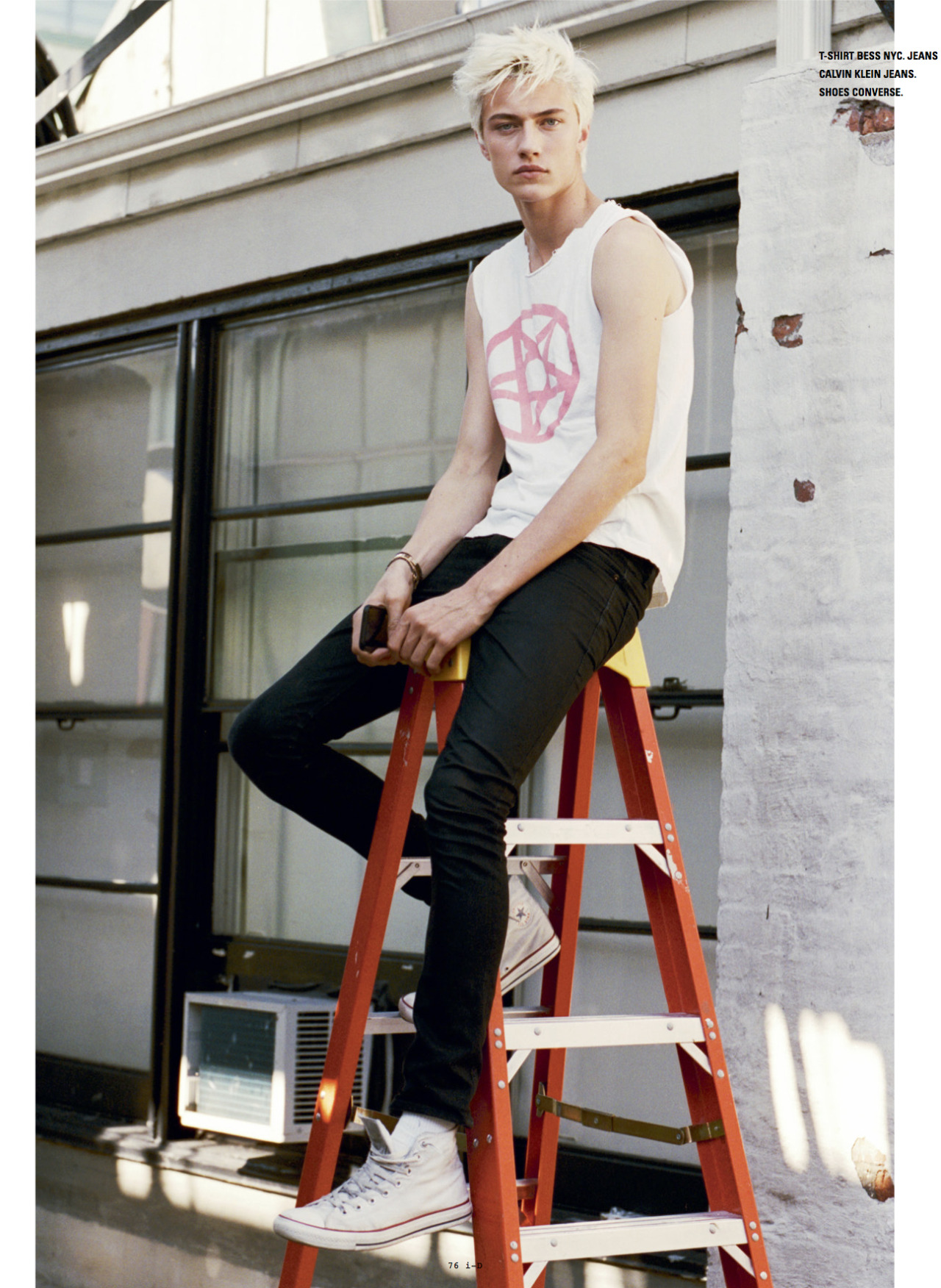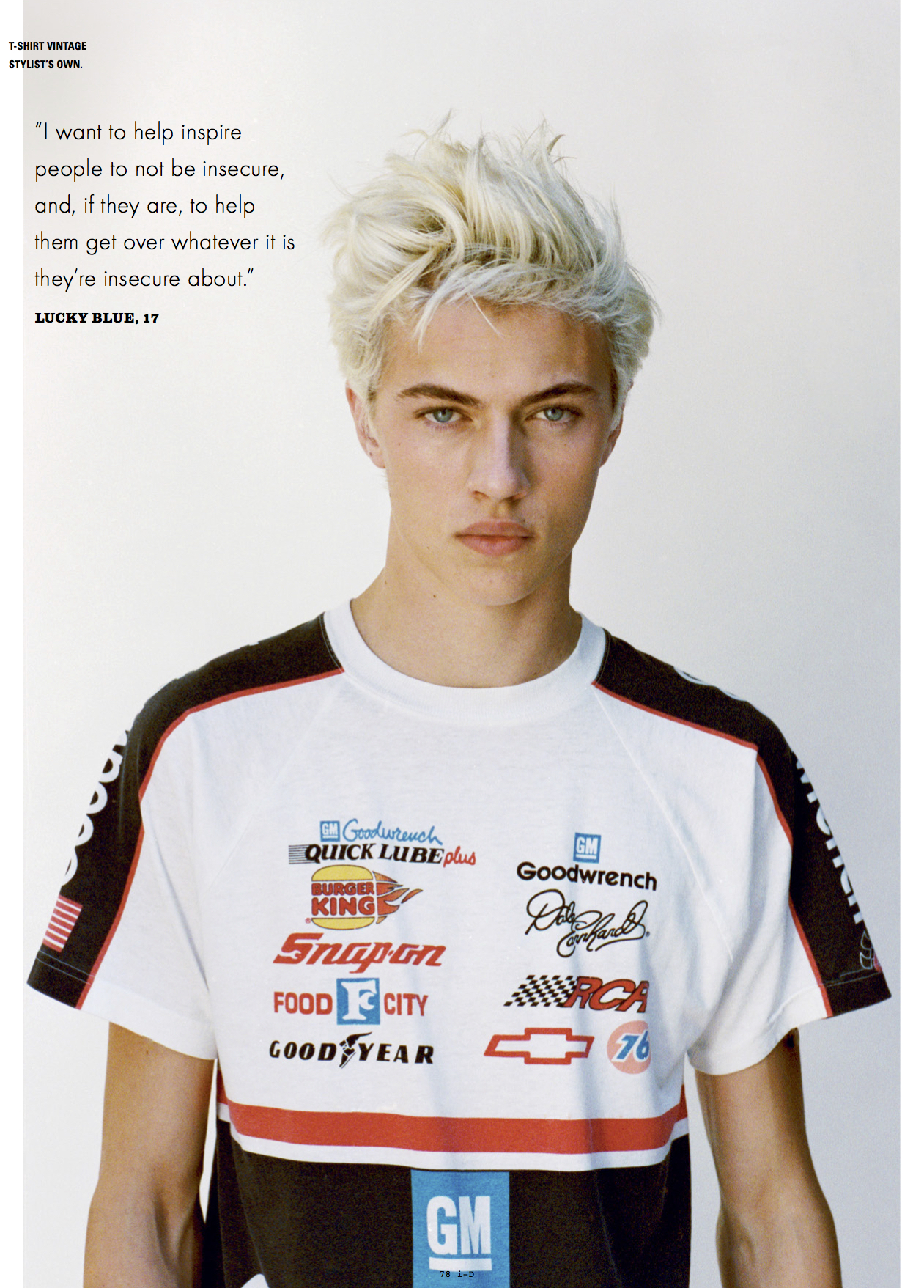 UNDERCOVER x Nike finally reveal their Jun Takahashi-designed Court Force.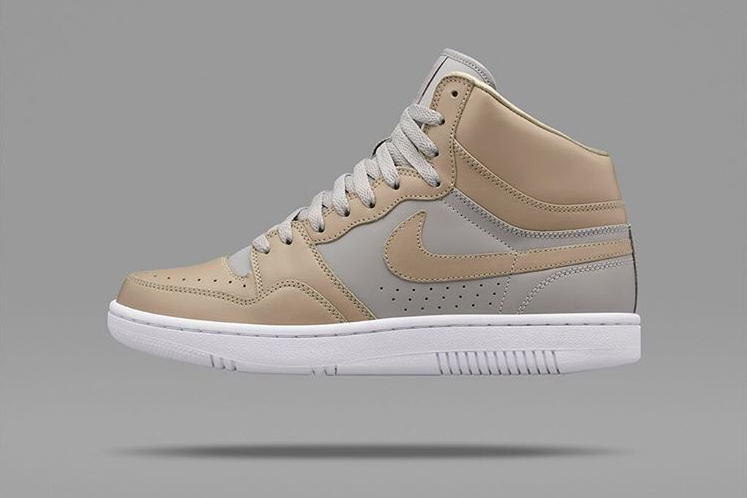 After today's teaser, Nike has officially given us a glimpse of its Jun Takahashi-designed Court Force. Crafted in conjunction with UNDERCOVER to celebrate the label's 25-year anniversary, the kicks take on Takahashi's own signature ethos as a subtle colour palette is applied to the retro basketball classic. You can also find them in grey and tan alongside the classic black and white.
It's set to launch from December 1st at NikeLab and nikelab.com worldwide.