Beauty & Youth have their take on these classics.
Japanese retailer Beauty & Youth have had their their take on the Reebok Instapump Fury silhouette. Conceived under the brand's "Special Make-up" program, the shoes take on a "Triple Black" colourway, with the combination of suede and leather fabrication at the toe, heel and tongue.
A Beauty & Youth inscription on the insole and Reebok's Hexalite technology, which is standard fare across all Instapump Fury silhouettes, round out the tonal design.
Also, be sure to check out Reebok's "Nasty Ted" Instapump release.
Lucky Blue Smith has featured in a quirky shoot for i-D Magazine.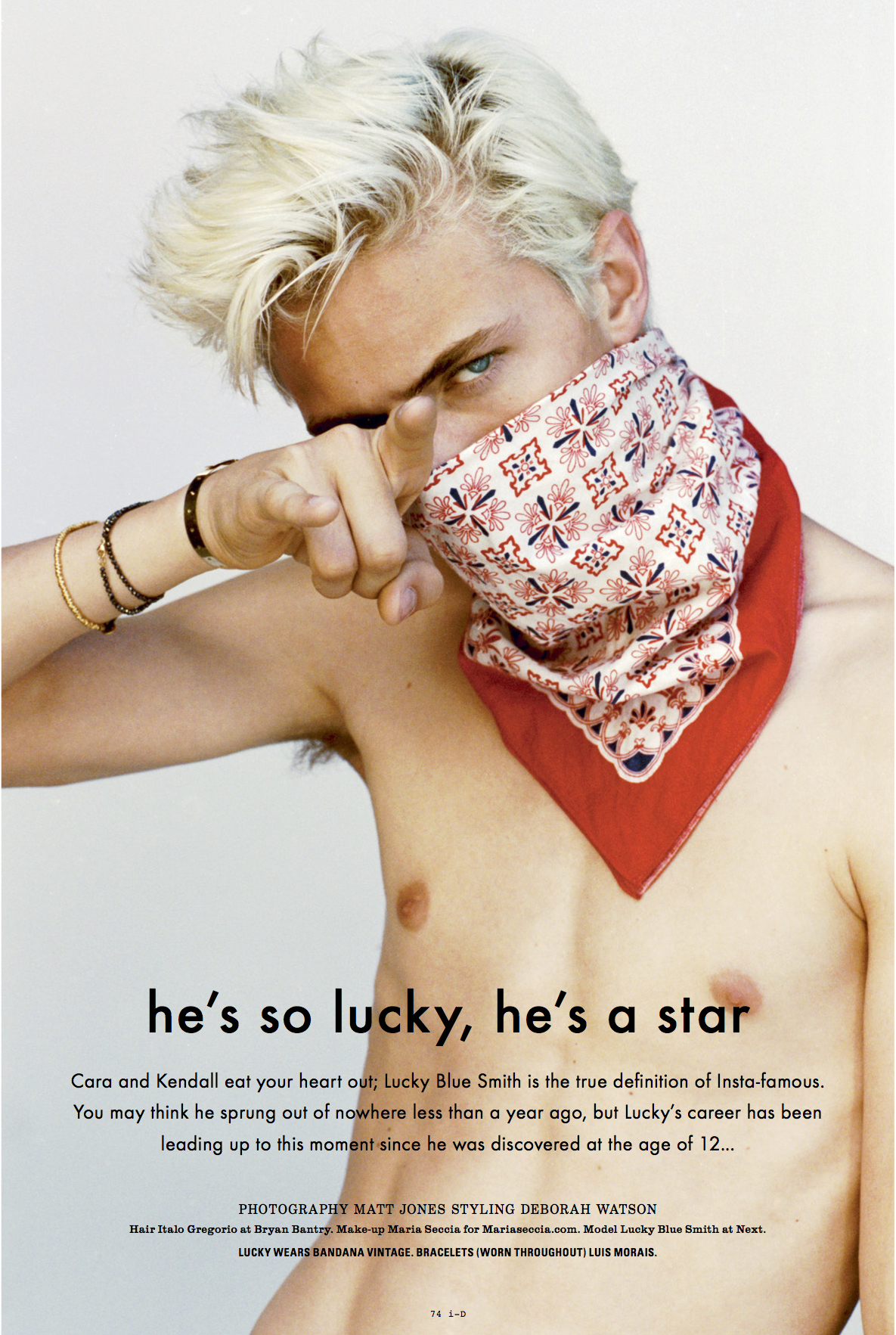 Shot by fashion photographer Matt Jones, and styled by Deborah Watson (Walter Schupfer Management), i-D capture his boyish charms with statement, printed pieces.
Talking to the magazine about his insta-fame, the 17 year-old confesses, "I don't get why people like me so much." However, Lucky wants to use his fame in a positive manner. "I want to help inspire people to not be insecure, and, if they are, to help them get over whatever it is they're insecure about.
See the full editorial below: