NBA star Russell Westbrook talks style and fashion in his Bloomberg Pursuit feature.
NBA star Russell Westbrook talks to Bloomberg Pursuit,  about the troubles, and differences between making and breaking it in the fashion world.
Since becoming one of NBA's most recognisable faces, Russell has now managed to create a strong and impactful movement into the fashion industry. Despite having a tasteful eye for high end and street-wear clothing, he never denied the struggle people go through making it in the industry.
Russell spoke some wise words about his journey from a well known athlete, to an influential fashion head. "You have to be committed to going out to meet different people, having your ears open, not thinking you know everything about fashion. The creative stuff, I think, comes from within."
After talking of his struggle within fashion, Russell also gave us an insight into his life before fame, where he said "It's important for me to stay close to my roots. I wasn't always able to afford shirts that cost $2,000. I want to be able to relate to the people I grew up around, the people in my neighborhood, inner-city kids, anyone who wants to dress nice and might not have money. Mixing high and low gives people a sense of how to do it without spending too much.".
Hear more from the multi-talented athlete online, at Bloomberg.com.
A night of suit & glamour.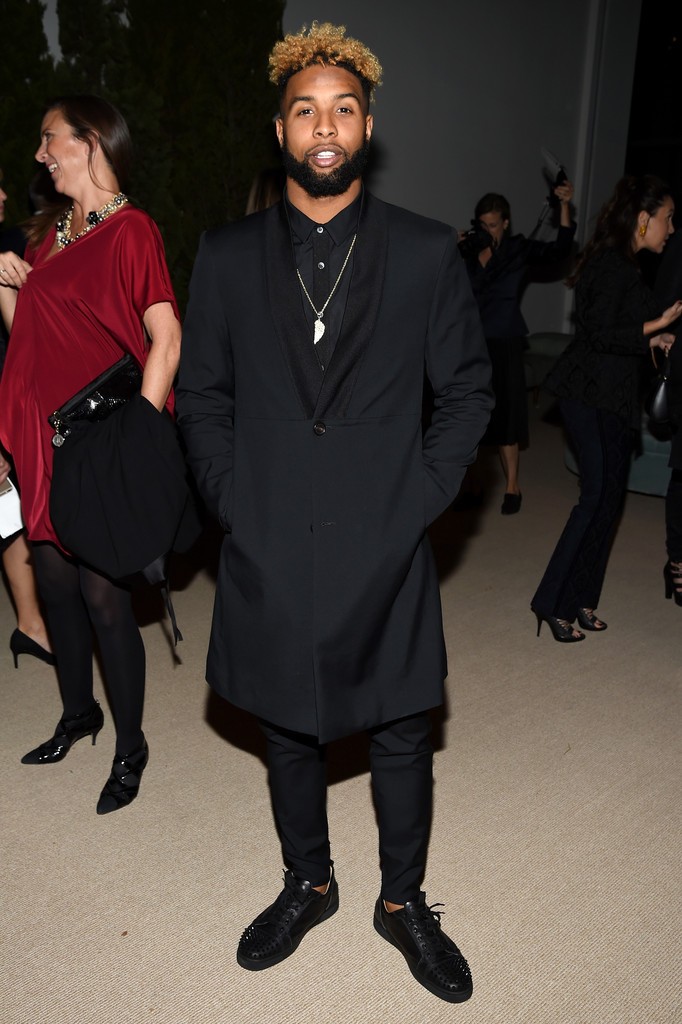 The CFDA/Vogue fashion fund awards saw a long list of influential celebrities come together to celebrate and award a selection designers with an investment of $300, 000 for their own brands.
The big occasion was host to a variety of designers, models, athletes and entertainers who were out to impress.
American footballer, Victor Cruz was seen alongside Odell Beckham Jr. in a Versace tux. Odell stood out in an all black ensemble, with breakthrough indie singer, Shamir turning heads in a typically bold patterned shirt.
The evening saw many influential fashion and entertainment heads coming together to support, and award some of the worlds finest designers with a life-changing investment.
See more photos from the night below.