If new sneaker releases get you fired up, more about we strongly suggest you keep reading.
Anyone who knows their fare share of footwear collaborations will probably be familiar with the successful collaboration between Amsterdam based footwear label, Filling Pieces, and American based clothing line, Raised by Wolves, which was released late October. However, it appears as if we could see another collaboration from Falling Pieces very soon.
This news follows a sneak peak at a possible three way collaboration that broke over social media when designer Guillaume posted a picture on Instagram yesterday. The photograph in question contained an item of footwear from Falling Pieces in which brands Ronnie Fieg and KITH NYC were tagged in.
So, what could this mean? Well, if you look closely at the picture, you can see what appears to be the words 'Ronnie' and 'Fieg' stitched into the back of the shoes, above the heel. Branding from KITH is also present throughout the shoe yet alongside the expected Filling Pieces look.
We at PAUSE definitely like what we see here. The use of the well hailed camel brown and the chunky sole definitely makes this a contender in the show to transition you from your summer footwear to your winter boots. We are really excited to see more of this possible collaboration and just like you should be, we are keeping our eyes peeled.

Adidas and Yohji Yamamoto join forces once again for Spring 2016.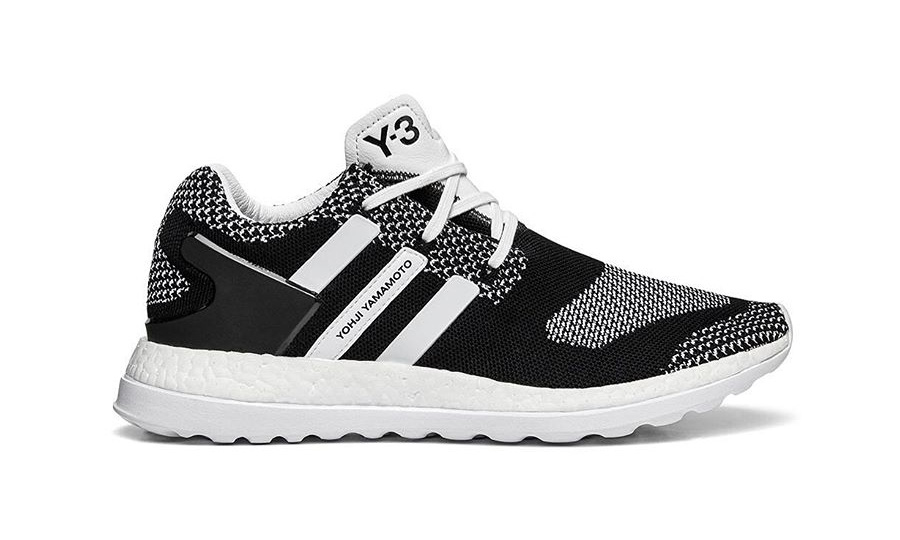 For all the eagle eyed amongst us, you may remember our first sneak preview at the sneaker following the Y-3 Spring/Summer 2016 runway show in Paris this year. If like us you have been itching to see more of it since, we finally have the first real good look at the new Y-3's.
Sporting Yamamoto's signature futuristic look, this new sneaker appears to have technologies from across the board which really gives it the upper hand. Featuring Primeknit technology alongside shock-absorbing Boost tooling on the midsoles, this is more than jus a shoe that looks good whilst still being a shoe that looks VERY good. The black and white colour way brings a dark and edgy look to the sneakers while the purple and neon green almost give it an that nolstagic 80's/90's feel to it.
As for the structure of the shoe itself, you may recognise Adidas influences such as the heel cage and branding of the ZX Flux but to be honest, that is what makes Adidas and all its collaborative efforts so great. We at PAUSE admire the fact that when you see Adidas footwear, you know its Adidas footwear before you look deeper. The Adidas aesthetic is something that seems to run deep in the inner foundations of the company and we are very excited to see what happens next in their Y-3 division and their other collaborative attempts.