Who did the best style move this year at the GQ's party?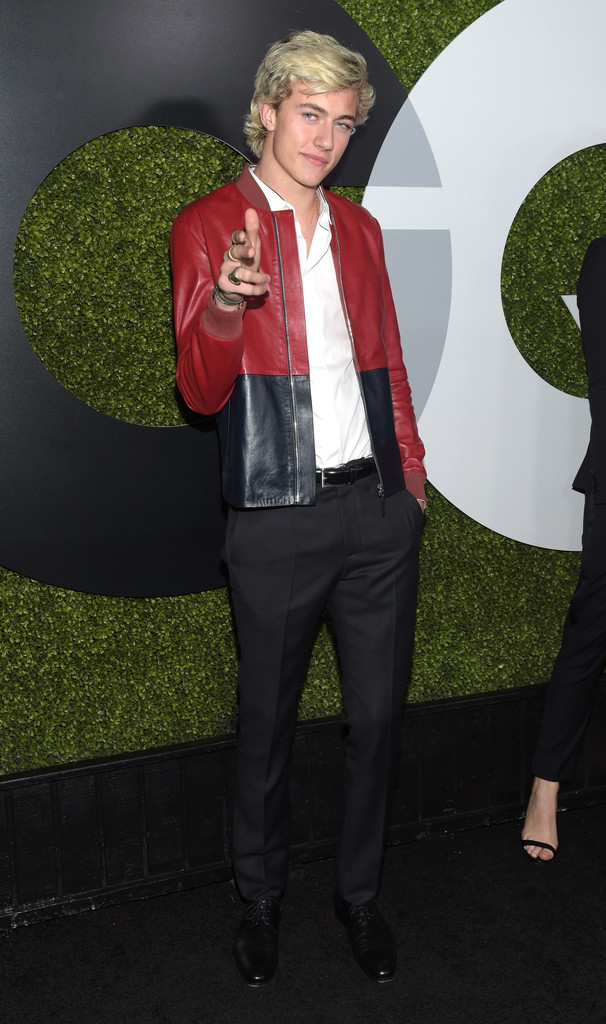 Dior Homme had quite a style moment thanks to different guests who stood out in jackets and suit from the French fashion house. Our favourite look was the one wore by Lucky Blue Smith: a red and black colorblock leather jacket with simple plain black trousers.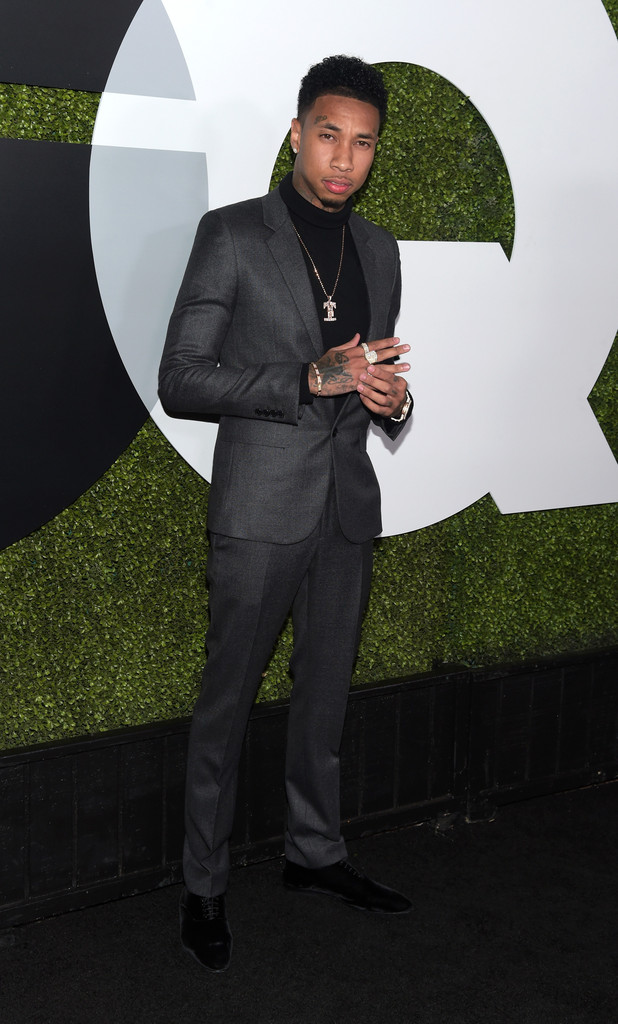 Tyga arrived at the Chateau Marmont wearing a sharp, trim suit from Parisian label Saint Laurent: charcoal suit jacket and pleated trousers completed with a black mock turtleneck.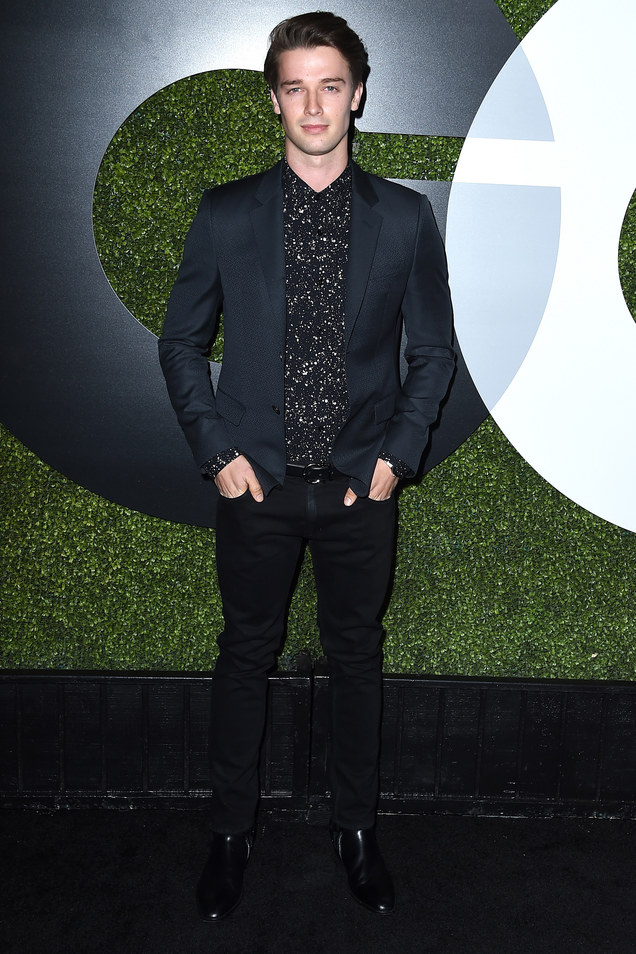 Patrick Schwarzenegger showed up wearing an offspring print shirt under an Emporio Armani blazer.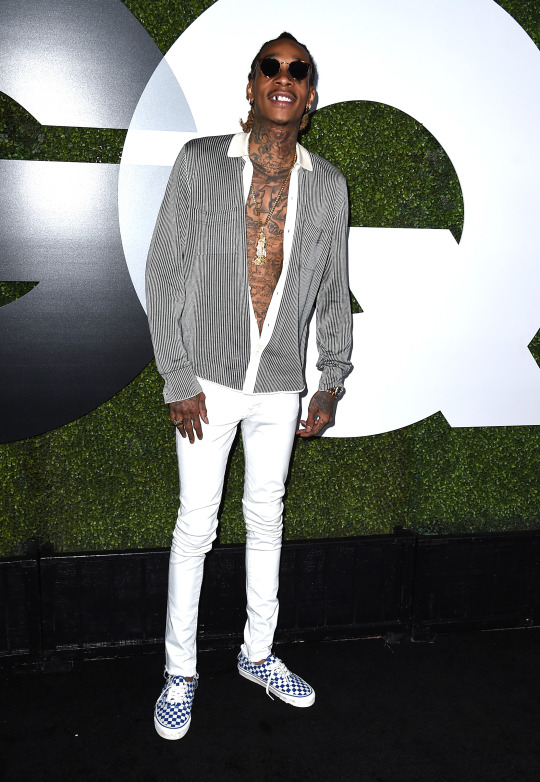 Wiz Khalifa is probably the only man on heart who can hit a red carpet with those Vans and a shirt so undone!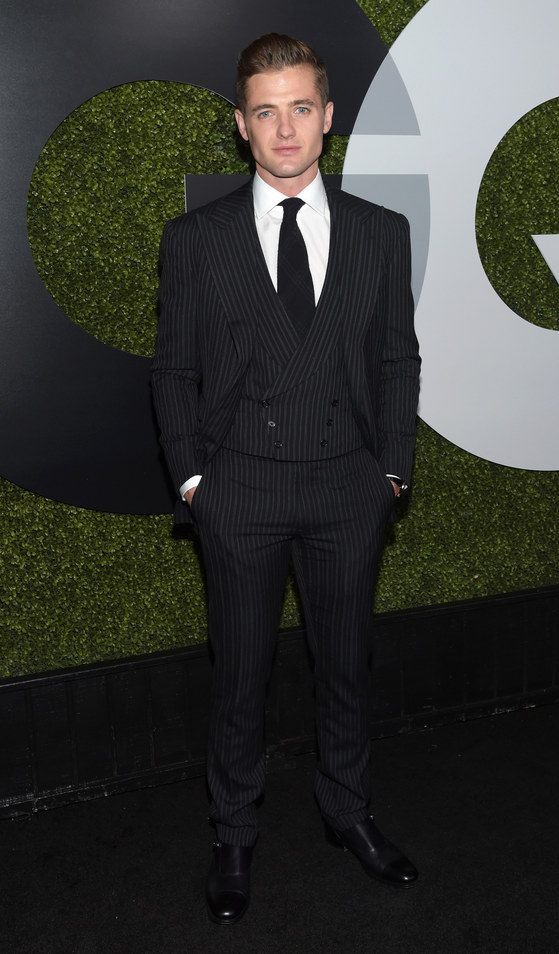 Robbie Rogers looked so retrò-chic with that Ralph Laure purple label.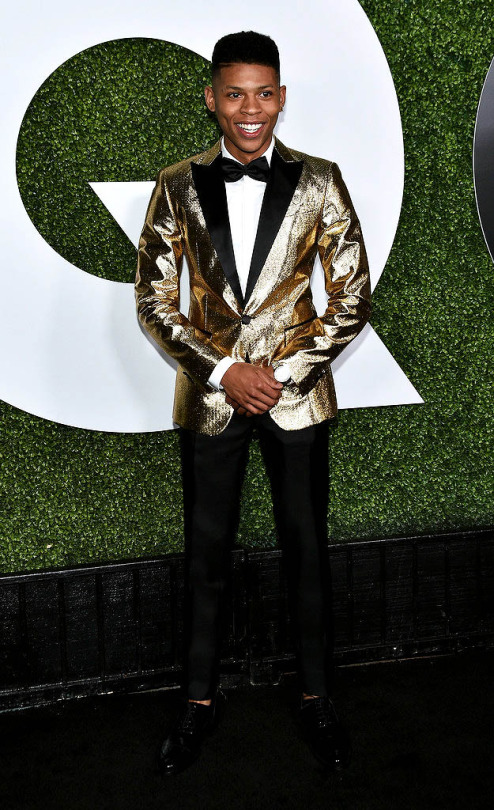 On his first GQ's men of the year party,  Bryshere Gray wore a very flashy Dsqared2 gold lamé smoking jacket!
What would you wear? Are you most classic or showy? Whether your answer is, never underestimate the power of good tailoring.
KOHH fronts FACETASM 2015 Fall/Winter Editorial by honeyee.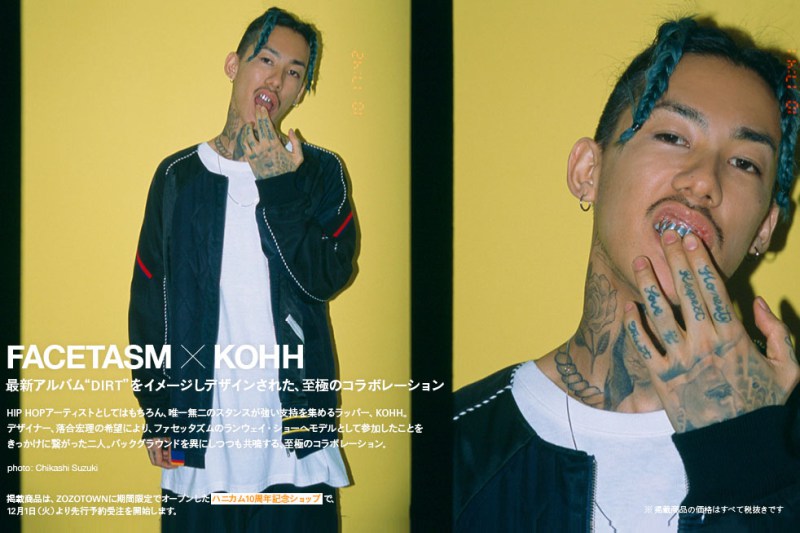 The Japanese rapper stars in Honeyee's project involving contemporary label FACETASM. The online platform launches as a tribute to KOHH's latest album DIRT which dropped late October.
The hip-hop artist models the collection's range of satin bombers, light jackets and long-sleeved shirts that holds dark nuances and embellished details like external zippers and thread detailing.