CMMN SWDN continue from the groundwork of Spring/Summer 2016.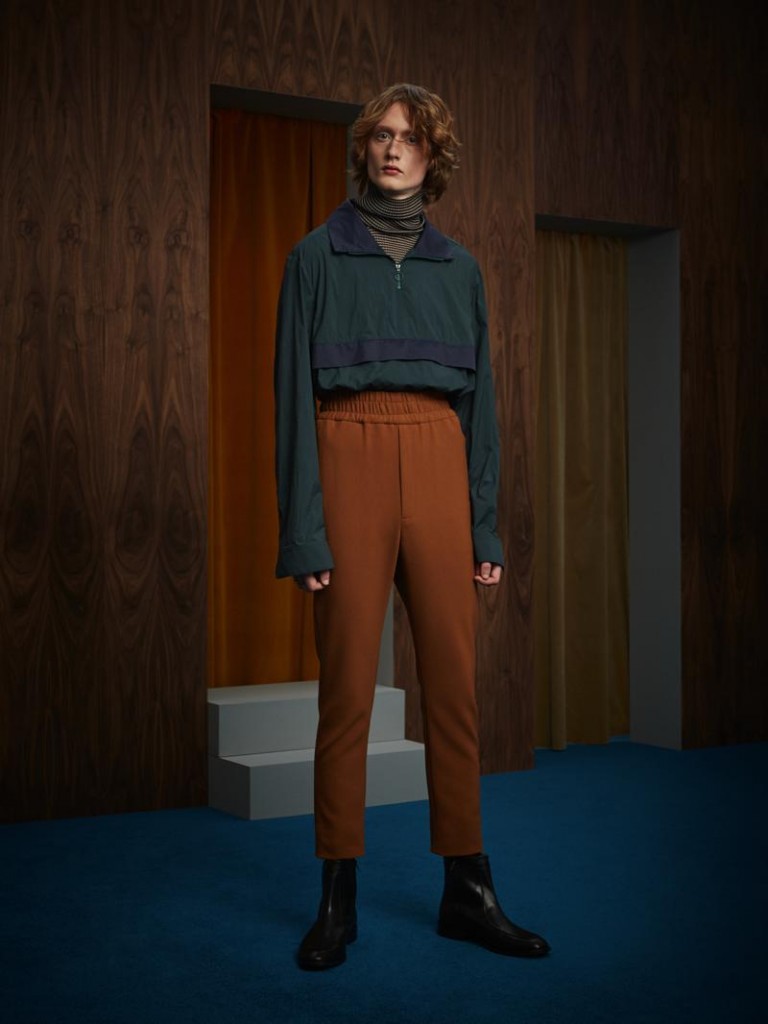 CMMN SWDN's Autumn/Winter 2016 collection is an extension of the sense of the seventies home, security and comfort instilled in their previous (Spring/Summer 2016) presentation.
Carrying through from last season, the presentation space itself perfectly complimented the domestic comfort of the decade with matching dusky tones and soft fabrics. A selection of duffel coats, anoraks, bombers, and leather jackets made up the selection in various shades of autumnal browns, reds, black and a variety of retro prints typical of the decade.
While, personally, I think we've seen enough seventies inspiration the past few seasons to last us a lifetime – CMMN SWDN's take on the trend is certainly one of the best.
Take a look at the full collection below.