Worldwide retailer H&M joins forces with the coveted Coachella Music Festival.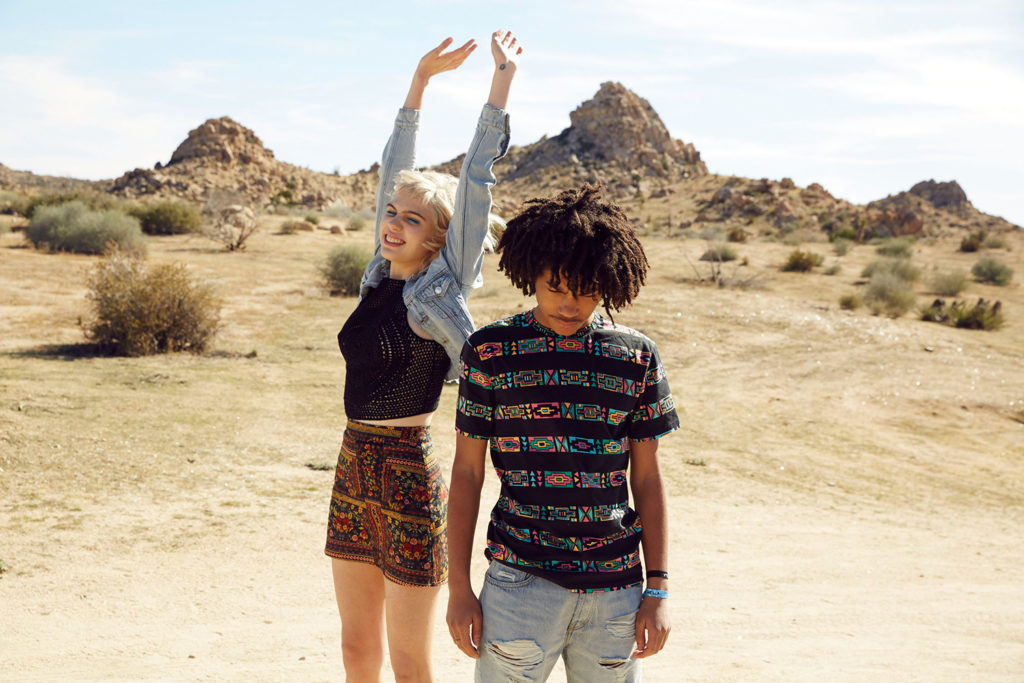 In a youthful and liberated effort,  a co-branded collection is set to release under the two renown brands. H&M is said to have aimed at portraying a sense of belonging and ease, the all over festival feels that any person who has been to a music festival can sympathize with. Overall the collection is a concoction of pattern and texture that delivers a cheerful helping of nostalgic and energetic summer vibes.
Guys interested are presented with a range of mismatched shirts and printed tee's, a healthy portion of distressed denim trousers and shorts which is complimented by summertime accesories such as sunglasses and Bermudas. Just like last years installation, a dedicated pop-up shop will be available at Coachella, allowing festival-goers to delve into the exclusive collection. for those unable to make it this years Coachella, you can pick up your share of the shipment on March 24th onwards. It's still a painfully freezing Feburary but it's never cold to get ready for the Summer!