Opening Ceremony revealed its Fall/Winter 2016 collection during NYFW Men's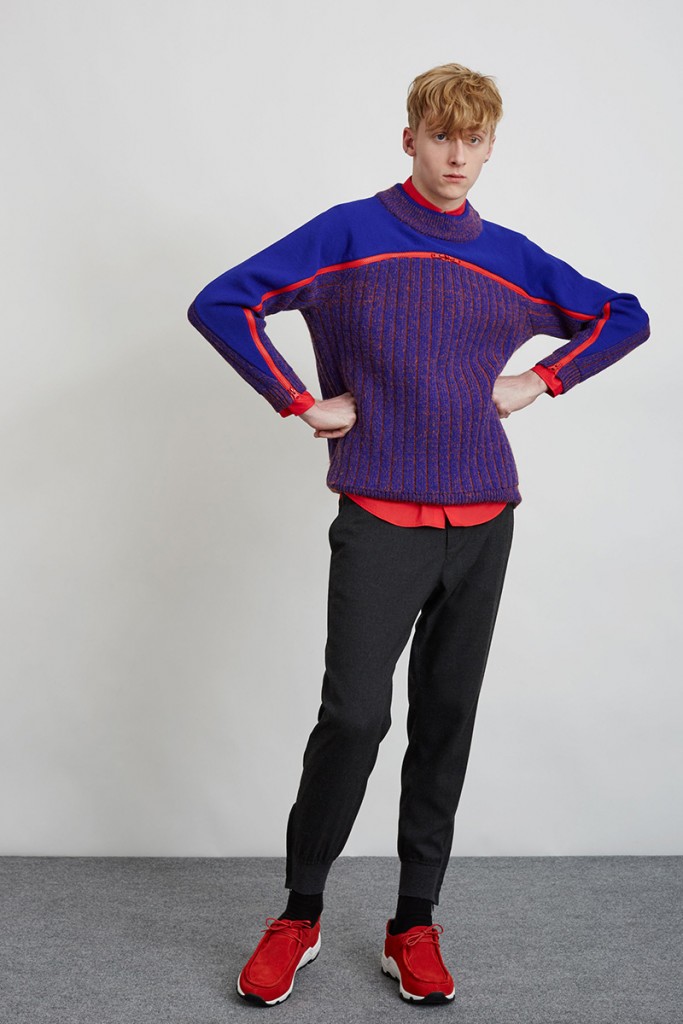 Since Opening Ceremony's early days, Humberto Leon and Carol Lim have always been about cutting-edge silhouettes, unseen inspirations and original offerings.
Surprisingly enough, Opening Ceremony's Fall/Winter 2016 fashion presentation decided to side with standard ensembles and linear pieces, centered around a defined palette of colours and two symmetrical masculine, young and blond faces. Opening Ceremony showcased velvet-y orange outfits and textured red blazer topped up with discreet patterns and statement prints. The duo of designers behind Opening Ceremony drew their inspiration from a simple and flexible everyday men, whether he's working in an office, he's a comfy outfits lover or a sports aficionado.
Check the photos below: