Checked in: Idol Hotel Paris,  16 Rue d'Edimbourg, 75008 Paris, France.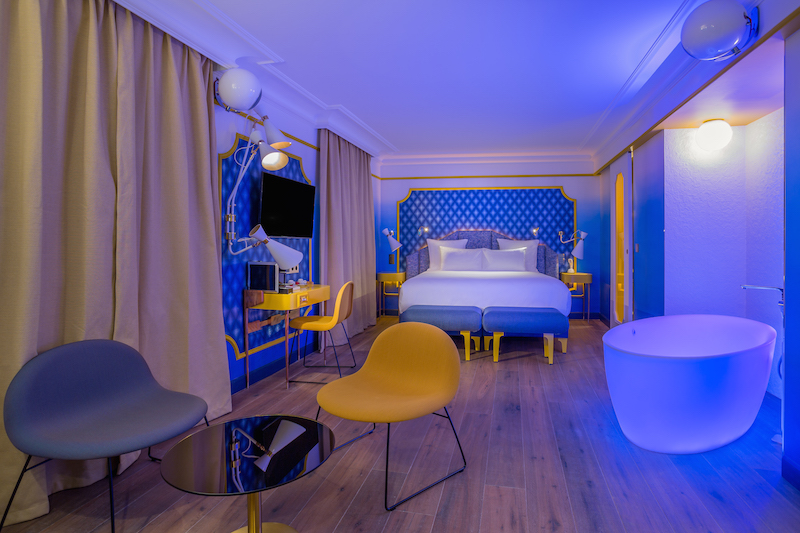 Not your usual Parisian hotel, Idol Hotel Paris offers something unique and out of this world. It's super luxurious, with magical interior design and a groovy sense of style throughout. Think Aladdin colourways mixed with 90s groove sophisticated style that celebrates historical music to another level.
The hotel is located less than 2 minutes from Europe metro station and is easy to get around the city of Paris. Few stops from central Paris and around the corner from Pigalle which was perfect for us at PAUSE to locate around the stylish spots.
PAUSE checked in to a spacious twin room, with complimentary toiletries, free Wi-fi and a romantic balcony viewed with beautiful French homely buildings – perfect for your morning viewings.
The area is peaceful and the room comes with wireless speakers in the room to enjoy your favourite sounds which are built to not disturb anyone next door.
The receptionist was very helpful, polite and was there whenever we needed them. Breakfast was deliciously delight and every time we walked back into Idol hotel we already felt like it was our new fancy home.
Best bits:
Walking distance from Europe and Gare Saint-Lazare metro stations
Buffet breakfast available in the restaurant or delivered to your bedroom with teas and coffees throughout the day
Music speakers in the bedroom which connects to bluetooth
Free wifi, room service and 24-hour front desk
Super friendly staff who are always available to help, even with your luggage!
#PAUSETravels
For further information visit www.idolhotel-paris.com.