Taking it back to the old school.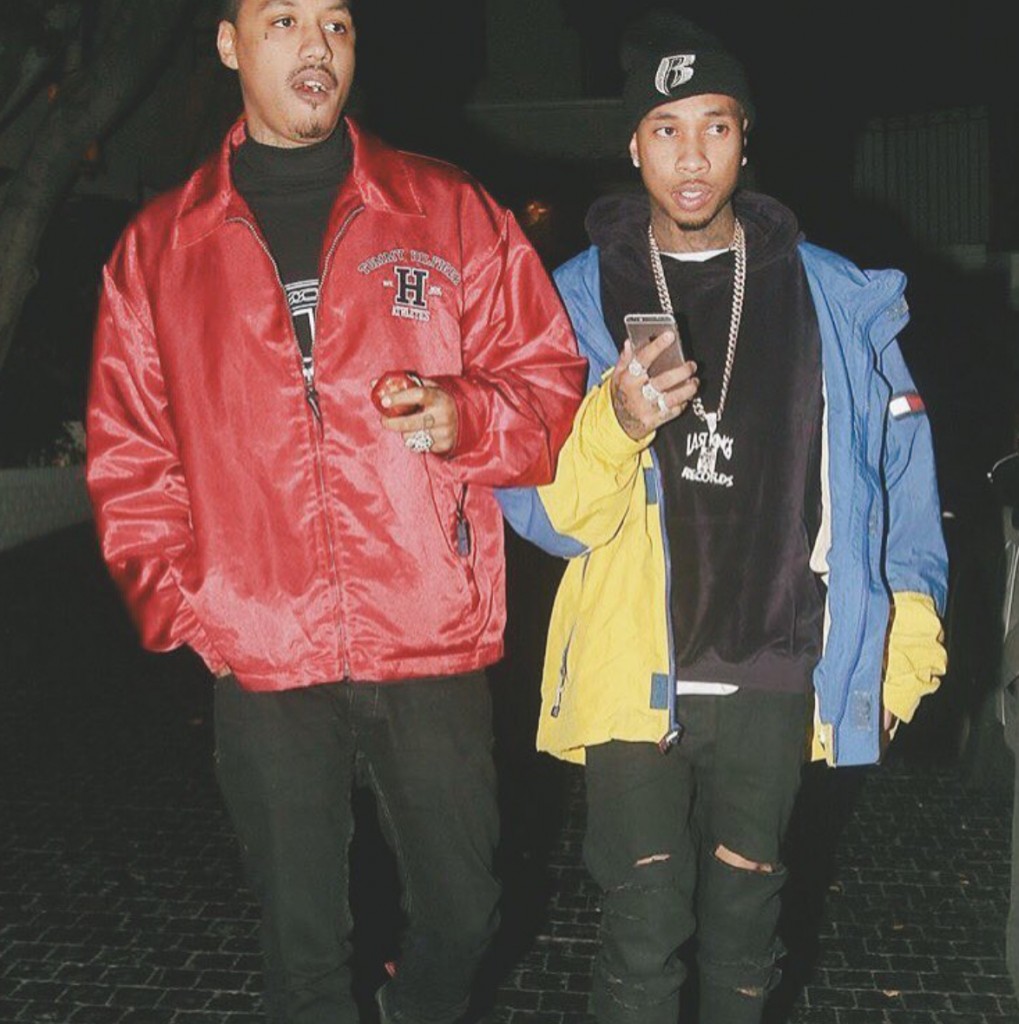 Recently Tyga has been loving American brand Tommy Hilfiger as he continues to rock the label's iconic vintage jacket in two different colourways. The 26-year-old rapper is known for wearing loud and bold pieces, but his vibe is changing into the 90s look as he mixes old school with some new school. In his look above he rocked the yellow and blue vintage Tommy Hilfiger jacket with a pair of Saint Laurent distressed jeans and a Supreme x Ruff Ryders beanie. On his look below the styled the vintage Tommy Hilfiger windbreaker jacket with a pair of 424 On Fairfax Denim Jeans and all-white vans.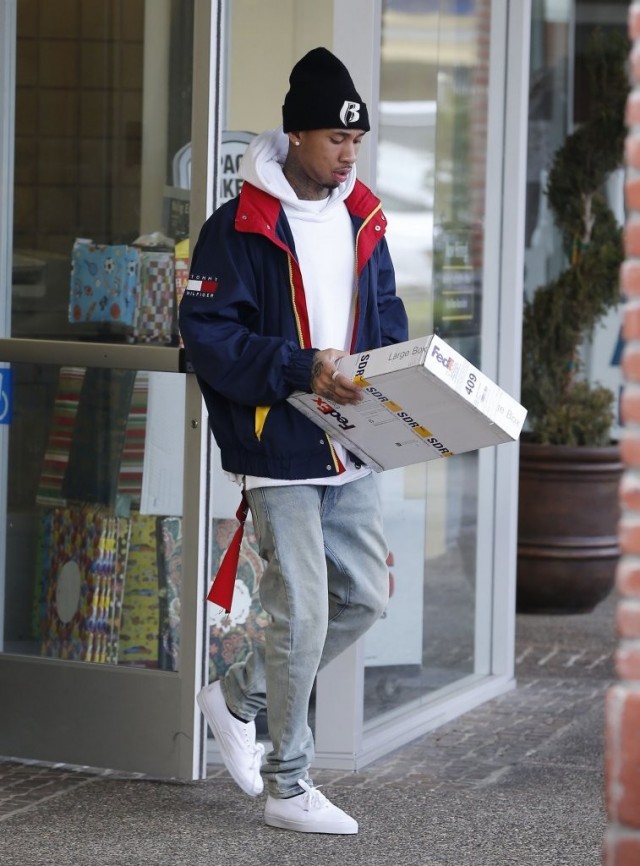 If you're looking for some vintage Tommy Hilfiger check out eBay for their latest vintage jackets here.