Bieber continues to represent the mens fashion front.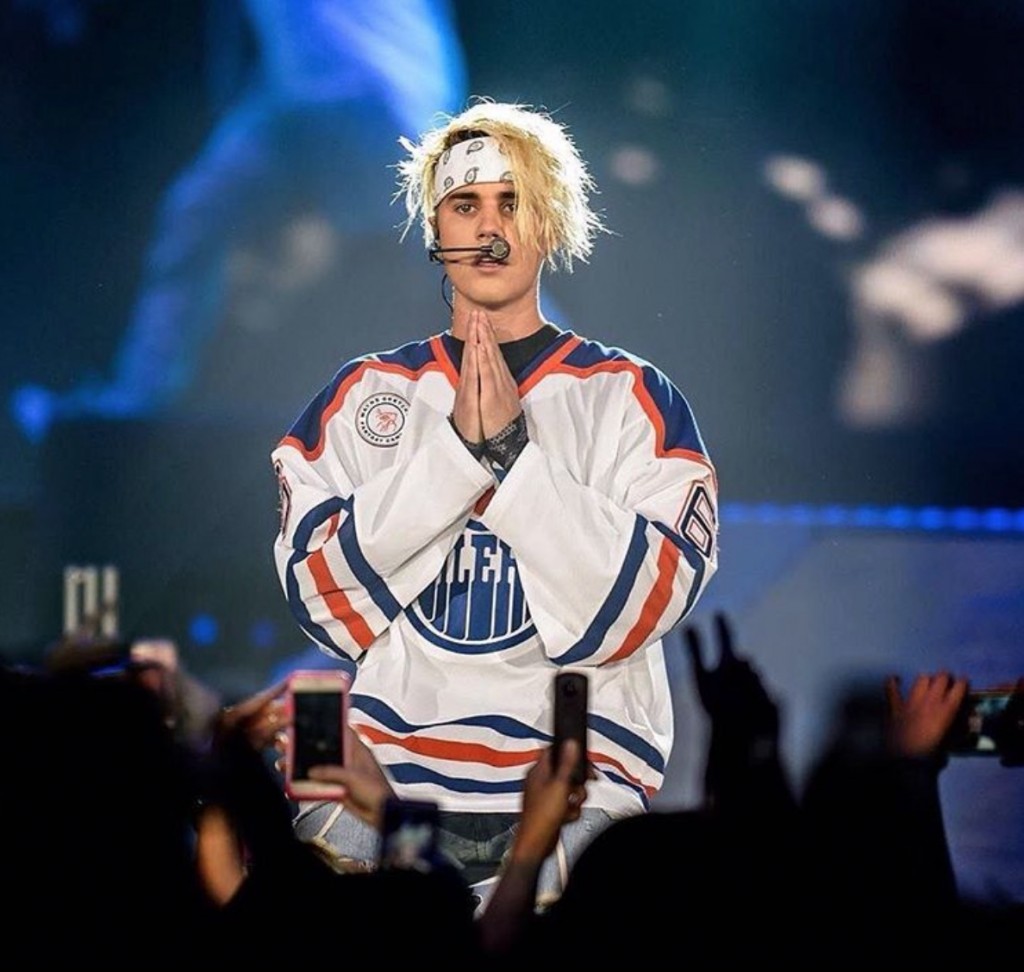 Representing his Canadian home turf, Bieber continues to showcase his style (or stylists) prowess while on tour in a signed Edmonton Oilers hockey jersey, Fear of God vintage indigo jeans and adidas ultra boost sneakers.
You can pick up the exact same Jersey, Jeans and Sneakers by following the links.