Lunch time approved thanks to Five Guys.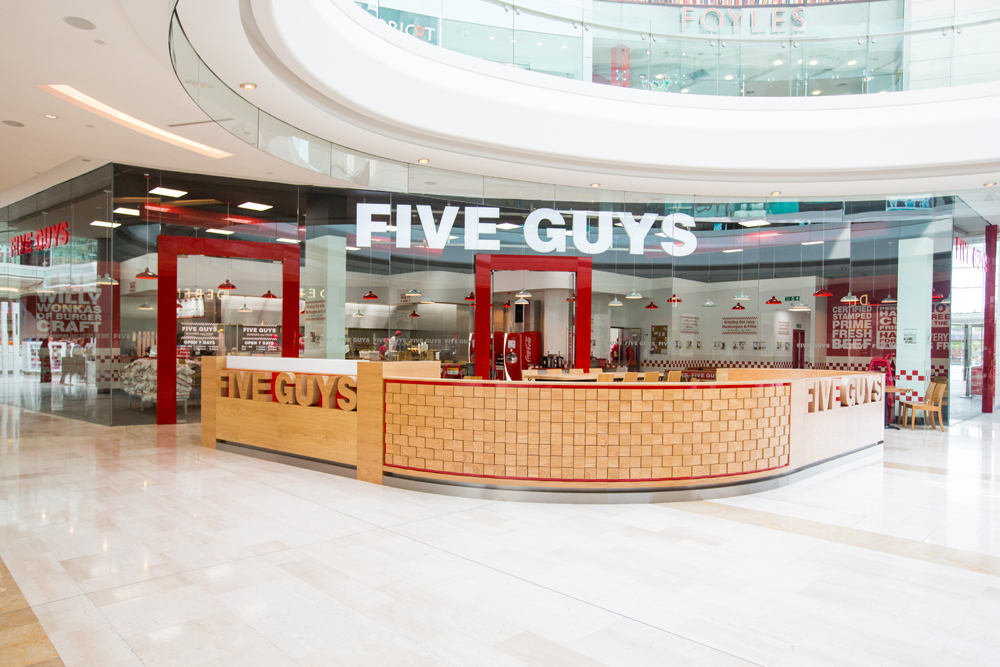 We popped into Five Guys on Argyll Street after a busy day of meetings, right off the Oxford Street – which was super handy.
The vibe was inviting, we felt like we was back in New York, with handcrafted burgers grilled at the ready.
Super friendly and attentive staff members we're around to help us order, due to how popular it was inside, we at PAUSE was ready to feast.
What we ordered:
Large Cajun fries x3 £15.00
Oreo Milkshake x2 £9.50
Salted Caramel Milkshake £4.75
Double Bacon Cheeseburger x 3 £26.25
Total: £80.25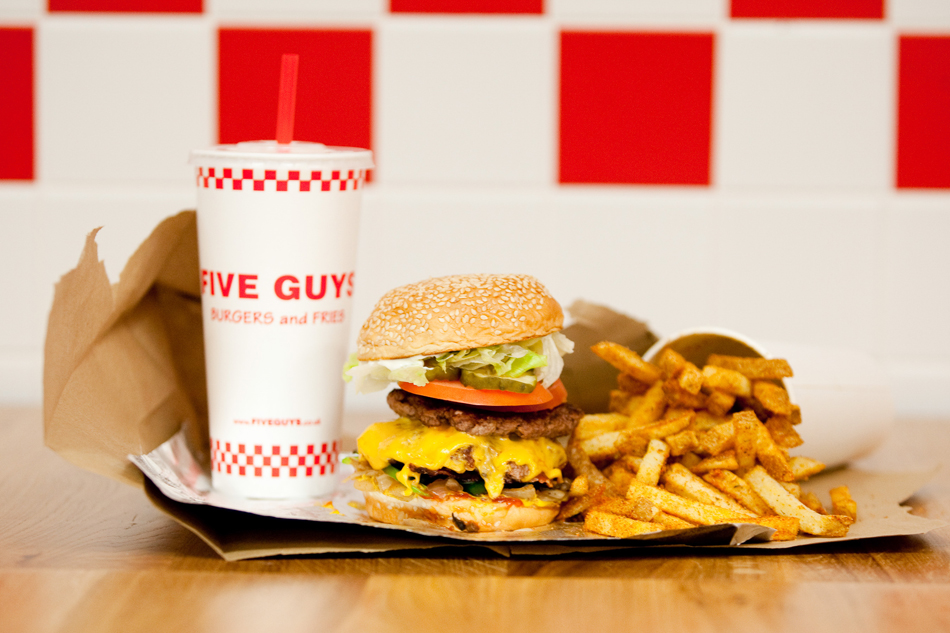 Customising is key at Five Guys: We loved how we could customise our ideal burger into however we wanted it to taste. You can add extra toppings at no extra cost and also mix your milkshakes to your dream flavour.
With over thousands of possible combinations to order a burger and various milkshake flavours to mix with, we at PAUSE were love strucked at the multiple choices.
Though the atmosphere can be busy, you order online via app available on iPhones and Andriod which will allow you to skip the queue and go collect at the nearest store – quick & easy.
Made fresh in front of you: Five Guys offers freshly made burgers which melt in your mouth and will leave you feeling completely full and satisfied.
We at PAUSE loved the refillable drink machine with various Fanta/Dr Pepper/Coke options – think Fanta LEMON!
Five Guys is a great place to pop by with friends for a quick meal when you're feeling super hungry.
Overall we enjoyed Five Guys and will be back again to customise more burgers.
Visit Five Guys Oxford Circus:
5-6 Argyll St, London W1F 7TE