See the full men's looks from the Vetements Fall/Winter 2016 show from Paris fashion week.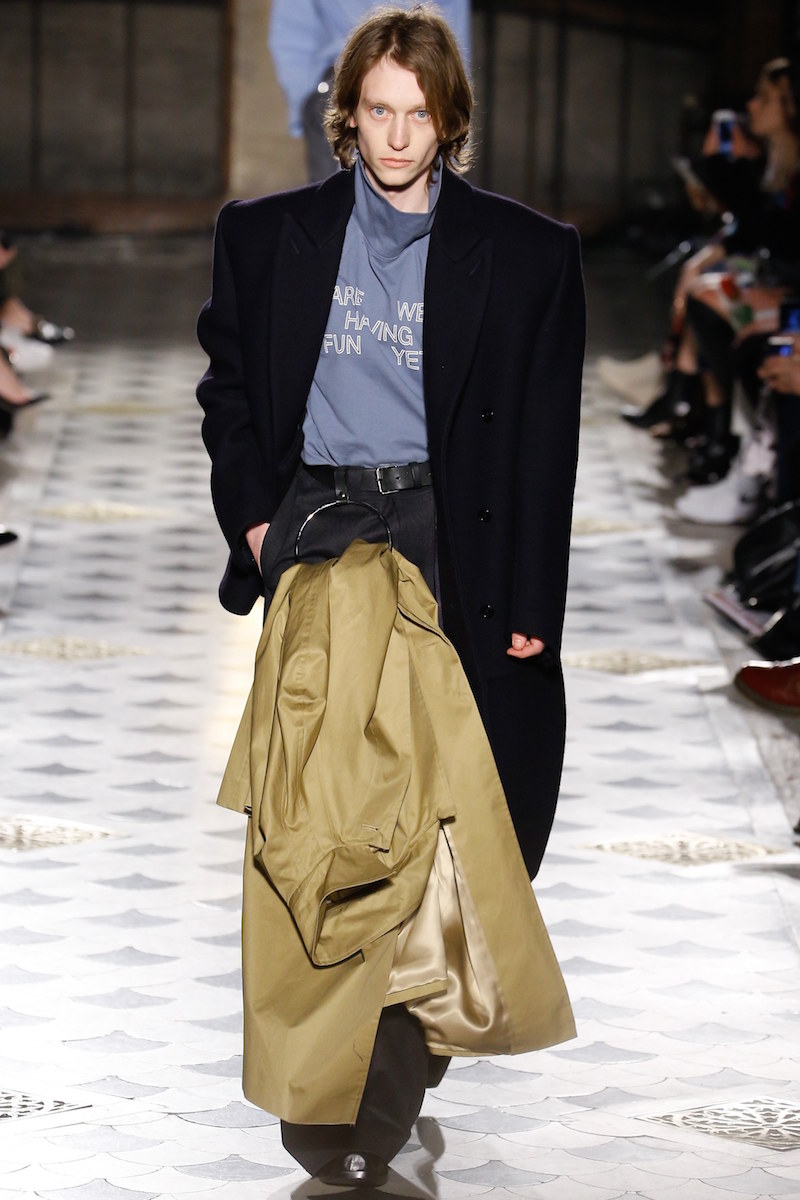 You know the next big thing when you see it. People around you discuss it, unawarely competing with each other and trying to find the most accurate expression to define it. The next big thing hence becomes a "pioneer", an "eye-opener", with sometimes, no reasons to be labelled as such. But the case of Vetements is different. Demna Gvasalia's label is undoubtedly the next big thing – especially with him working simultaneously for Vetements and being recently appointed Creative Director at Kering's Balenciaga.
Vetements has been breaking the fashion industry's codes with a series of underground-worthy streetwear silhouettes and the label's influence in the pop music industry (pieces were spotted on the likes of Justin Bieber, Kanye West and Rihanna) has been growing in parallel. Indeed, famous faces to fashion bloggers in the streets will certainly fall for the Vetements' Autumn/Winter 2016 collection. Featuring statement prints and detailed accessories (yes, we are fond of the belt-attached oversize eyelet), the collection particularly emphasized on the shoulder pieces, whose cuts will probably help Demna Gvasalia to carry the weight of Vetements newly (and deserved) reputation.
Check the photos below: