Nike is introducing extraordinary silhouettes for 2016.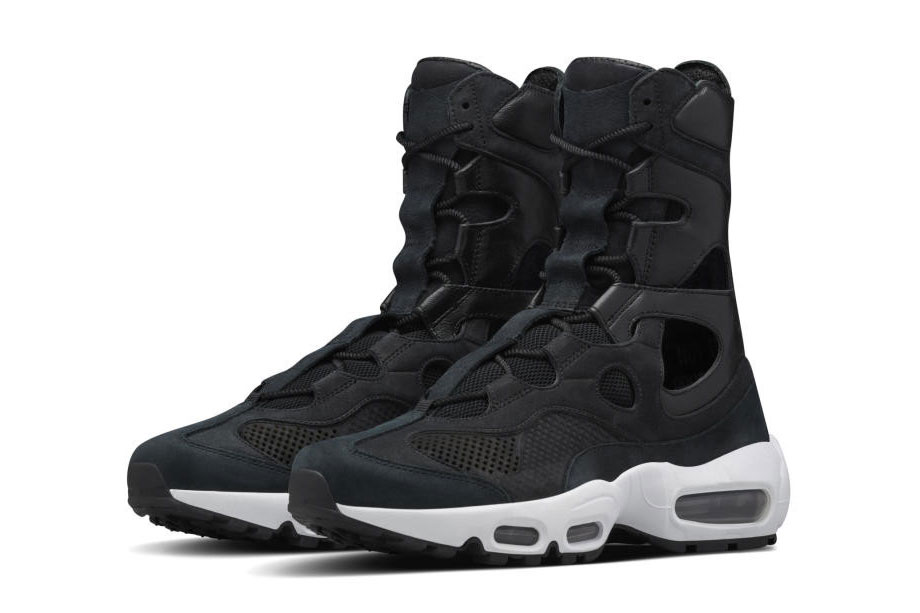 There's no stopping Nike. This Year's Air Max Day saw Nike reveal the newly designed silhouette which composes of the air max and boot style all in one. In all-black with mesh detailing and a heightened upper, the model is looks to use like a women's shoe, but we at PAUSE would rock this too.
Keep your eyes peeled for the release soon at NIKE stores and online.
Let us know your thoughts on this new silhouette from Nike, would you PAUSE or Skip?