PAUSE Meets Conrad Sewell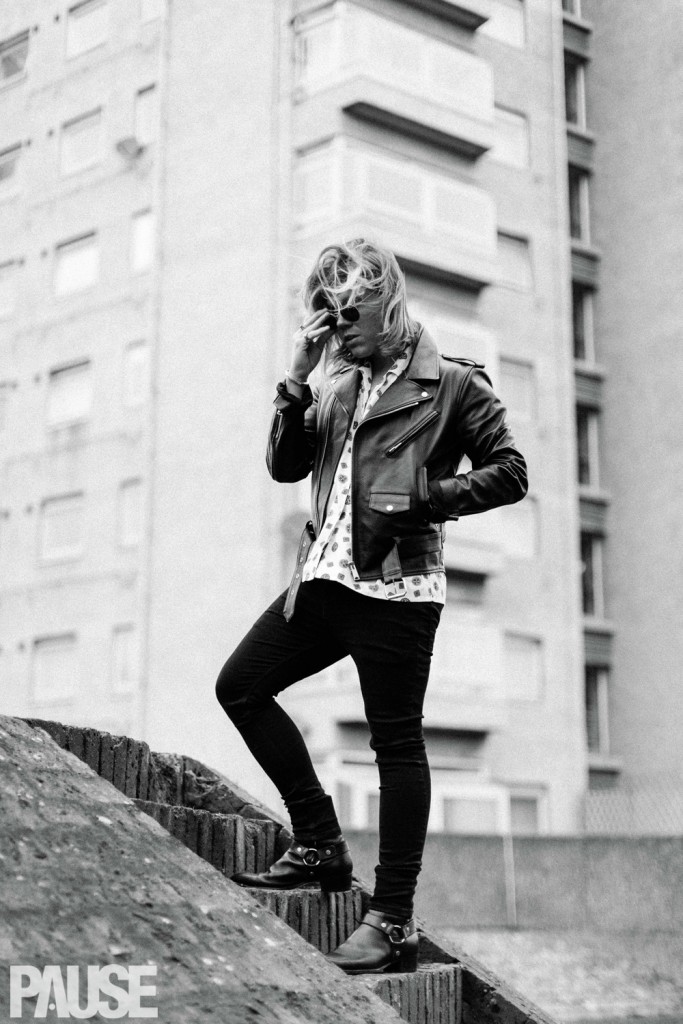 Leather Jacket: Sandro, Shirt: Rokit Vintage, Jeans: Conrad's Own, Watch: Paul Smith,
Sunglasses: Rayban, Rings: Vitaly, Boots: Saint Laurent

Interviewer: Johnson Gold // @Johnson_Gold
Photographer: Ollie Ali // @mrollieali
Stylist: Jay Hines // @Jayhines_
Assistant Stylist: Kourosh Hojrian // @Cyrushoj
Project Coordinator: Benjamin Glean // @BenjaminGleanPhotography
Meet Conrad Sewell, a London-born, Australia raised singer songwriter who isn't spotted without his Saint Laurent boots. With a passion to get a record deal from the age of 10, Conrad was destined to make his dreams a reality. Listening to 90s pop music and Rock and Roll growing up, which plays a big part in Conrad's life musically and in his everyday style. We at PAUSE got a chance to talk with the LA based artist about his influences in music and fashion.

"When you start getting a little bit of success you just want more"

As many are aware, you're originally from the UK, how does it feel being back?
Yeah, I'm originally from Bristol so I always used to come back for Christmas and stuff. It's like a second home kind of thing, there's lots of memories here and I've got lots of family here as well my dad's like one of six so there's lots of souls in and around England.
When did you move to Australia?
I moved to Australia when I was about ten so I went to high school there. Australia is a part of my life, I lost my English accent when I went to high school. It was nice having having both sides, made me feel a little international.
The past couple of years have been pretty hectic for you, success with Firestone, touring with Ed Sheeran and Jess Glynn and of course your number 1 album in Australia as well Start Again. How does all the success feel?
It feels good man. When you start getting a little bit of success you just want more. It just becomes work, but not in a bad way, you just like doing things and then one things leads to another and then you get a bigger tour and more fans and you get to work with better people and your album. It's like a ladder you keep climbing it and I don't think you ever feel like you're at the top. I don't think it ever feels like you've conquered the music industry because its ongoing, its a challenge and that's why I like it. But it feels great its nice to have some form of success and to do it for a living I am very lucky.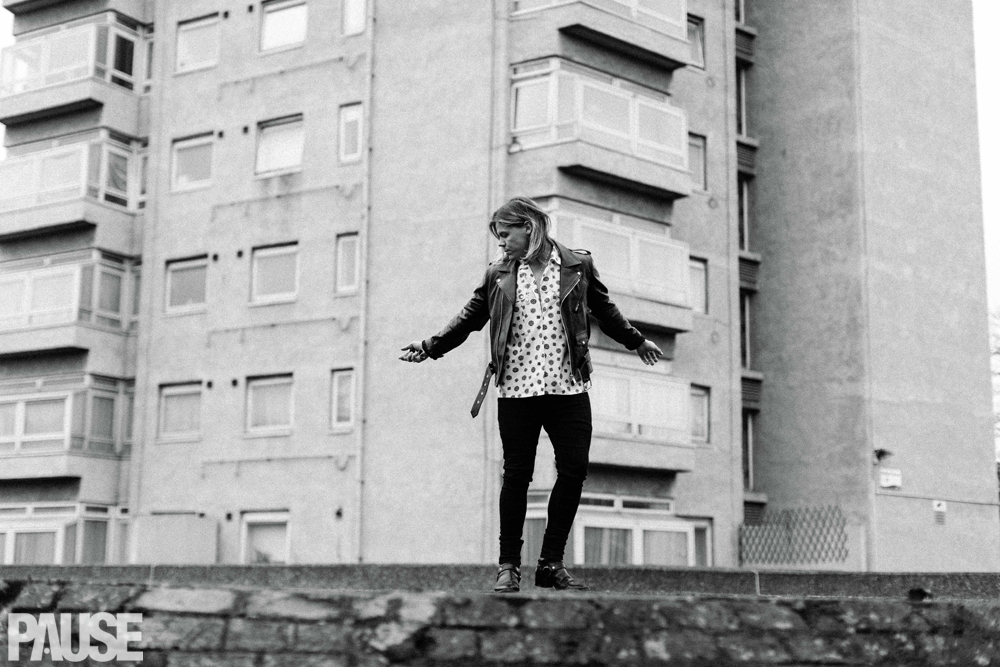 When did you start your music career?
I wrote my first song when I was 8 years old, I used to mimic Michael Jackson. I would learn the songs and sing them in my room. I would always want to try to get a record deal at the age of 10, trying to send demos to record labels, I wasn't trying to sing in the school choir or be in a musical. I was like "How do we get a record deal?" the ambition was there from a pretty young age.
It's clear that music runs in your family, your grandparents opened for Bee Gees, your sisters great success with 'You don't Own Me'. Was music always prevalent when you were growing up in your family?
I would say like creativity was, my mum wasn't like a normal mother in the sense of telling us to do our homework. She would be like lets all write a song and see who is better. My grandparents were singers too, so I guess it was always around. My sister's success has sort of been amazing, It's just crazy we've both come out with songs at the same time, and she's doing really well. So yeah it was always around I guess you could say that.
Who would you consider musically one of your biggest influences?
Michael Jackson, Prince, Queen, Ray Charles, anything from the Motown era, any of the big voices. I was always drawn to soul and then nineties pop music, this had a big influence on me also because that' s what was in the charts when I was growing up. So my stuff is kind of sung in a blue eyed soul, when I write I tend to lean towards a pop melody because I grew up listening to pop music.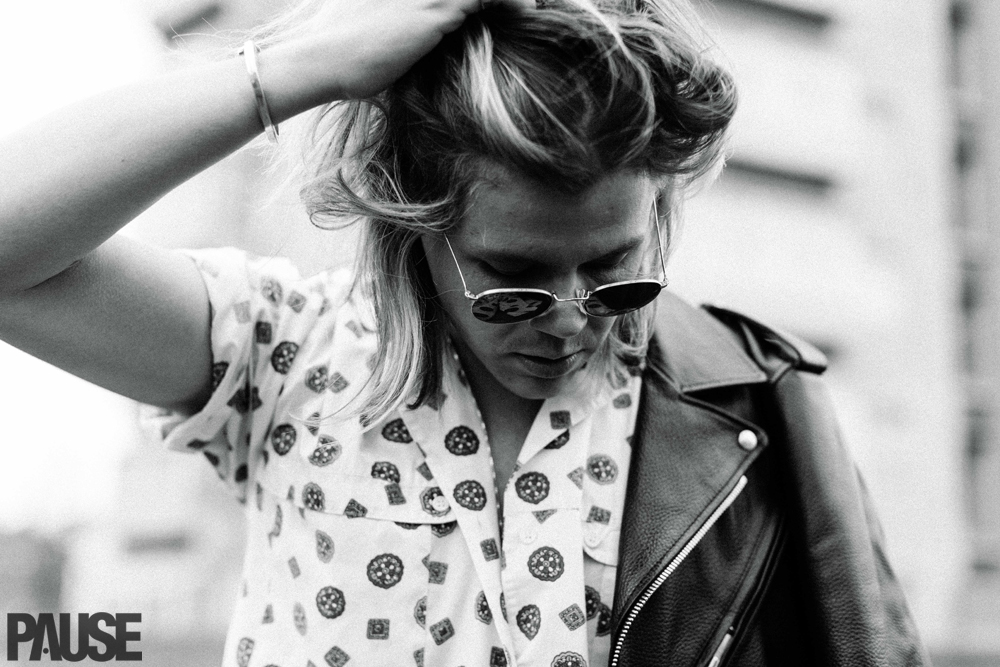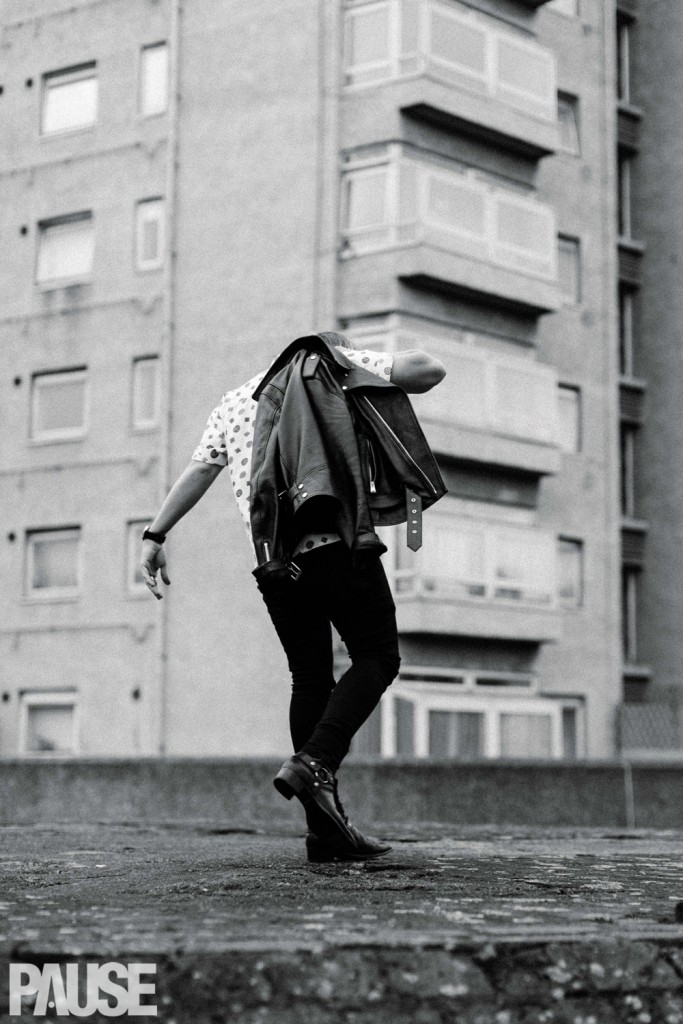 "I stick to wearing all black, leather jackets and boots – so yeah I guess my fashion style is more Rock and Roll."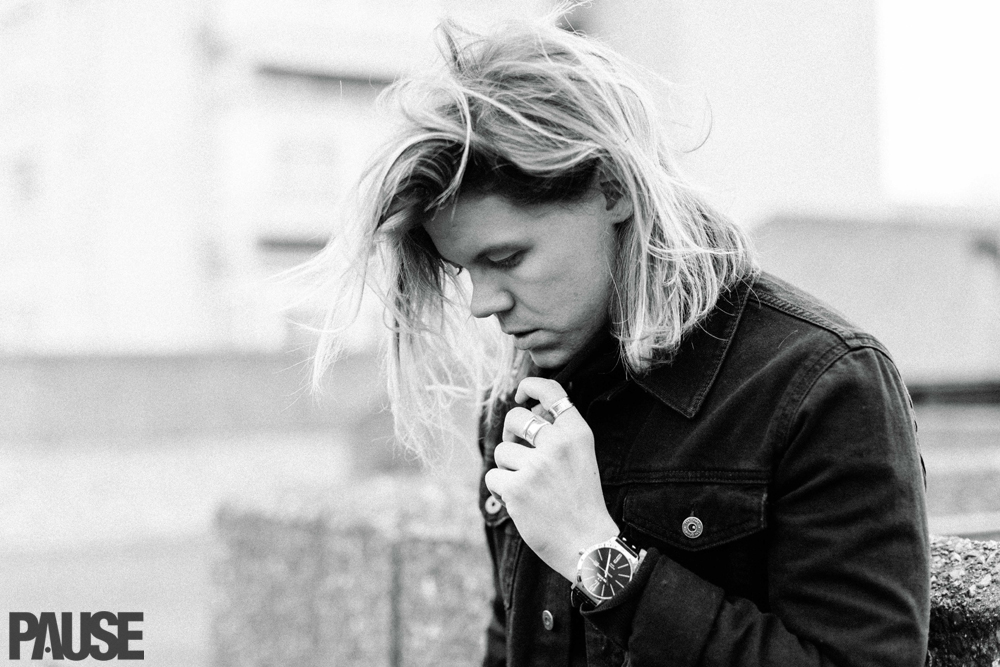 Denim Jacket: Topman, Rollneck: Topman, Watch: TW Steel, Rings: Vitaly

So growing up listening to pop music, do you feel that genre has influenced your style today?
When I was 17 I started to find more bands like The Strokes, Kings of Leon and The Stones so I started copying the way they dressed. I love the way you could dress back then, you could kind of wear whatever the f*ck you wanted, the ruder it was the better. So I think my style is more rock I guess, then pop. I stick to wearing all black, leather jackets and boots – so yeah I guess my fashion style is more Rock and Roll. 
As an artist how did you identify your own sense of style?
I always had a strong sense of what I liked when it came to fashion. I've worn skinny jeans my whole life and I've always loved boots. As I would always come back from London to Australian, my friends weren't wearing anything that was fashion forward in any way. Where as I would come to London once a year with my family and the fashion was so different here. There was little things that I would pick up in London that would be in season here and wouldn't become cool in Australia for another 12 months. So if white jeans were in I would pick up a pair of white jeans and take them back to Australia and I would wear them there and everyone would be like what the f*ck are you wearing and I'd be like "this is cool man".
Did you feel out of place in Australia?
Yeah but I didn't care because I always liked to be different anyways.
How would you compare Australian fashion to London?
It's gotten much better, but I still think London will always be on the forefront. London has a good sense of… 'You can dress up in London'. You can dress up but then throw on an overcoat and a pair of Common Projects and make it look street, but your still wearing a really f*cking nice trench coat or leather jacket and just grunge it up a little. I think London has always been an amazing place for fashion, I love being here.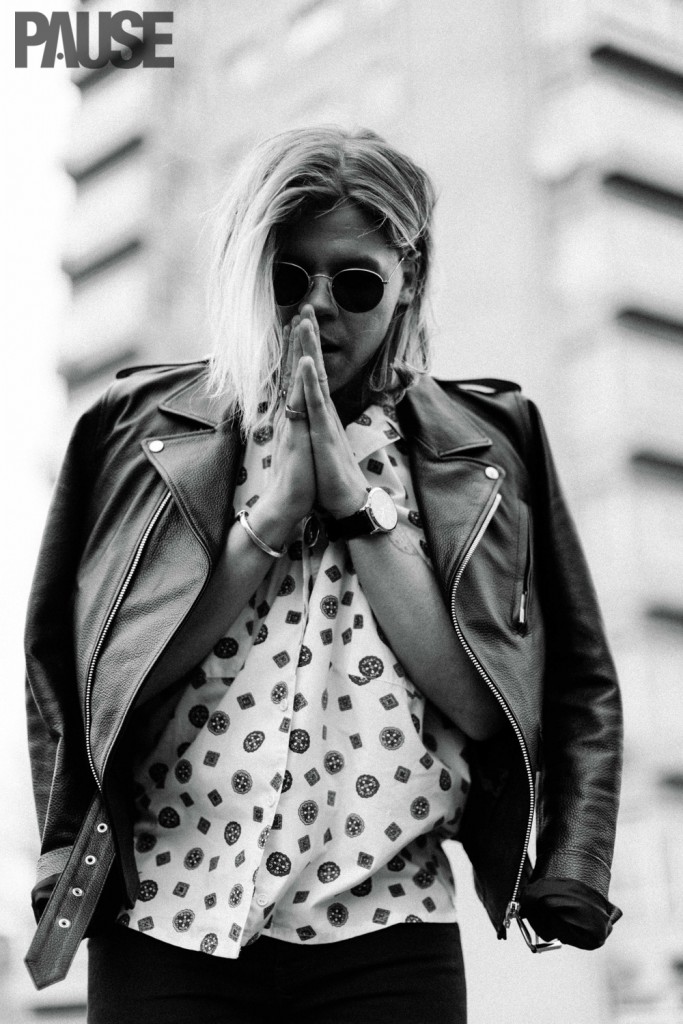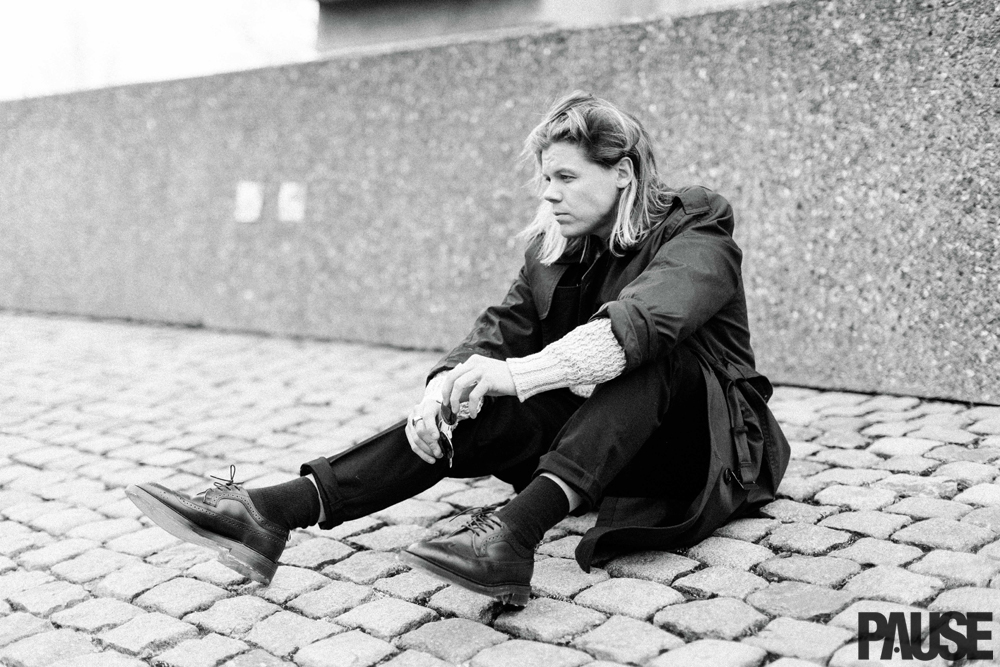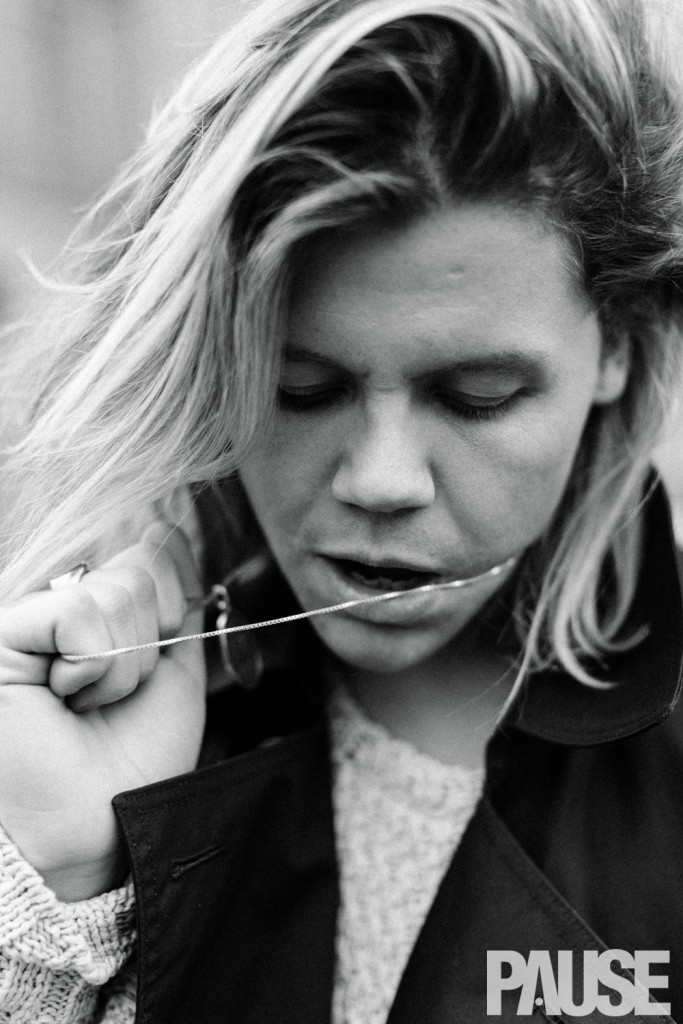 When you come to London to you feel like you have to step up your game?
I always step my game up when I'm in London, I like that it's cold! I live in LA now and I hate the f*cking heat, you can't wear anything – just a t-shirt and jeans. I want to wear more, I got so many great jackets and you can't layer anything because it's never cold enough to do that, so when I come to London my suitcase is always super full or super empty because I'm going to buy a lot of stuff. It's nice to be able to wear cool jackets and stuff. 
What designer brand are you currently wearing a lot at the moment?
I wear a lot of Saint Laurent, as much as I can afford. I wear a lot of Sandro as well because for some reason it fits my body well. I think Thom Browne stuff is sick. I also like Acne, it's just simple but classic.
Almost every music artist has had a style influence they we're recognised for, what are some of your favourite style influences?
James Dean, Marlon Brando the guys that wore classic shit. But then also like the Stones… Brandon Flowers, I loved when he did the jacket with the feathers. I think that, especially for a musician if you can find a couple of pieces… Like Michael Jackson had his jacket, The Beatles had the Sergeant Pepper jackets, Mick Jagger had f*cking fur.
So what's your key piece?
To be honest, I want to find designer to make me something! I have it in my head what I want but I've never been able to find it. I've never seen anything in a vintage store or any store yet, so what I want to do next is find a young designer to make me some stuff. My signature pieces are like, I have a great leather jacket I love, I have a couple Saint Laurent boots that I rock – those are my staples. I don't think I've had my moment yet in fashion where its like "Oh the Conrad jacket" but its coming.
"Simplify, stick to the classics and don't over accessorise. Pick like a thing and make it your thing."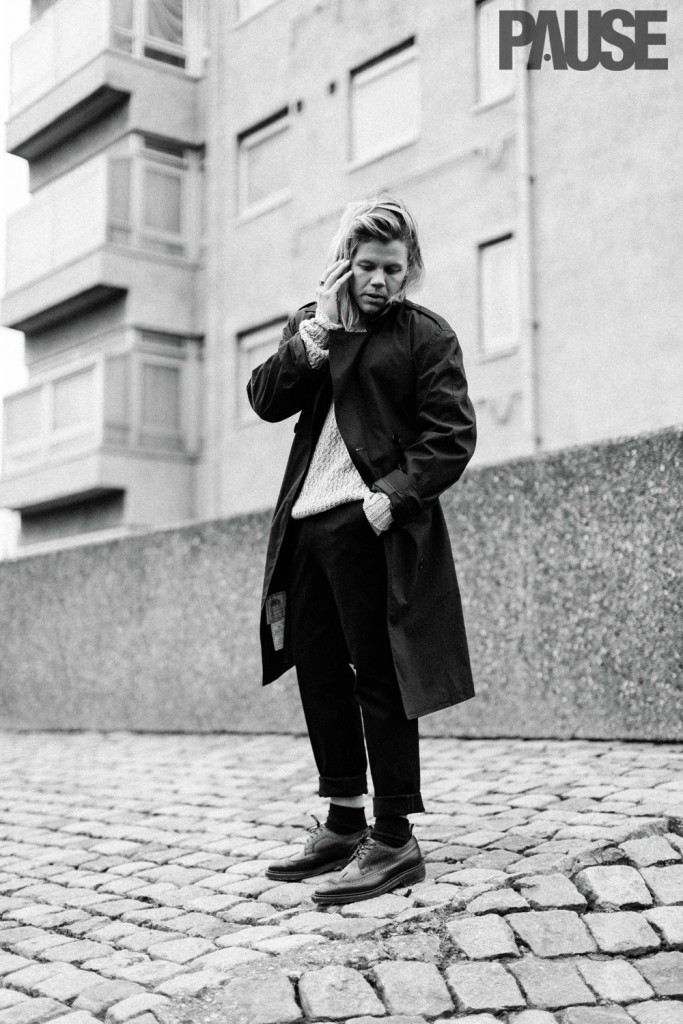 Trench Coat: Rokit Vintage, Jumper: Belstaff, Trousers: Maison Margiela @ Hervia, Rings, Vitaly, Shoes: Thom Browne @ Hervia
What style tip would you give the readers at PAUSE? 
Simplify, stick to the classics and don't over accessorise. Pick like a thing and make it your thing. Like If you're going to pick a hat, be a hat guy, don't be a glasses and a hat guy at the same time.
What do you love about black so much?
It's slimming, its comfortable, you can spill shit on it like ash and wipe it off. You can live in black skinnies and you can travel in them, they become very comfortable after a while, but I love colours as well.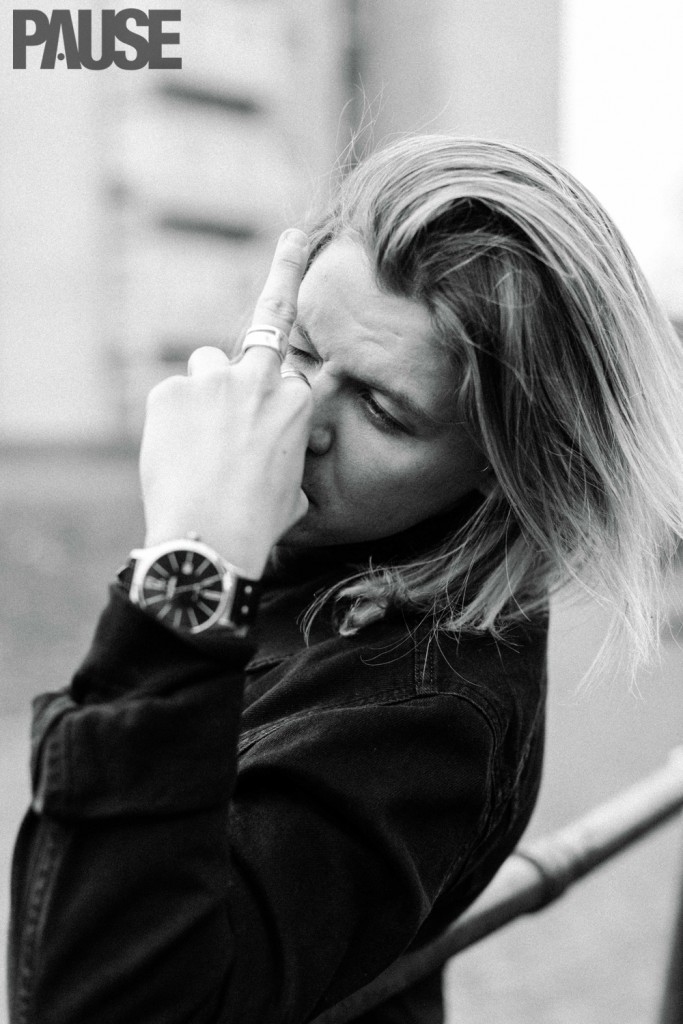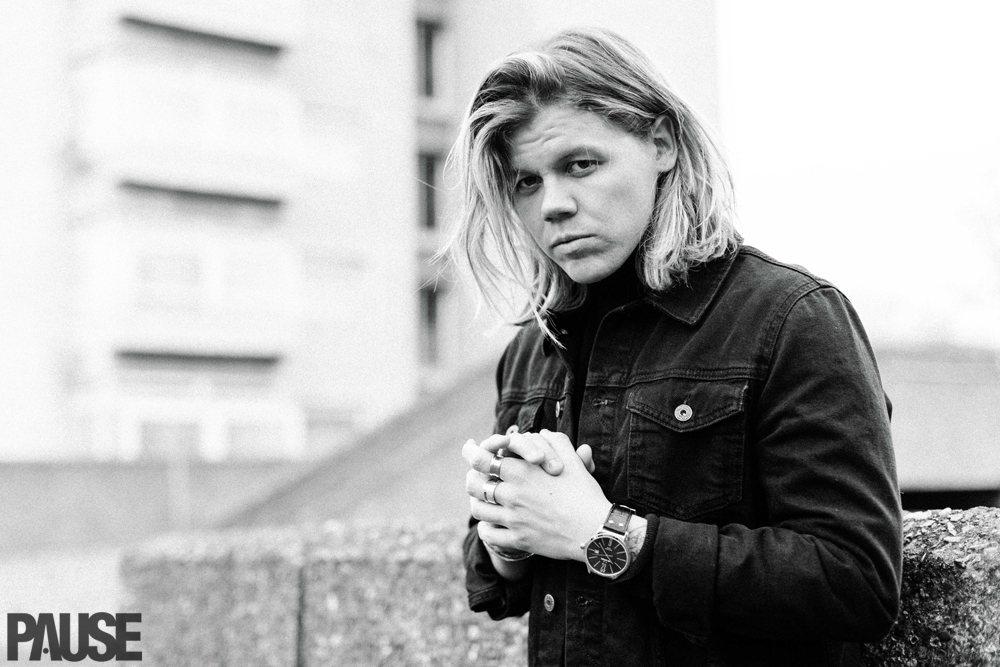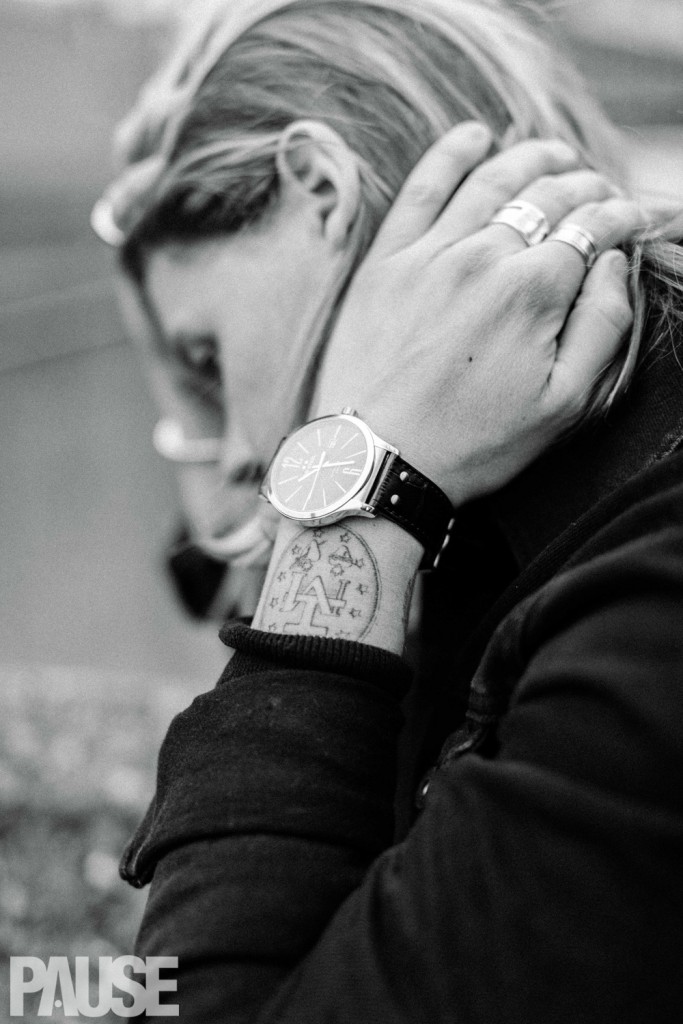 What can we expect from you in 2016?
My album is coming out before summer, it's obviously a big deal for me. I'm touring with a few different artists and i'll be doing my own headline tours. I'm about to go on tour with Andra Day she recently performed at the Grammys with Ellie Goulding she's a really cool soul artist that's really blowing up in America at the moment you guys will hear about her soon. That and a few other tours which we haven't announced yet so just playing shows and getting my music out there, and doing cool shoots with PAUSE!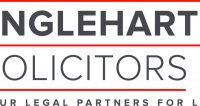 Watch Conrad's latest video 'Remind Me' below:
Download "Remind Me" http://flyt.it/RemindMe