Noose and Monkey continue to show us that tailoring doesn't have to be boring.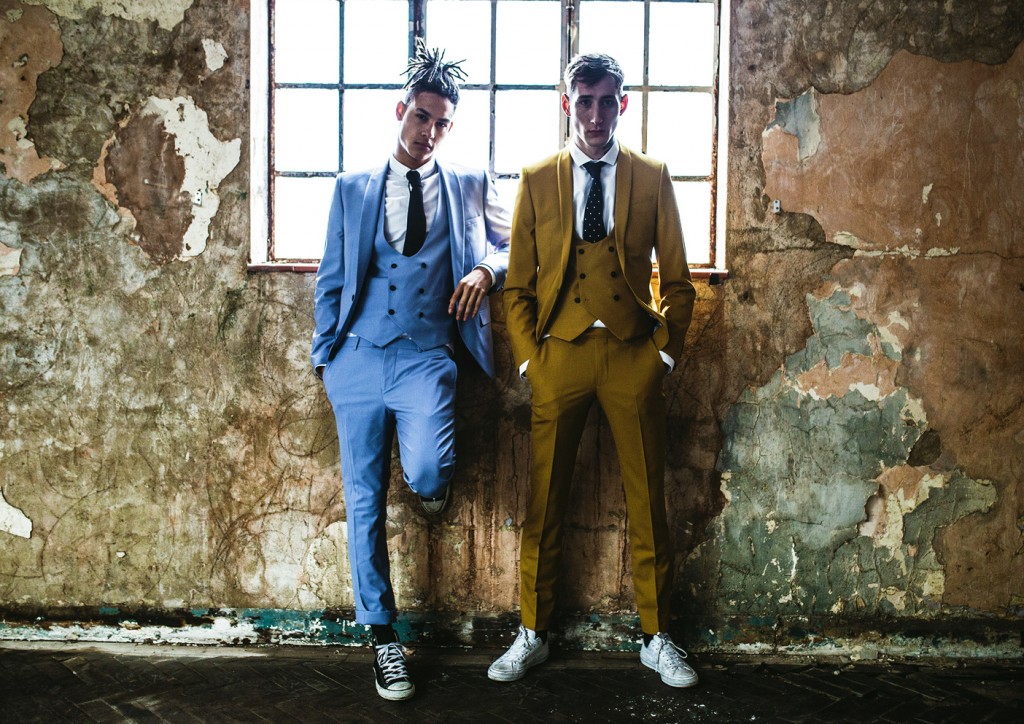 With sportswear continuing its unprecedented annual rise as one of fashion's most lucrative revenue streams the challenge for traditional tailors and designers is by no means one to be underestimated. Recent years have meant that only the most confident designers with collections that have a clear direction are rising to the top, this couldn't be more accurate with British brand, Noose and Monkey.
Traditional to a degree, Noose and Monkey can best be described as the little, trendy brother of one of Saville Row's age-old traditional tailors. While maintaining all the intricacies of tailoring and working with exceptional fabrics, they take the mundane and add their own youthful flair with exciting fabric choices, fresh cuts and trendy design features.
For Spring/Summer 2016, they've produced a selection of contemporary, well-cut tailoring in a number of traditional colours but also in exciting jewel tones, quirky prints and stylish check patterns offering us a plethora of option to up our sartorial game anywhere from the bar to the boardroom.
Considering the name of the brand comes from a shipwrecked monkey who was discovered, and hung, by local fishermen – I think it's safe to say Noose & Monkey aren't a brand that takes themselves too seriously and the Noose & Monkey man shouldn't either.
Get 15% off at Noose and Monkey with our exclusive code 'PAUSE15' – www.nooseandmonkey.com