PUMA and Krept & Konan celebrate their ongoing relationship.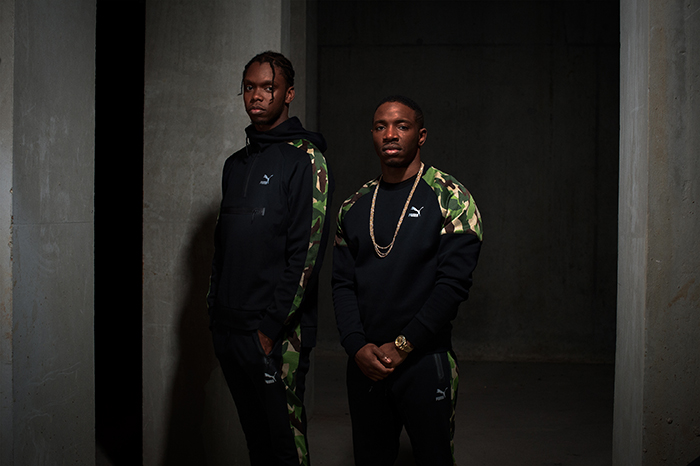 Hailing  from south London, award winning hip hop duo Krept and Konan have risen to fame in a short space of time and are now considered to be at the forefront of UK hip hop and grime. Their debut album 'The Long Way Home' hit the UK album chart at number 2 and the duo have collaborated with artists such as Jeremih and Wiz Khalifa.
The collections constantly evolve season on season, taking staple apparel pieces and creating styles that are edgy but relevant. This season the PUMA Evo Camo Pack feature hooded tops, sweats, shorts and bottoms adapted for the streets using Dry Cell technology as well as bonded fabrics and zipped pockets. A signature camo print that can be seen throughout the collection along with tonal glossy prints completing this pack.
"We've been wearing the Evo Camo pack during our european tour with Ty Dolla $ign and it's been turning heads" – Konan

The PUMA Evo Camo Pack is available now at Footasylum.