A dinner in full luxury style.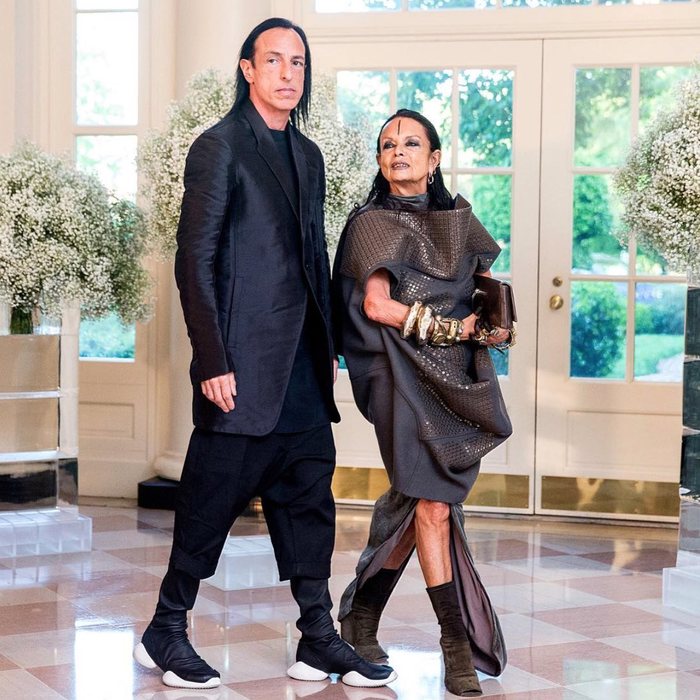 When it comes to consistency, there's literally no one as consistent as Rick Owens. Rick Owens was recently spotted with his wife, Michèle Lamy, at the White House's Nordic State Dinner, which celebrated leaders from Denmark, Finland, Iceland, Norway and Sweden. The two came dressed wearing Rick Owens, of course – as Rick was dressed in all-black, his wife Michèle came in dark tones of brown.
Get the look:
Rick Owens Black Woven Cyclops Coat – Click here to buy.