Rihanna's throwing some serious shades.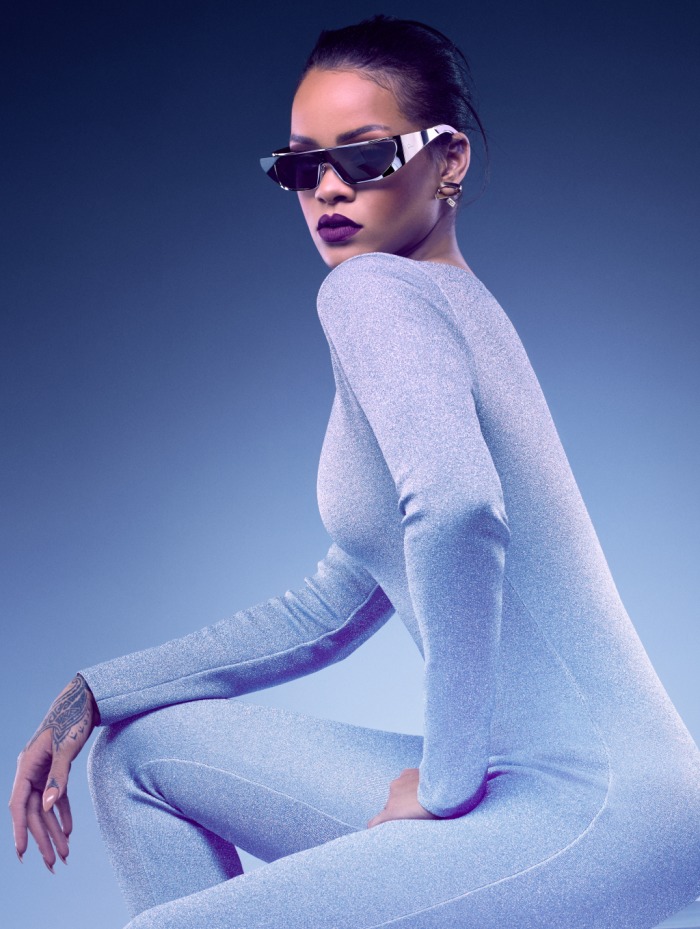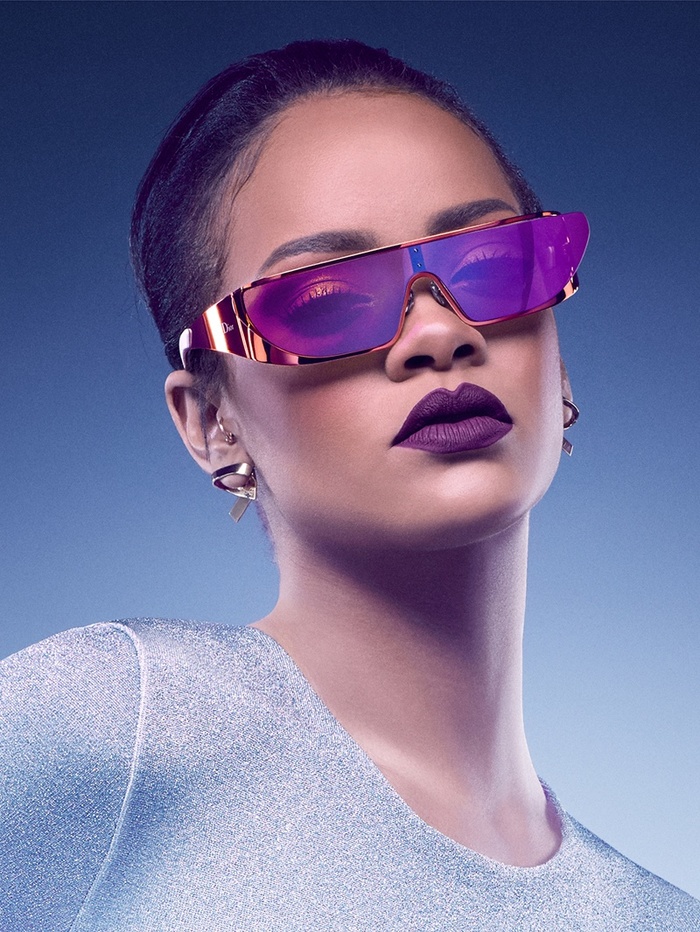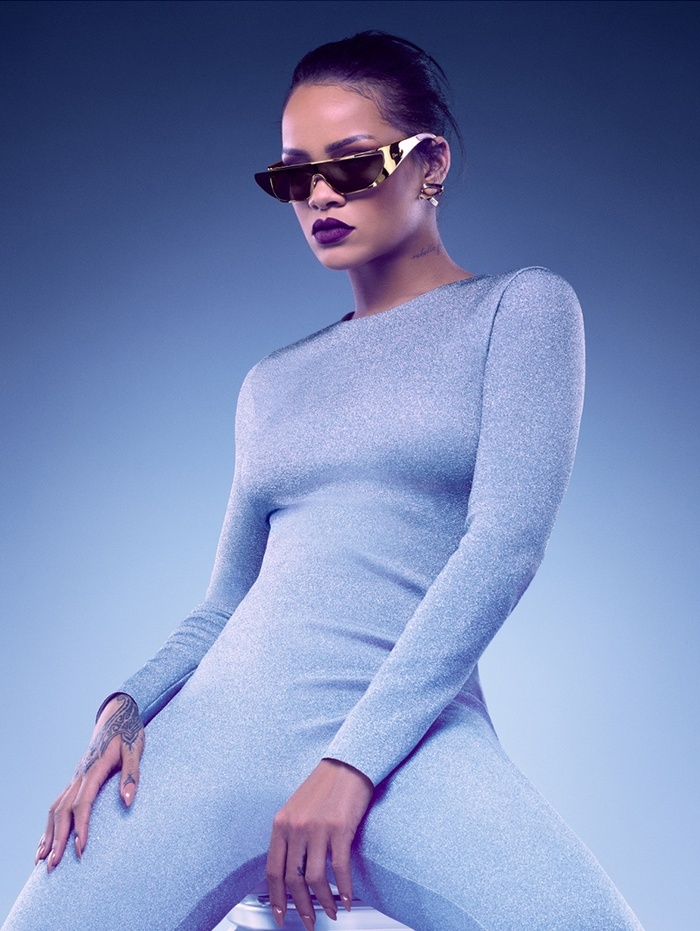 The songstress is back with Dior, this time for a sunglasses collaboration. The futuristic designs are eponymously named 'Rihanna' and are available in silver, pink, blue, green, and red. Of course, they'll also be a 24-karat gold plated edition. Because, obviously.
WWD reports that Rihanna referenced a pair of the luxury fashion house's frames from 2000 and that Star Trek's La Forge also played a role in the inspiration game.