Kitschy clothing brand adopt Trump's slogan as their latest inspiration.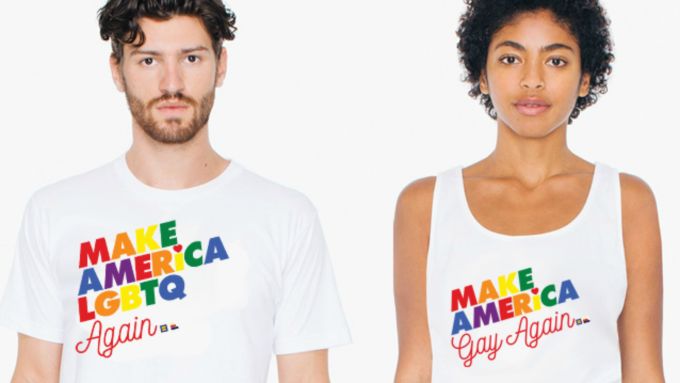 When considering the values of LA natives American Apparel, politics is rarely one that springs to mind. However, this season AA are making it their mission to exercise the rights of LGBTQ members in a communal mockery of presidential candidate Donald Trump, just in time for Pride Month.
Their new collection features the slogan 'Make America Gay Again', a somewhat obvious interpretation of the current Trump slogan, 'Make America Great Again.' In terms of apparel, the limited edition collection features a total of 6 key pieces: two t-shirts, two tank tops, a cap and finally a tote bag – all complete with their new and improved slogan and complemented by rainbow flags and colours.
The collection was curated in conjunction with both the Human Rights Campaign and the Ally Coalition – founded by Jack Antonoff and sister, Rachel and according to American Apparel, strives to end LGBTQ discrimination as well as progressing the passing of the Equality act, which aims to provide protection for such victims.