G-Star presented at PFW for the first time ever on their most outlandish collection yet.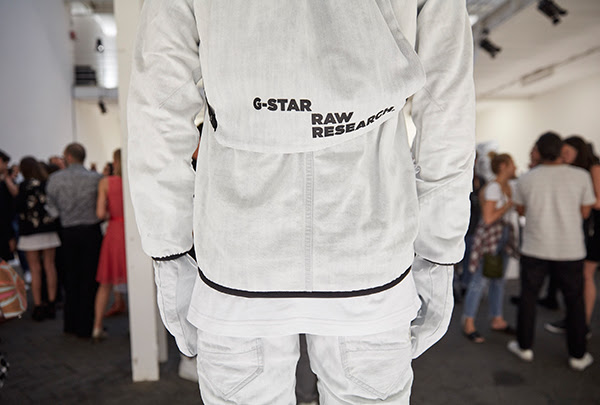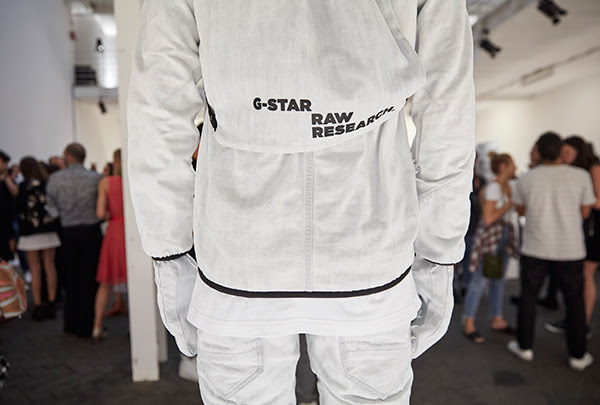 The collection derives from G-Star's innovation laboratory, based in their Amsterdam HQ, and is representative of the artistic direction of Aitor Throup – their creative consultant. It's main values are that of creativity, expression and futuristic exploration. It aims to source viable alternatives to creating denim and experiment with all aspects of product design and innovation. The collection, entitled G-Star Raw Research by Aitor Throup, consists of the same Italian selvedge denim fabric throughout – however, finds new and unprecedented ways to showcase it.
On one end of their creative spectrum, the fabric is stiff and unmodified, whereas the other end is engulfed in a wave of bleaches and dyes – leaving very few remnants of its original indigo colouring behind.
The G-Star Raw Research collection is exciting, undefined and irrevocably experimental.