Tourne De Transmission SS17 collection showcased at London Collections: Men.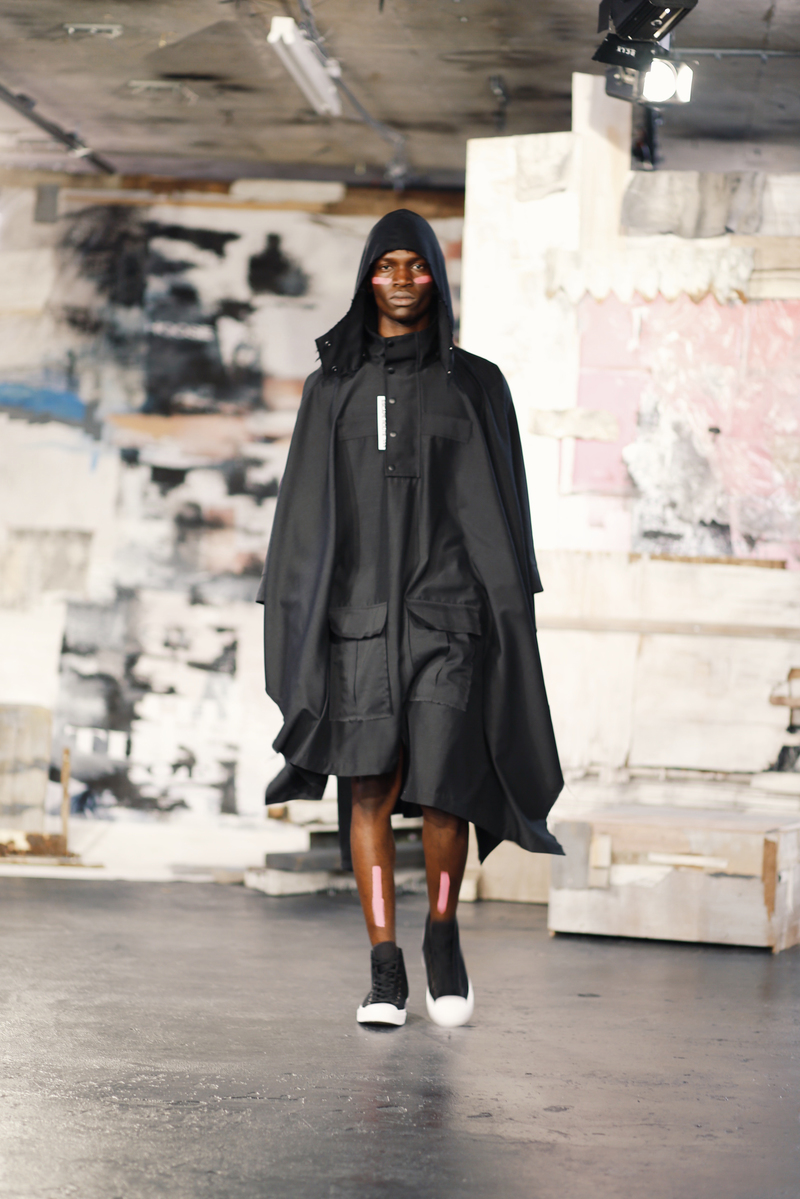 The SS17 collection was born through a conversation between creative director Graeme Gaughan and New York City based contemporary artist Chris Dorland. Modifying archetypes, such as striping biker jackets of their hardware and turning sweatshirting inside out, the collection features unexpected fabrics and unpredictable detailing, with raw edges and patchwork running through the collection.
Though not a collaboration, Gaughan and Dorland realised the collection through conversation, discussing their global influences which led to the reworking of the visual rush of the 90s-00s where they chopped and deconstructed imagery and billboards. Incorporating this within the ready-to-wear, the collection also features detailing of ripcords, crying 'CHOOSE YOUR ESCAPE ROUTE->>>.
View the whole SS17 collection below: