Canali's is never one to cause a scene, but still manage to keep us interested with their sharp suits showcased at MFW.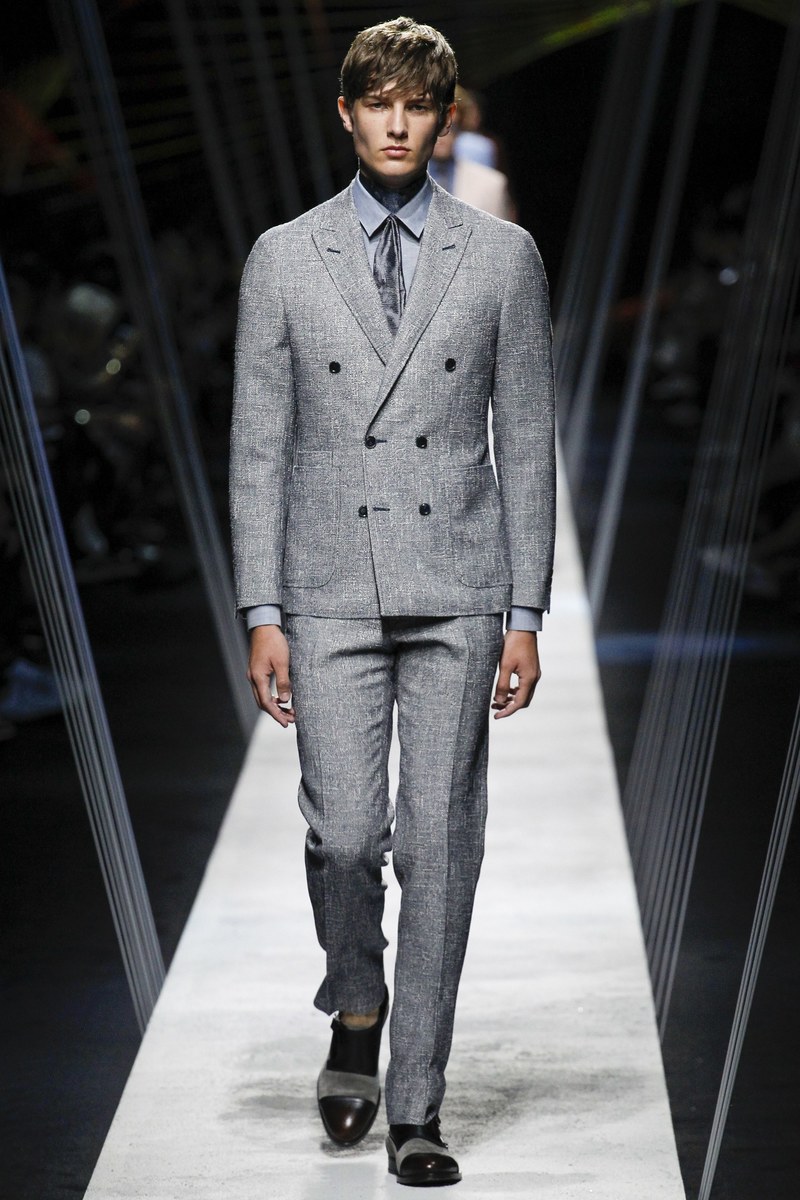 Working in steely blue and off white speckled textiles Canali is keeping the suit – albeit a loose assembling of a suit, mix and match separates are a big motif here – nonchalant while keeping it slim fitting enough to still achieve that polished look. 
Canali's choice of accessories warrants attention: glasses with tinted lenses and oily, patterned ties and scarves. These ties in the hands of the wrong designer has the potential to make the models look like used car salesmen, however they're well balanced with the matte textures Canali is offering.