Don't forget to let the music play with Dolce & Gabbana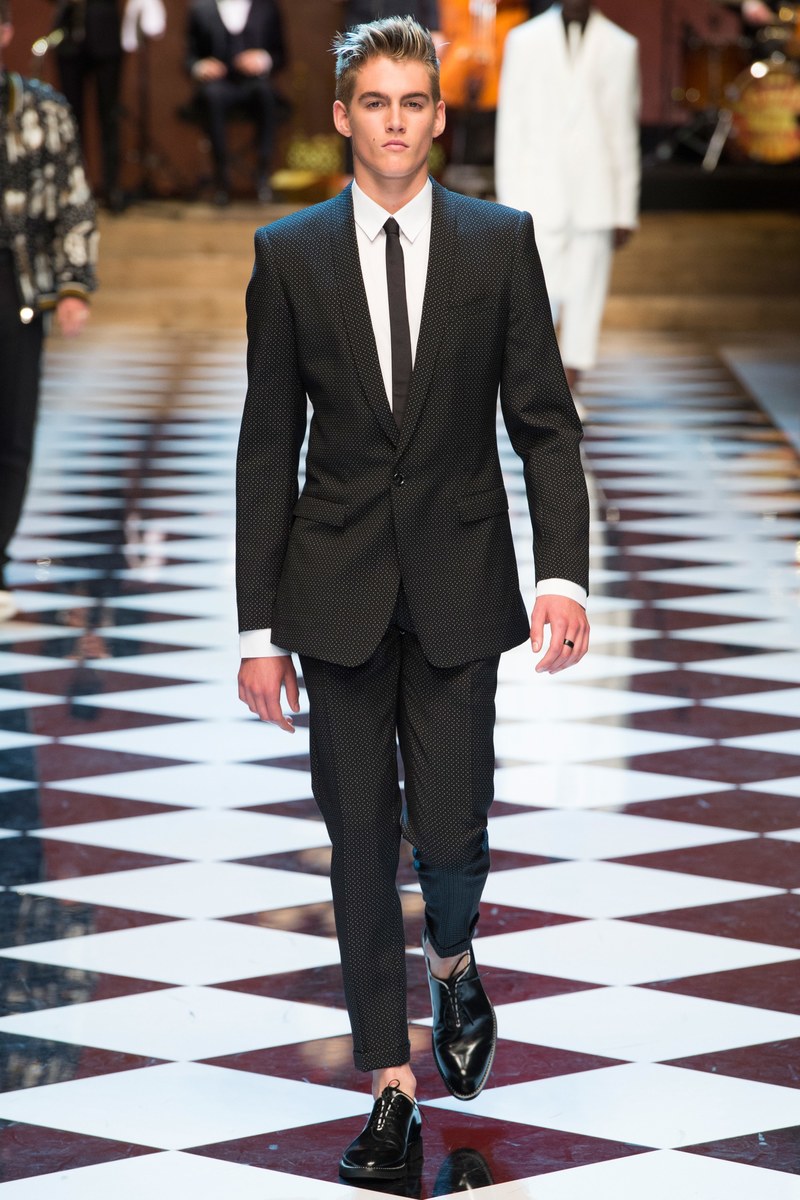 Party like there's no tomorrow would be the epic summary of the Dolce & Gabbana Spring/Summer 2017 collection. During Milan Fashion Week, everyone's favourite Italian duo decided to break the gloomy atmosphere of those past few days by throwing one of the biggest and loudest show of the season. As Stefano Gabbana rightfully said: "music is universal, it's forever, it has the power to take on cultures and religions".
Indeed, sartorial silhouettes followed each other – yet also danced to close the show, whilst a jazzy music in the air led them on the catwalk for the Milanese audience, reminding us of a Great Gatsby themed party. Tailoring at its finest, the Spring/Summer 2017 models featured evening sequined jackets, statement prints, refined and textured tuxedos. Now check out Dolce & Gabbana's new menswear collection. And don't forget to let the music play.
See the full Dolce Gabbana Spring/Summer 2017 Collection which showcased at Milan Fashion Week below: