Just 300 pairs of the 'Firestarter' have been released.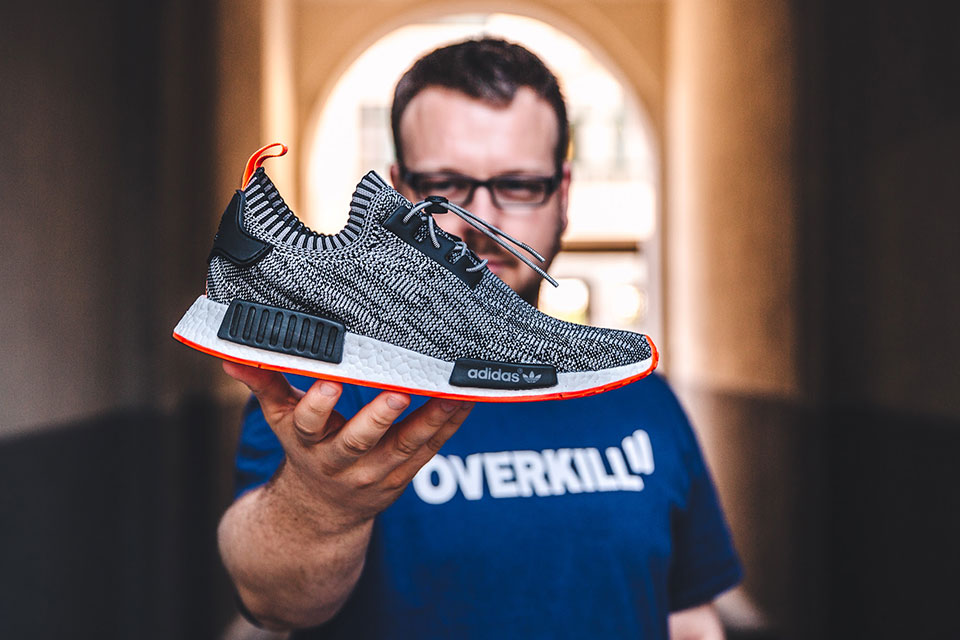 In the midst of the summer sun, it appears that the generosity of German sneaker-heads Overkill knows no bounds. As a result, they have chosen to release a mere 300 pairs of their latest project: the Adidas NMD Firestarter as a token of their gratitude for friends and family.
The shoe's upper counterpart is composed of a textured Primeknit in an extensive black and white colourway, complemented by the addition of black leather-like features, a predominantly white sole and the exception of the alarmingly bright orange out sole –  to which the Firestarter owes its name.
As it stands, the likelihood of acquiring a pair is little to none, so we at PAUSE would suggest you refrain from getting your hopes up. Meanwhile, similar Adidas NMDs are available on the Overkill online store in a variety of more stimulating colourways and sell for approximately 120-170 Euros (approximately £93-130).