Bold and striking, Linder's SS17 collection's captures gender fluidity. 
See the full Linder Spring/Summer 2017 Collection which showcased at New York Fashion Week below: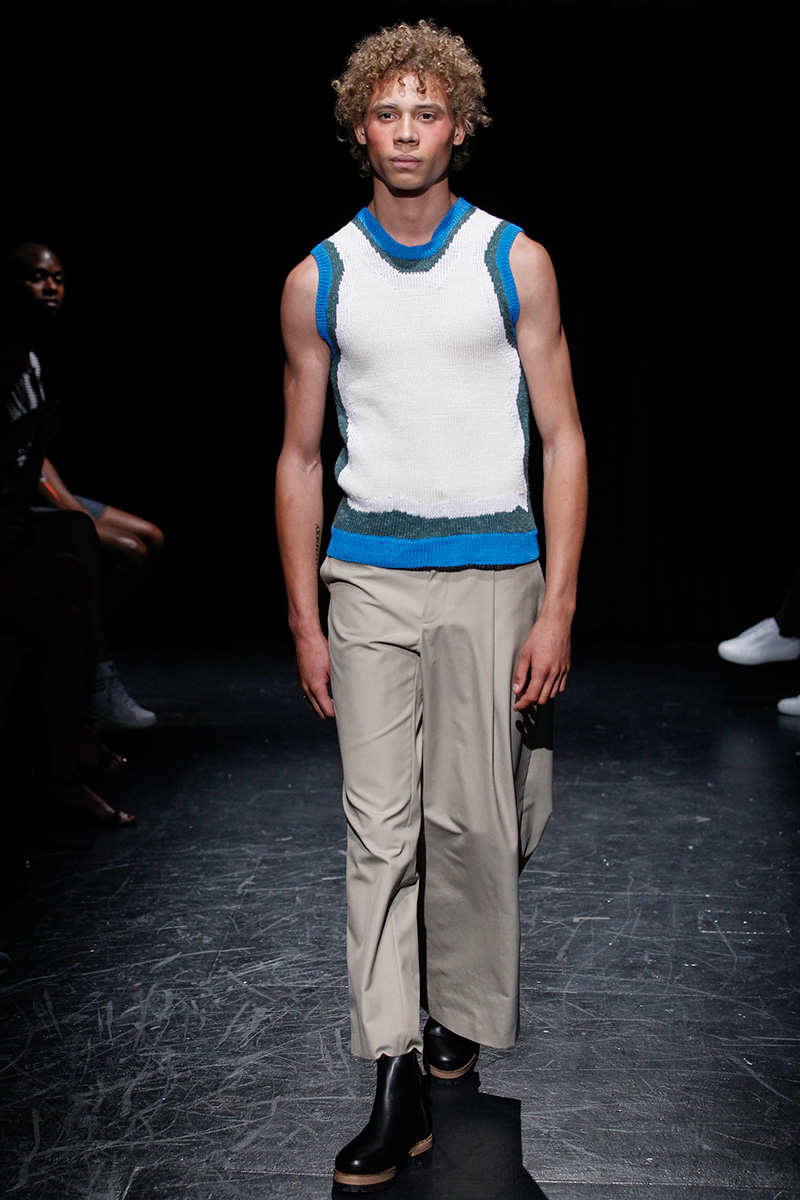 Linder's SS17 collection was unstoppable, with a designs that seemed to have influences from gender fluidity and the rise of unisex clothing due to their displays of jean dresses with bronze studs attached to it, and white denim jackets which stop just before your knees. The styles that rocked down the runway displayed both simplicity and edge, with most designs being produced in a very simple colour yet obtaining a detailed pattern attached to it, making the look stand out.
The collection featured full-length jackets down to the knees, denim jackets which are available in black, blue and white, shorts and black solid ankle shoes.
From man bags to denim dresses, this collection encapsulated the modern, masculine but alternative man of the 21st century, with a striking patterned jacket with a suede green fabric complementing the entire design or the sleeveless grey jumper which showed that this collection is full of innovation.