Krammer & Stout go stripe crazy with a culture clash influence for Spring/Summer 2017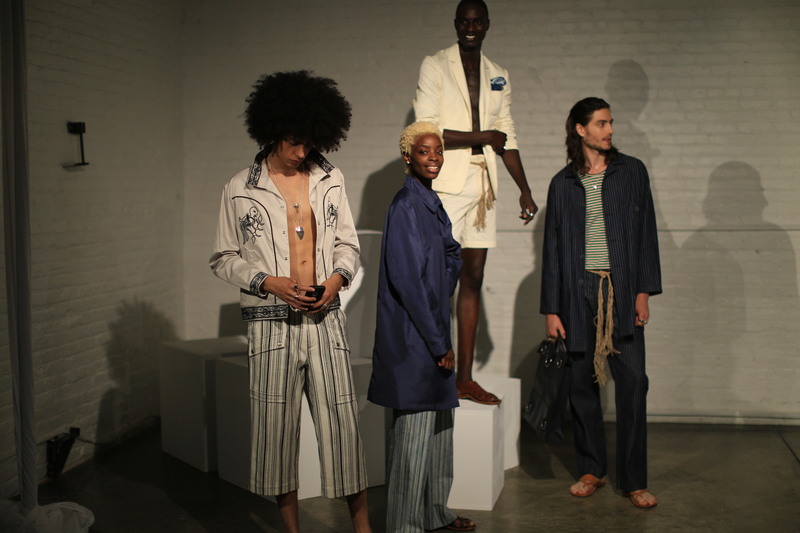 Krammer & Stoudt aimed to find an equilibrium between the the East L.A culture difference of the cholos/Latin and the surfers style. They created a collection which was more diverse than those in the past, including Mexican blanket bomber jackets combined with the typical american baseball stripes that root the brand to their country. 
It is safe to say that Krammer & Stoudt did not hold back on their stripes for the collection which consists of loose fitting trousers and short sleeved shirts, creating a very laid back vibe. The addition of the wild hats and palm tree prints added a tropical element into the works, making the show feel a lot more like summer.
See the full Krammer & Stoudt Spring/Summer 2017 Collection which showcased at New York Fashion Week Men's below shot by Antonio Griffith: