California won't know what's hit it.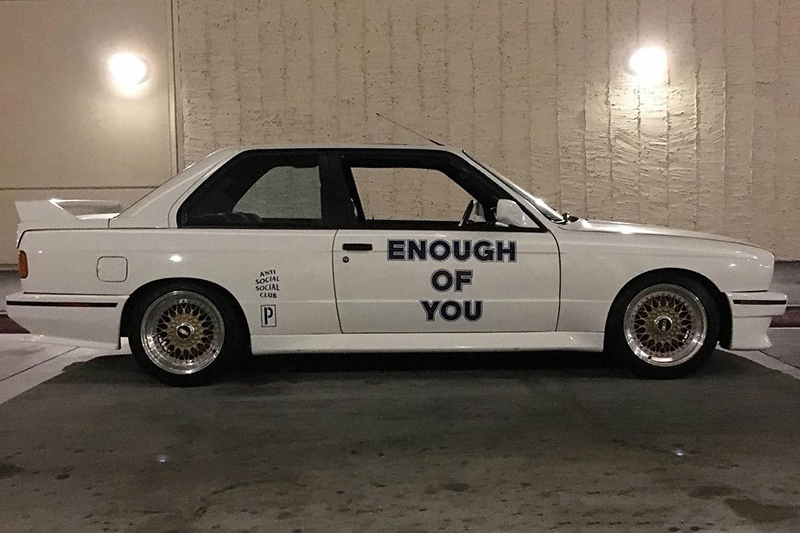 Anti Social Social Club have (since last April) teamed up once again with Period Correct, who for those that aren't aware are relatively known for their love of vintage racing, cars and clothing. This time (their last collaboration involved a pink Porsche at the Anti Social Social Club 'Self Doubts' exhibition) the pair have created a pop-up shop which will feature at Period Correct HQ in Costa Mesa, California.
No word of merchandise or what the pair will be selling have been revealed, in fact nothing but these images of a BMW MW E30 with the words 'ENOUGH OF YOU' plastered over it have been released. Check out the pop-up store on August 27th at 29-50 Randolph Avenue, Costa Mesa CA 92626 from 1-7pm.