Ellen Pederson looked to 80s New York for SS17.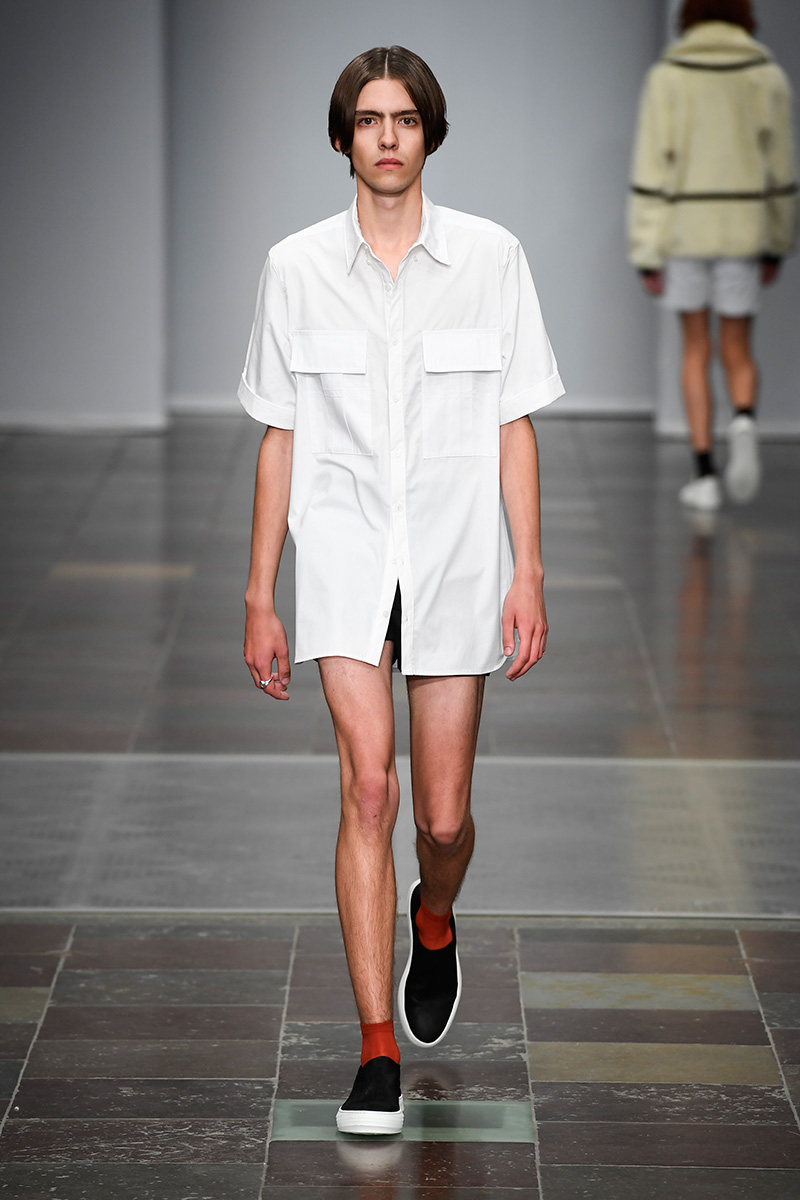 Ellen Pedersen's Spring Summer 2017 collection reflects the boys who were photographed by street fashion photographer Kamel Shabazz in 80s New York. Titled 'MY GENERATION', which is a nod to her Mod influences, the collection feels light, fun and loose.Whilst sticking to the signature Ellen Pederson aesthetic which combines sportswear influences with smart tailoring, the boys on the SS17 runway were dressed in a juxtaposition of proportions – short shorts against big outerwear, a direct reference to the Shabazz boys who inspired the collection.
Ellen Pederson is skilful with her clever combinations of contrasting fabrics – sweat with rib, cotton with rib lines and faux fur with nappa leather, but is even more skilful when it comes to replicating the linear composition of Mondrian art through garment construction. In reference to the mood of the 80s when labels and logos were all the rage, the SS17 collection frequently bears the Ellen Pederson logo with pride. The colour palette is soft and reflects the era of inspiration, consisting of dark blues, grey, black, white and cream with injections of pastel purple which lends the clothes another dimension.
See the full Ellen Pedersen Spring/Summer 2017 collection which showcased at Copenhagen Fashion Week: