PAUSE puts the infamous chemical peel to the test.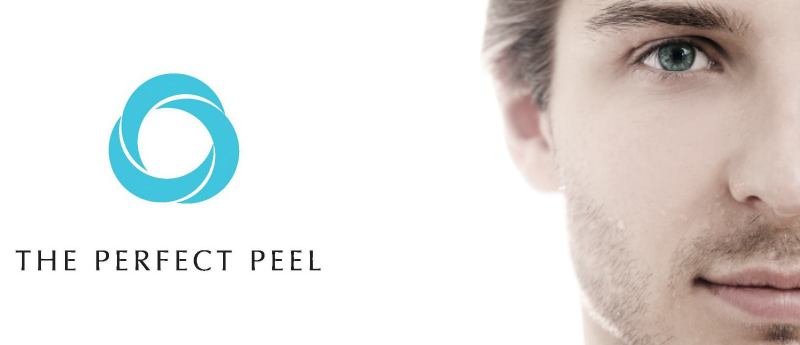 When it comes to men's skincare, the past couple of years has seen a massive turnaround in the amount of treatments, products and even blogs catered to the modern man. We're becoming increasingly aware of what we're doing to our bodies, both inside and out, with particular care shown to our fitness and, of course, our moneymakers (I'm talking about your face, relax).
Ever quick to bank in on a wide-open sector, brands are scrambling for our custom and, more importantly, our loyalty. Of course, a range of products promising to keep you fresh-faced and flawless is not something we're about to turn down – but what about the years of damage that's come before?
Whether it's a lifetime of sun holidays that has left you looking a little discoloured and red or case of acne scarring that's left you looking a little less than flawless than you'd like; The face peel promises to rectify this, and more. Read on for all you need to know about skin peels for men.
What is a Skin Peel?
A skin peel or chemical peel is a treatment typically carried out by a trained professional to improve the appearance of the face, neck or hands. They work by removing the top layer of the skin allowing smoother, undamaged skin to be revealed.
This is done by using a chemical solution which is applied to the skin, causing the top layer to peel off while simultaneously encouraging collagen production and cell renewal. The new, rejuvenated skin underneath is then revealed often greatly reducing signs of ageing, hyperpigmentation, dark spots and many other men's skin issues.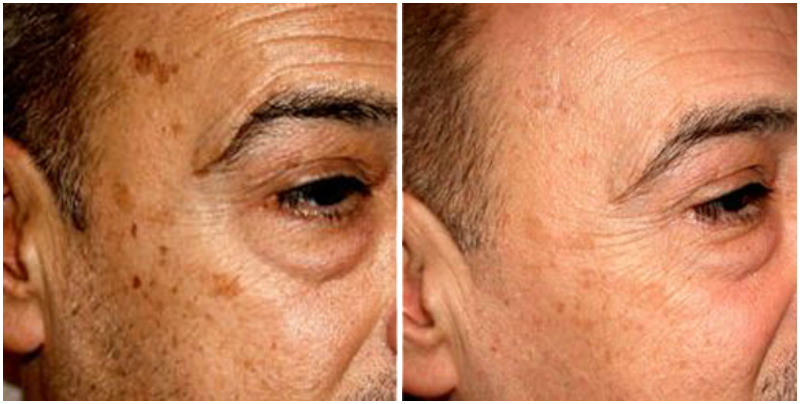 Are all Skin Peels the Same?
While they all serve the same purpose, not all skin peels produce the same results – this further reiterates the need for a trained professional for both an accurate consultation and to decide on what skin peel is best for you. Now, I'm not about to go into every single type of peel and their results as we'd be here all day, but skin peels can generally be separated into three main groups: light, medium and deep.
Light: A generally superficial treatment that only removes the very top layer of the skin. Perfect for reducing wrinkles, sun damage, mild acne scarring, age spots, and dry or flaking skin.
Medium: Requires more down time than a light peel as it penetrates a little deeper. Great for treating sun damage, wrinkles, and pigmentation issues.
Deep: The strongest peel available and should be only considered as a last resort. While this option will work wonders for sun damage, scarring and deep wrinkles you'll have to take considerable time to recover. Being honest – you'll look like a monster for quite some time, but once you're finished… well hello there flawless!
How Long Does it take to Recover from a Skin Peel?
It can greatly vary depending on your skin type and the type of peel you've had, taking anywhere from a few days to a few months. It also really depends on what you mean by 'recover'. For example, after a light peel you might experience some redness, blotchiness and flakiness for a few days; while this might be ok for one person, another wouldn't dream of heading out like that.
Once again, this stresses the importance of visiting a trained professional so you can manage your expectations and book the necessary time off work if needed.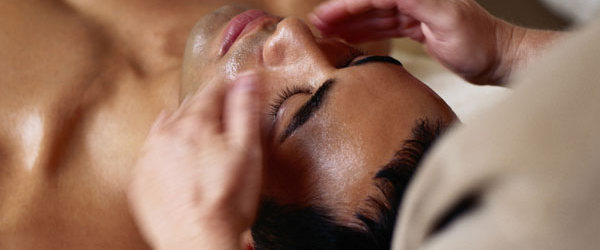 Review: The Perfect Peel
We couldn't really give you the verdict without trying out the treatment ourselves, so when the lovely Natali Kelly asked us to pop into the illustrious Omniya clinic in Knightsbridge – there was little hesitation.
On entering the clinic, Natali takes a couple of quick snaps so that we can take a closer look at the skin to see what issues need addressing. Based on our conversation, as well as looking at my pictures, Natali suggested 'The Perfect Peel' to remedy my main skin concerns – hyperpigmentation and oiliness.
'The Perfect Peel' is a 5-acid blended peel that can be used on all skin types to give you younger, healthier and clearer looking skin in just one week. It's also the only peel that uses Glutathione, which penetrates deep into the cellular level of the skin to combat wrinkle-causing oxidants and free radicals, alongside reversing our melanin's metabolism, lighting dark spots and improving pigmentation. Other benefits include;
Smoothen skin tone and texture
Remove sun damage and dark spots
Shirk pores, soften lines and wrinkles
Reduce or eliminate hyperpigmentation / acne scars
Stimulate collagen

Once you're in the chair, the Perfect Peel takes little over 15 minutes to apply and you can walk right out without any noticeable marks, if anything – just a little flushed looking. That night and most of the next day the skin didn't really change much in appearance, although you can definitely feel it tightening – by the end of day two it was looking incredibly shiny, feeling really tight and all I wanted to do was slather myself in E45 cream (it's advised to avoid moisturising until peeling begins).
By the morning of day three, the peeling had well and truly begun. Some people claim to be able to go about their day as usual at this stage; let me tell you now – unless you've got some serious confidence, you should really book the days off work and avoid any important events. You can start using the dedicated moisturiser to relieve any discomfort and reduce the visibility of the peel at this stage, this is such a relief, but all you'll want to do is relax at home and let the process run its course.
Day four and five consisted of heavy peeling, not painful at all, but boy was it ugly. On the plus side, I could begin to see the layer emerging underneath and it looked noticeably different – result. By day six the peeling had fully stopped and my face just looked a little raw – as if I'd experienced a light sunburn.
By the time day seven came around, my skin had completely healed and I could really begin to appreciate the results. Now, if you're expecting a whole new face underneath you've come to the wrong place, but, I can promise you one thing – a substantially noticeable result.

Conclusion
So is it all worth it? Let's break it down.
While I didn't have many issues to start with; my pigmentation had reduced, my complexion looked smoother, felt softer and a small scar I've had on my face since I was a kid had definitely reduced in visibility. On a day to day basis, my skin did feel less prone to becoming an oily mess, but the oil didn't come to a standstill – then again, I don't think anybody wants that, right?
Would I do it again? Completely. Skin peels are an accumulative process, which means the more you have, the better you'll get with each one. Should you consider one? If the issues you have with your skin are mentioned above, and you're not afraid to endure a little discomfort for the sake of your confidence – then yes, it's a treatment that I would recommend to all of my friends.
Still a little unsure? Why not give the OMNIYA clinic a call and discuss your options with Natali, otherwise pop her a message via Twitter or Instagram.