Reunited, but can they carry on their success?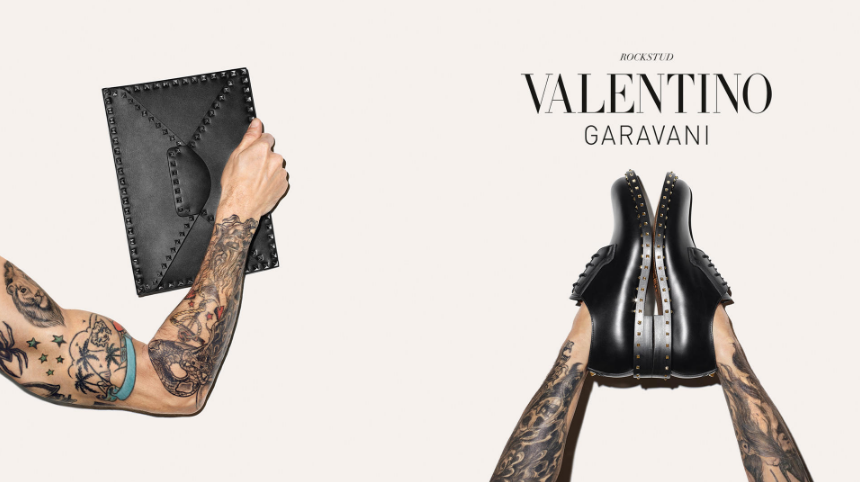 Continuing their blossoming partnership that was responsible for crafting one of the most refreshing accessory ad campaigns we've seen in a long time, Terry Richardson teams up once again with Valentino Garavani for the brands' Autumn/Winter 2016 accessories campaign. Featuring Richardson's now synonymous tattoo's, the new campaign showcases products from both the Rock Stud and Rockrunner Camustars collections, with standout pieces including dark structured leather brogues emblazoned with metal studs, offering a complete contrast to the classic romantic, floral stylings usually associated with the Valentino brand.
A somewhat cult figure in the world of fashion photography, Terry Richardson's collaboration with the Italian design house allows his signature photographic style to almost bring Valentino back towards a more contemporary market by choosing to use rather simplistic campaigns to illustrate that you don't have to have a huge budget and extravagant scenery in order to create an aesthetically pleasing and successful campaign.