Adidas makes the move to Russia.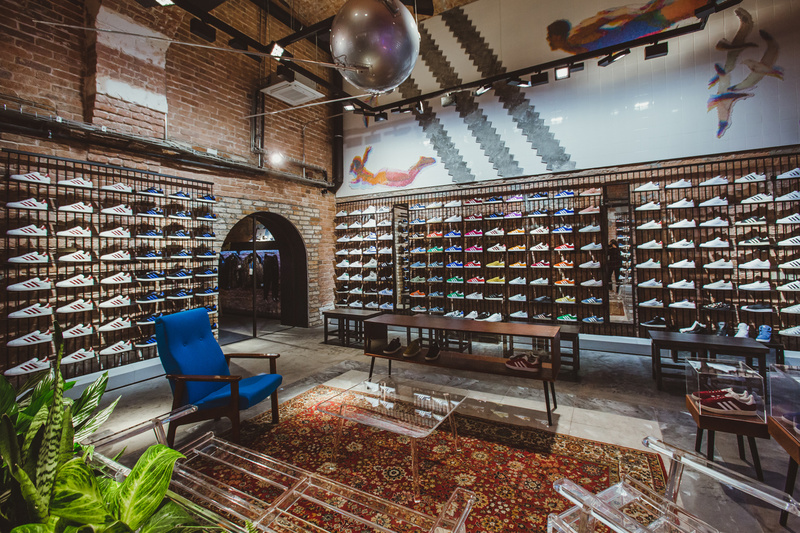 Last week saw sportswear giants Adidas open their first ever Russian flagship store in the city of Moscow. The interior of the shop has been designed with the 1960s and '70s in mind and mimics the layout of a traditional Russian living room. This is seen through the square chairs, exquisite carpets and as well as bespoke Soviet modern style furniture. Designer Gosha Rubchinskiy and British rapper Kano were among the famous faces who graced the store's grand opening.
"The display of art objects by four young Moscow based creatives who came up with unique pieces of art inspired by their beloved city conveys the versatility of the new adidas Originals store that is to become a place of the most important launches, workshops, exhibitions, and installations and will house the brightest collections and the most significant collaborations as well as the limited-edition sneaker packs," Adidas told the website Hypebeast.
Take a look at the images of the brand new store below and if you happen to be in the area, check it out!