Great beer, great sneakers.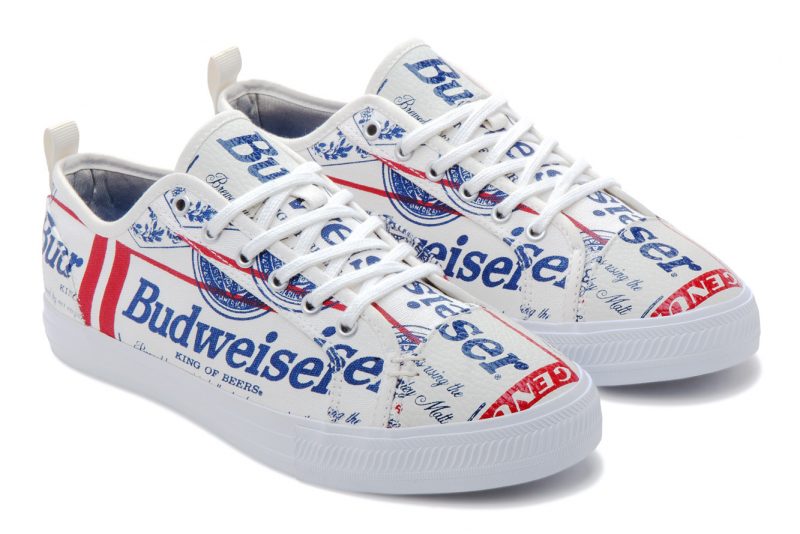 Budweiser and ALIFE have teamed up to make their mark on Greats' classic Wilson sneaker. Greats are known for their use of quality materials and superior construction, and this is not missing from this latest iteration. With premium leather used on the toe-cap and tongue and the Budweiser logo across the entire shoe, for a boozy update to this all american classic. The Greats logo sits on the heel of the sole.
The limited edition shoes have been created for the Budweiser 'Made in America' Festival on September 3rd, and will be gifted to VIPs of the event. They will be available to the public in Spring 2017.