Future-Hive, installing a range of limited edition prints, t-shirts and 14K gold chains.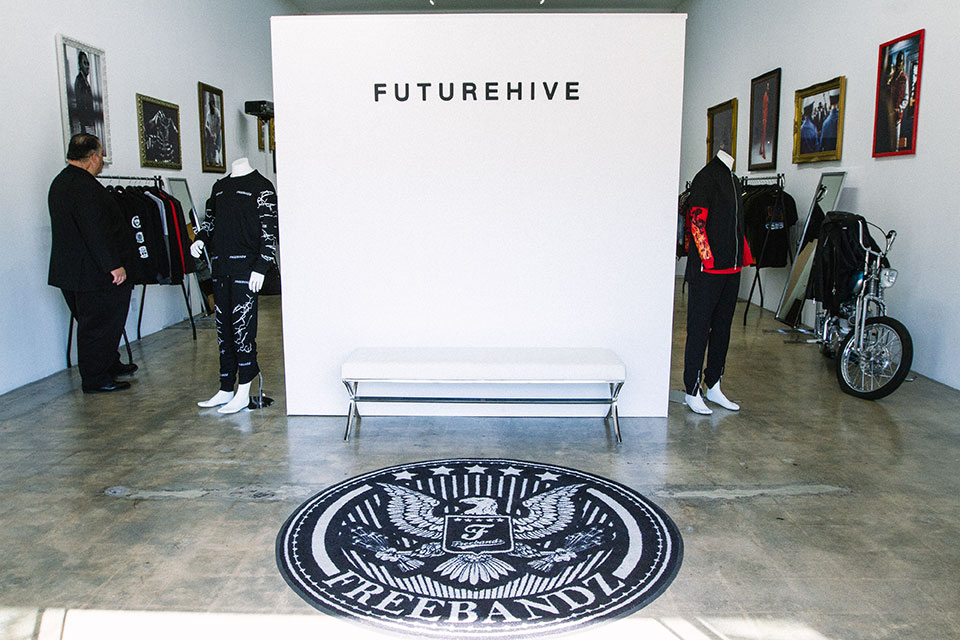 Future is back, teaming up with Fancy to bring us another installation of his pop-up store "Future Hive" that previously opened in New York. The space that is located at 346 North Fairfax Avenue stocks collaborative clothing from brands such as Cease and Desist, Pintrill and apparel from Future's own brand, FreeBandz. The space is also said to stock-collaborative leather jackets between Future and John Varvatos, as well as leather goods from Moreca. Something in the stores that's a bit flash is the diamond studded, 14K gold chain that is limited to only 15. Each individually numbered, a little personal touch.
The store is located in a gallery, specifically designed to be minimalist which allows consumers to devote their attention to each of the pieces; from the shirts to the leather jackets.
If you're in the area then check out the store at 346 North Fairfax Avenue, Los Angeles.