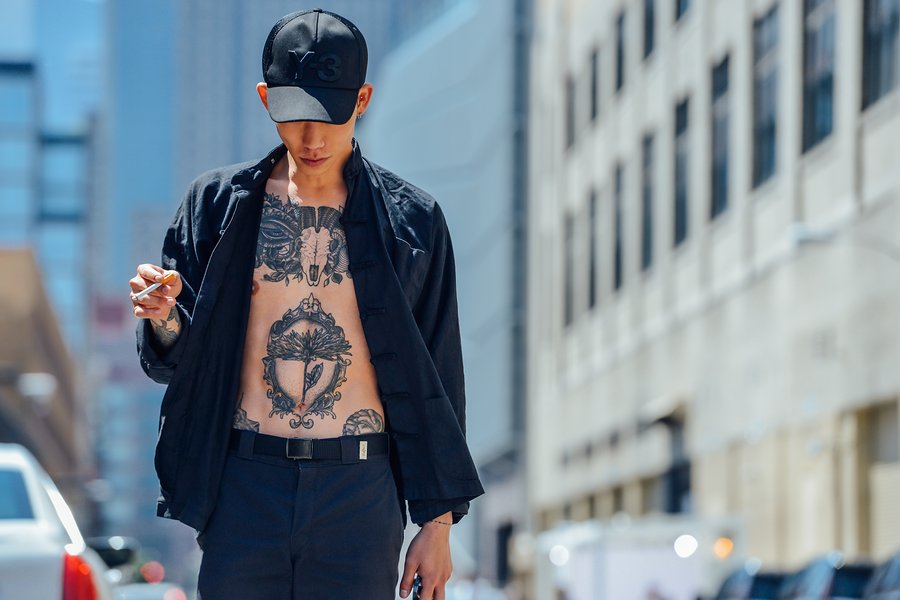 You may be ready for fashion week and yet, some questions remain. Ever wondered how to get an exclusive invite to a well-rounded party? Where to find the best outfit inspiration? How to get the best angles for street style snaps? Well, look no further. As Fashion Week is off to a flying start today, we at PAUSE decided to help you conquer London Fashion Week in three essential lessons during this frenetic amount of time. Keep your ears and your eyes open.
1 – Boost up your accessories game
Sunglasses, checked. Hat, checked. Small leather pouch, checked. A good outfit is all about details. Whether you might feel comfortable with your look so far, your shoes, necklace, even your socks play important parts of the silhouette game. Focus and invest on a relaxed and striking pair of sneakers or opt for an eye-turner pair of loafers for example.
2 – Get yourself a partner in crime
Getting into London Fashion Week is fun. But getting into London Fashion Week with your best friend is way more fun. Expect twice as much celebrations, honest feedback regarding your 'outfit of the day' Instagram posts and long nights of first-hand gossips with your fashion soulmate or BFF. Also remember: duos always look better on street style snaps.
3 – The street is your runway
Now you know it: Fashion Week oddly resonates with a bunch of guys getting a picture of you and your outfit while you try to slow down your pace – but still manage to look cool. Everyone knows that and it's probably the reason why you should have fun while doing it. Plus, you have little chance to ever walk a proper runway, so enjoy this one. But please: in any way, take yourself too seriously. It just ruins the whole game.