King Kanye.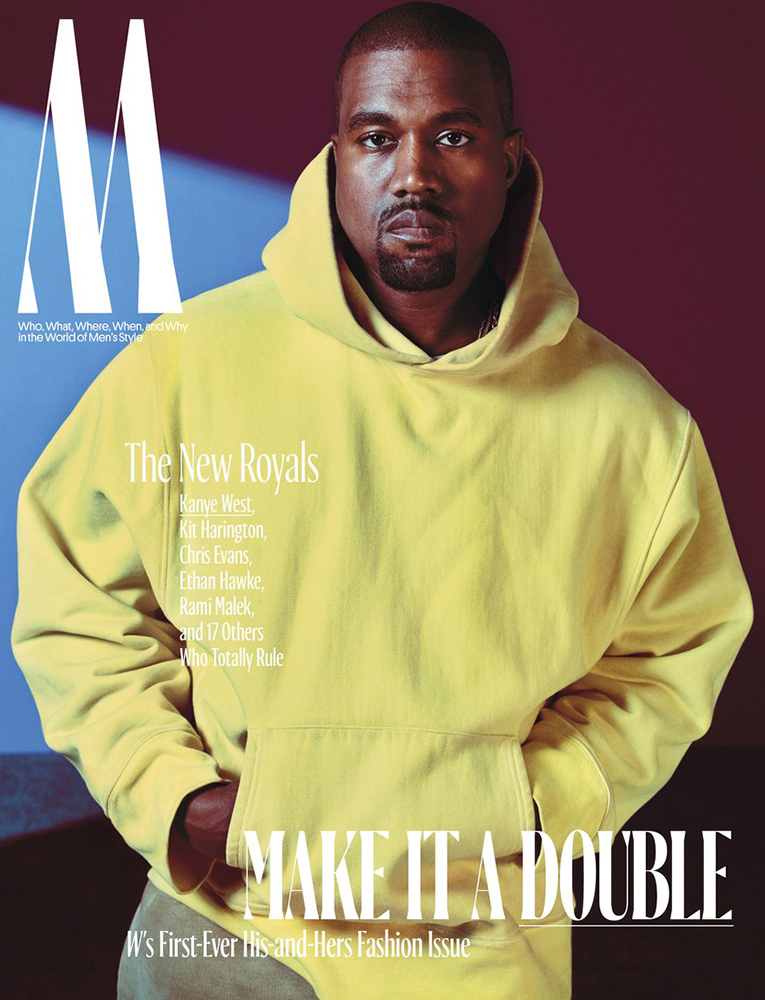 Kayne West; modern royalty? Apparently so, according to W Magazine.
The magazine first started their 'royals' piece in 2014 praising the creativeness and all round 'greatness' of celebrities. As well as his new found title, Kayne features on the cover of the magazine which hits stores later in the month.
Other named 'royals' include actor Kit Harrington as well as Halle Berry, Jodie Foster and Rami Malek.
See previous issue covers below.