Season Fail?
So Yeezy Season 4 debuted yesterday with stumbling and fainting models, criticised 'whale' music and a whole lot of waiting around. While the show has mainly been media hit for it operational failings, it's time to talk about the collection.
Hotly anticipated as always, Season 4 has first and foremost gotten girlier. The unisex charm of Seasons past has now glammed up its look with a heavy focus on thigh-high footwear, it seems. The question is, are we still accepting this as influential fashion?
The first three shows were energetic, insightful and felt genuinely boundary-pushing in a new 'Kanye-says' attitude to dressing but yesterday it just felt a lot like the artist was pushing for womankind to dress like his wife.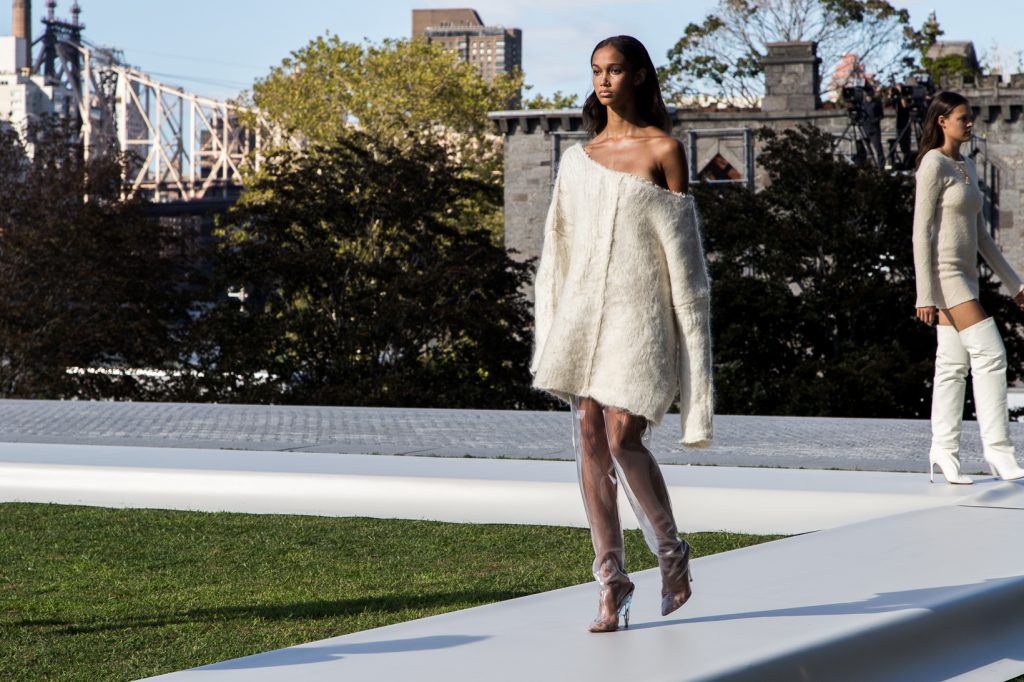 Where there was a sense of gender neutrality and ingenuity before, now there's a sexier emphasis supported by what is essentially, nude shapewear. Bar some pretty sick hooded numbers, this one's not really for the men.
With all due respect, it's wearable and it's cool but it just doesn't feel new.
Not that we are by any means comparing the two but when the inimitable Craig Green repeated a very specialised utility look for several seasons, there was the obvious need to expand and develop. Will Yeezy move away from it's ingrained aesthetic of tonal tonal tonal?
Celebrity versus Creativity is the issue here. There'll probably be a Yeezy Season 40, that's just the deal. Whether we're bored or not, the cult following a  celebrity super-icon trumps the creativity associated with all other leading contemporary design brands. 
What's next?