"me no conversate with the fake"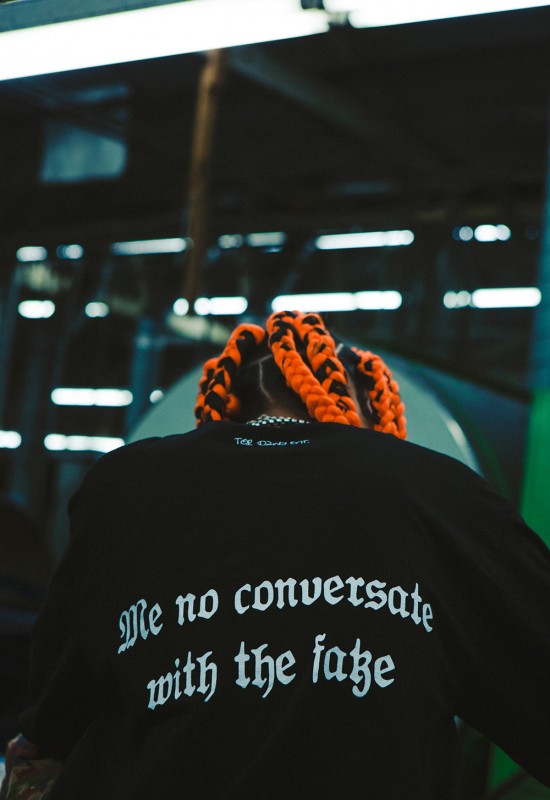 Continuing from the release of his LP, "Blank Face" back in July, sees ScHoolboy release a line of merchandise to follow on from that release. The bold collection features a range of hats, hoodies, tees and jackets, seeing him take a little fashion venture. The pieces in the collection aren't done in typical colorways, we see a range of tie-dye and orange, both of which reflect ScHoolboy's personal style and mix it up from your typical monochromatic colors. The collection features lyrics from the album, 'me no conversate with the fake' on the back of some of the shirts!
Pieces are priced between $15 and $75 and are available at pop-up merch stands along his tour or online.