When you're more than ready for the come-back.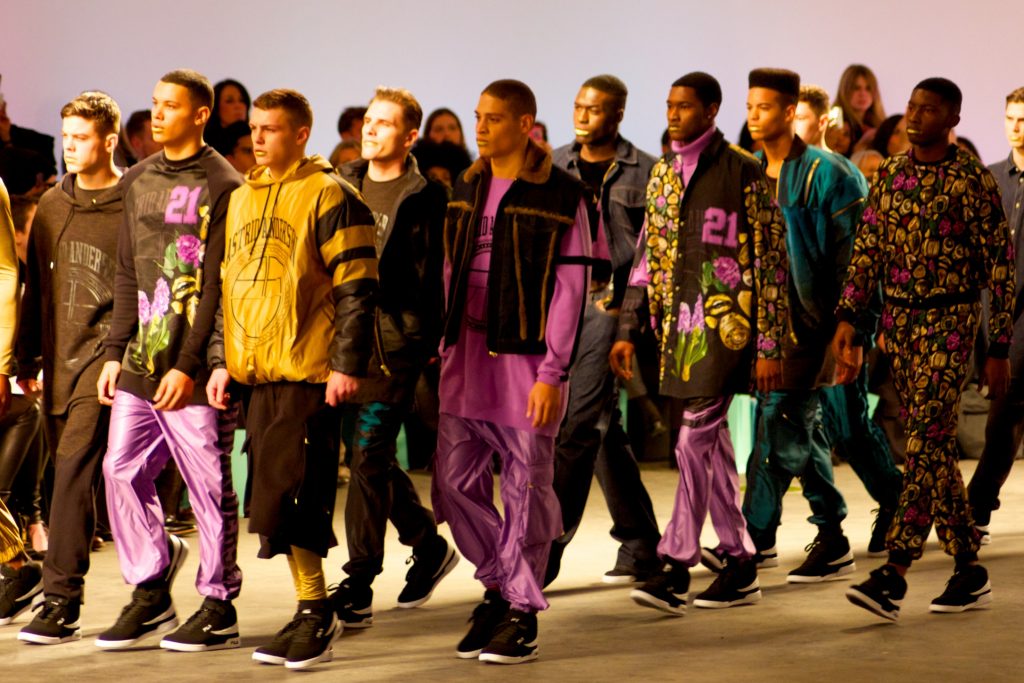 You certainly remember your tender childhood, watching MTV as soon as you were getting home and bouncing to the rhythm of Notorious B.I.G, NAS, Vanilla Ice or feverishly anticipating the main theme of the Fresh Prince of Bel-Air, just to sing along Will Smith's Hip Hop verses. A sweet and colourful era, the 1990's served looks all over the world, showcasing silhouettes designed by the likes of Vivienne Westwood, Comme des Garçons, Kenzo and even Adidas. Here's 10 top trends from the 90's we still have a thing for.
1 – All white outfits.
2 – Choker. Male chokers.
3 – Flashy jewellery.
4 – Foil-effect outfits.
5 – Bucket hats.
6 – Layered tank tops.
7 – Man bob.
8 – Neon caps.
9 – Nose piercing.

10 – LED shoes