99%IS showcased their SS17 collection at Seoul Fashion Week.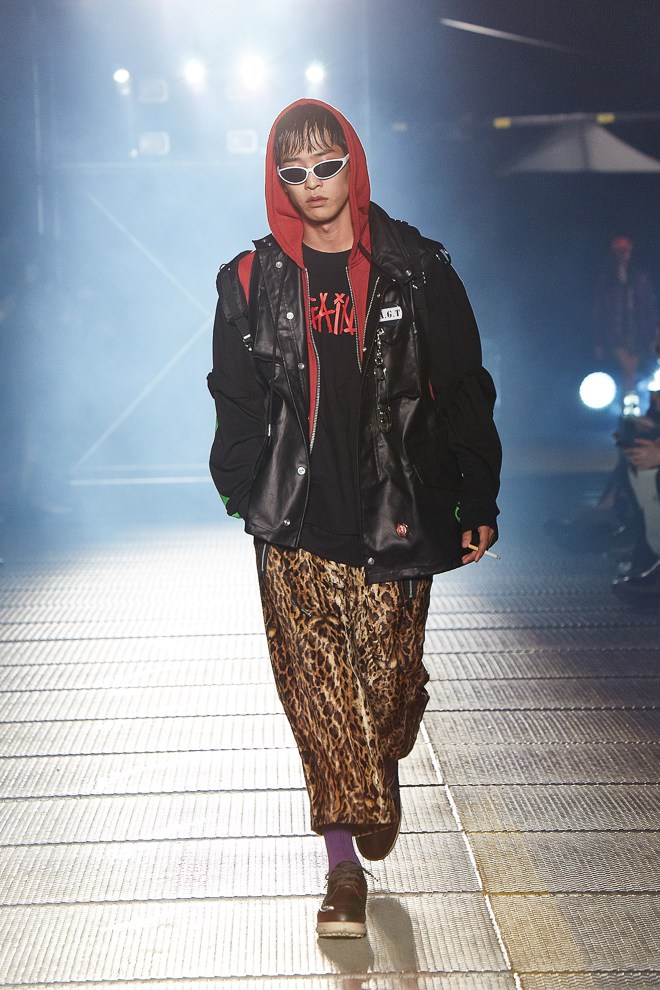 99%IS was officially launched in 2012 by designer Bajowoo. "There is that whole 1 percent of culture that most people don't care about, but to me and my friends, is our 99 percent," Bajowoo states about the name behind the brand.
99%IS took their Spring/Summer 17 show to Koreas capital this week for Seoul Fashion Week. Born in Seoul and based in Tokyo, Bajowoo announced the collections runway appearance and location only 24 hours before showtime.
The collection is titled "Against Great Truth" (A.G.T) which can be seen decorated on the severely rock/punk-influenced clothing. The collection sees head to toe looks in leathers, metals rips and studs with bizarre and intricate detailings such as can-top eyepatches and metal pieces attached to the sleeves which are to be used to put out cigarettes.
Take a look at the brand's Instagram page for videos of the runway and further snippets of what they're up to.
Check out the full 99%IS Spring/Summer 17 collection below.