A collaboration between adidas Consortium and END. Clothing.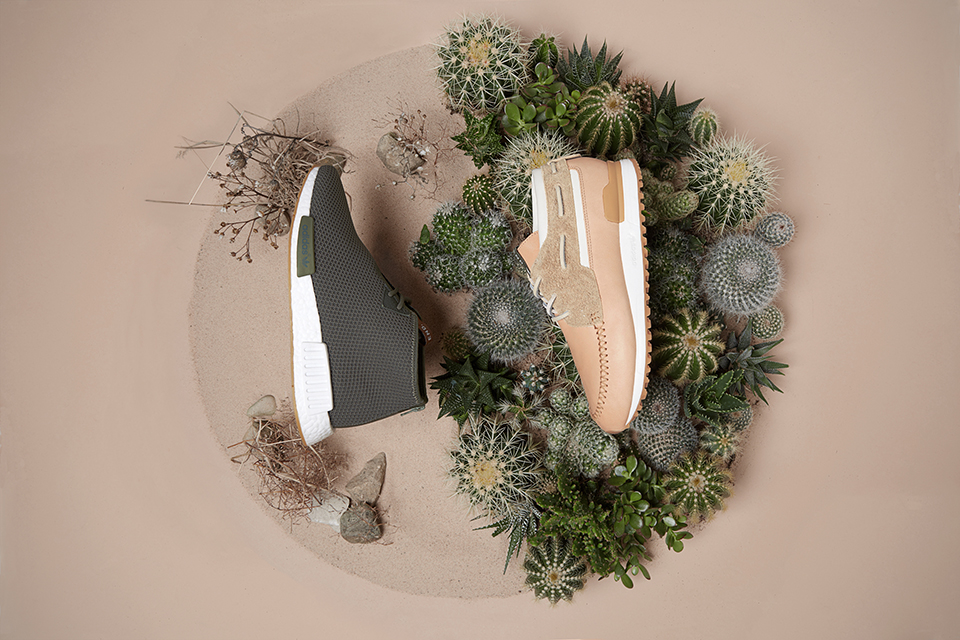 For this collaboration, two of adidas' models have been recreated; the ZX 700 Boat and the NMD Chukka_C1. With influences taken from the aesthetics of Saharan Africa, the ZX 700 Boat shoe comes in beige and tan tones with smooth leather uppers and textured suede panels; a nod to the desert terrain. The NMD Chukka_C1 looked at the Sahara's cacti for inspiration, using a green honeycomb knit upper with aspects of premium leather and zip detailing.
Both shoes will be launched on the 11th November on END. Clothing, with an online raffle, open now for a chance to purchase.
Check out the adidas Consortium and END. Clothing collaboration below.