COS celebrates artist with unique collection.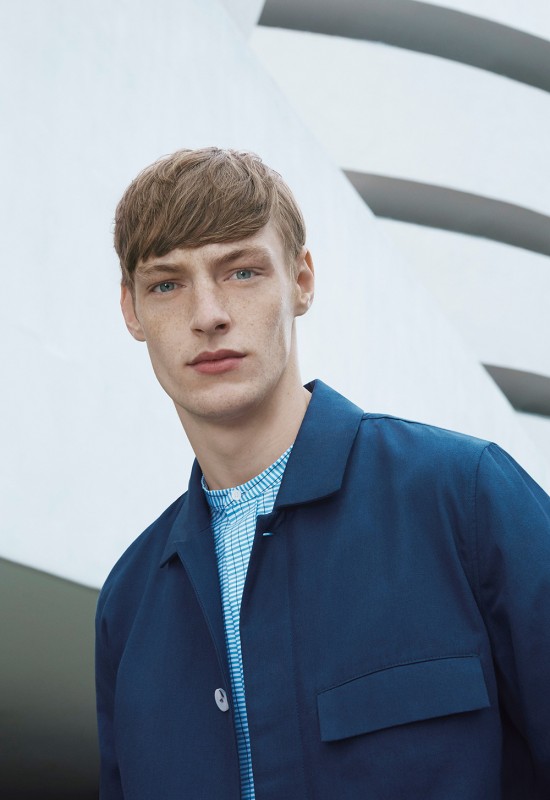 In celebration of the Guggenheim Museum's retrospective exhibition of Agnes Martin's artworks, COS have produced a limited edition line of clothing that reflect the artist's work. Drawing on the abstract expressionism and minimalism of Martin's work as well as the personal style of the artist, the designers at COS have put together a collection of pieces that reflect those themes and ideas. These come across best in an oversized grandad shirt and a unisex striped tee. The whole collection is of a muted colour palette of neutrals, navy and light blue, while the clothes are constructed from canvas and linen.
You can purchase the collection now at the Guggenheim Museum Store and select COS stores as well as online.