Petit Malle trunk bag meets phone case.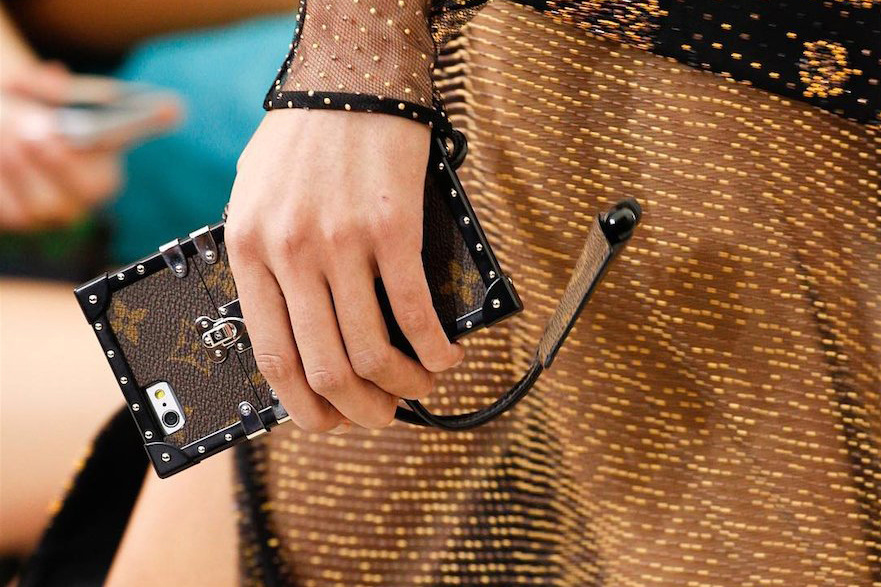 During Louis Vuitton's spring runway show viewers caught a glimpse of a custom iPhone case used by the models. This case turned out to be a rendition of the highly sought-after Petit Malle Trunk Bag that has been adapted into the form of an iPhone case; a very luxurious phone case expected to come with a hefty price tag. The phone case is likely to be available in three different variations, one with the signature Damier print, blue croc or gold. The question is, is this a legitimate item for release or just a sample? We'll find out…
If you are interested in the phone case then stay tuned for updates about a potential release!