Any press is good press, right?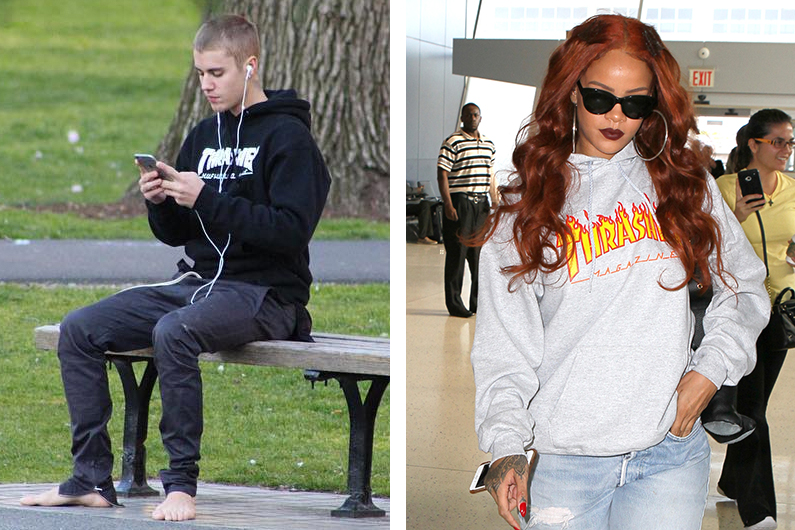 Thrasher is a brand renowned for its skateboarding magazine and apparel line. As of recent, the brand has been launched into the limelight due to celebrities such as Bieber and Rihanna popularizing it! As most brand owners would be happy to see their clothing become popular, Thrasher are more concerned about them tarnishing the image of the skateboarding brand.
Editor-in-chief Jake Phelps said, "We don't send boxes to Justin Bieber or Rihanna or those fing clowns. The pavement is where the real shit is. Blood and scabs, does it get realer than that?" in response to the two stars wearing the clothing. What ever happened to 'wear what you want'?
Let us know what you think? Do you think this will stop people jumping on the bandwagon?