ato presents its Spring/Summer 2017 offering.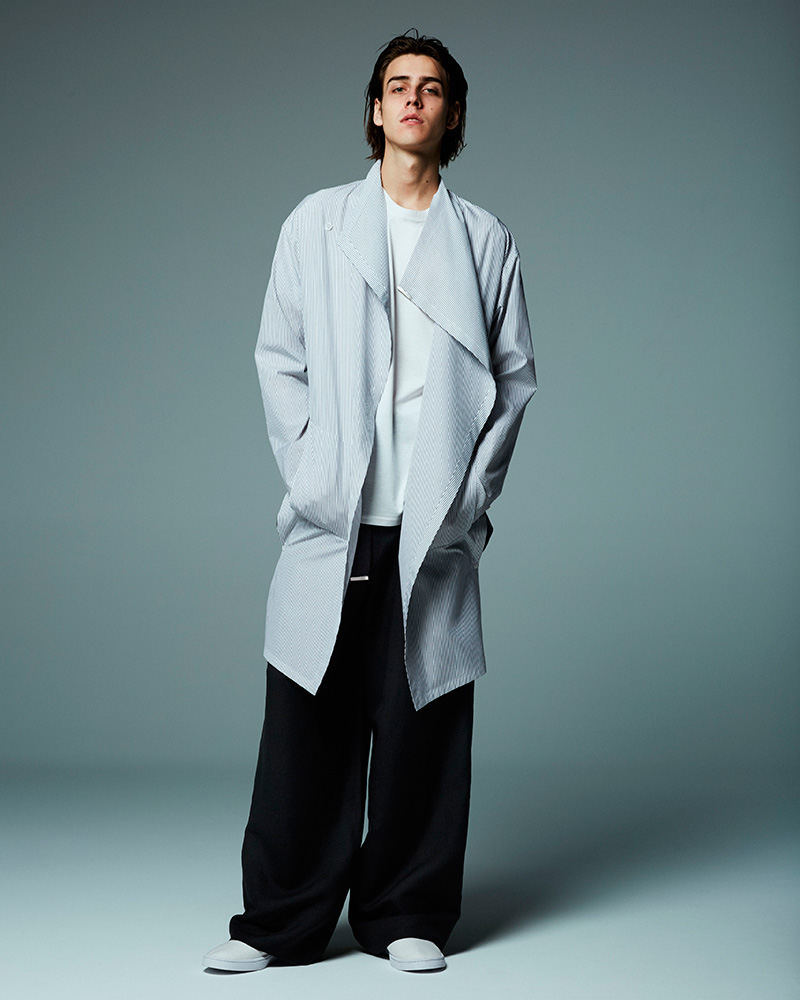 For Spring Summer 2017, Japanese label ato have embraced the outsider spirit with a minimalistic spin. The collection consists of all the essentials for the modern man's wardrobe – cotton jacket and coats, linen trousers, nylon blousons, wool sweaters and MA-1 jackets.
What ato have done so well in this collection is combine sharp and slouchy tailoring in a way that creates an effortless attitude towards masculine dressing, reinforcing the contrast between relaxed styling and formal attire that has been explored in this collection. Oversized silhouettes are at play through experimentation with space between the body and garments, while indulging in a typically masculine colour palette of blues, greys, black and white sets off the luxurious textures that the clothes are constructed of.
Have a scroll through the ato Spring/Summer 2017 lookbook images below for what is a masterclass in crafting a timeless wardrobe for the modern fashion-conscious man.