The Canada brand takes on North America.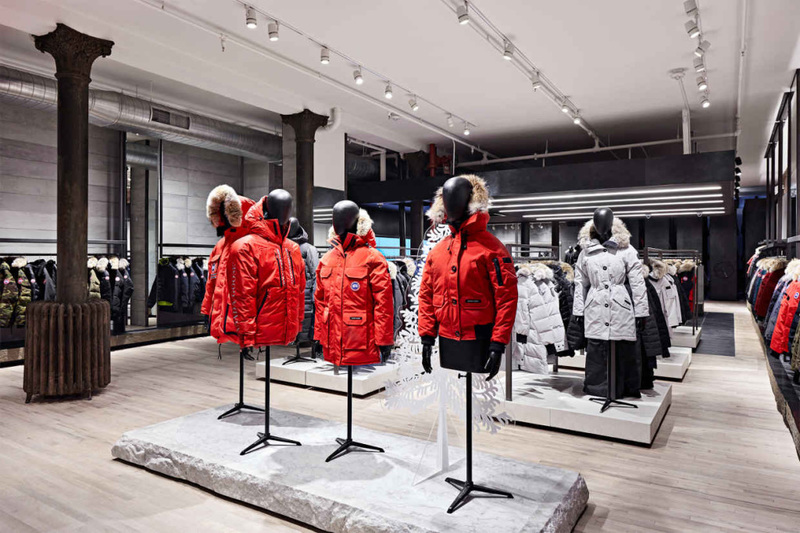 Canada Goose, the cold weather clothing specialist, is opening a flagship store in New York City on Wooster Street, Soho. It will be a 4,000 square foot luxe space packed with references to the birthplace of the label, in the form of soft maple benches crafted by Ontario-based millworker DB Johnson, raw marble detailing from British Columbia and polar bear sculptures created by artist Jason Carter. The new store will stock 3,500+ units per season, including new styles, collaborations and archival pieces.
The brand new flagship store is set to officially open this Thursday 17th November.