PAUSE Meets: Romain Regnier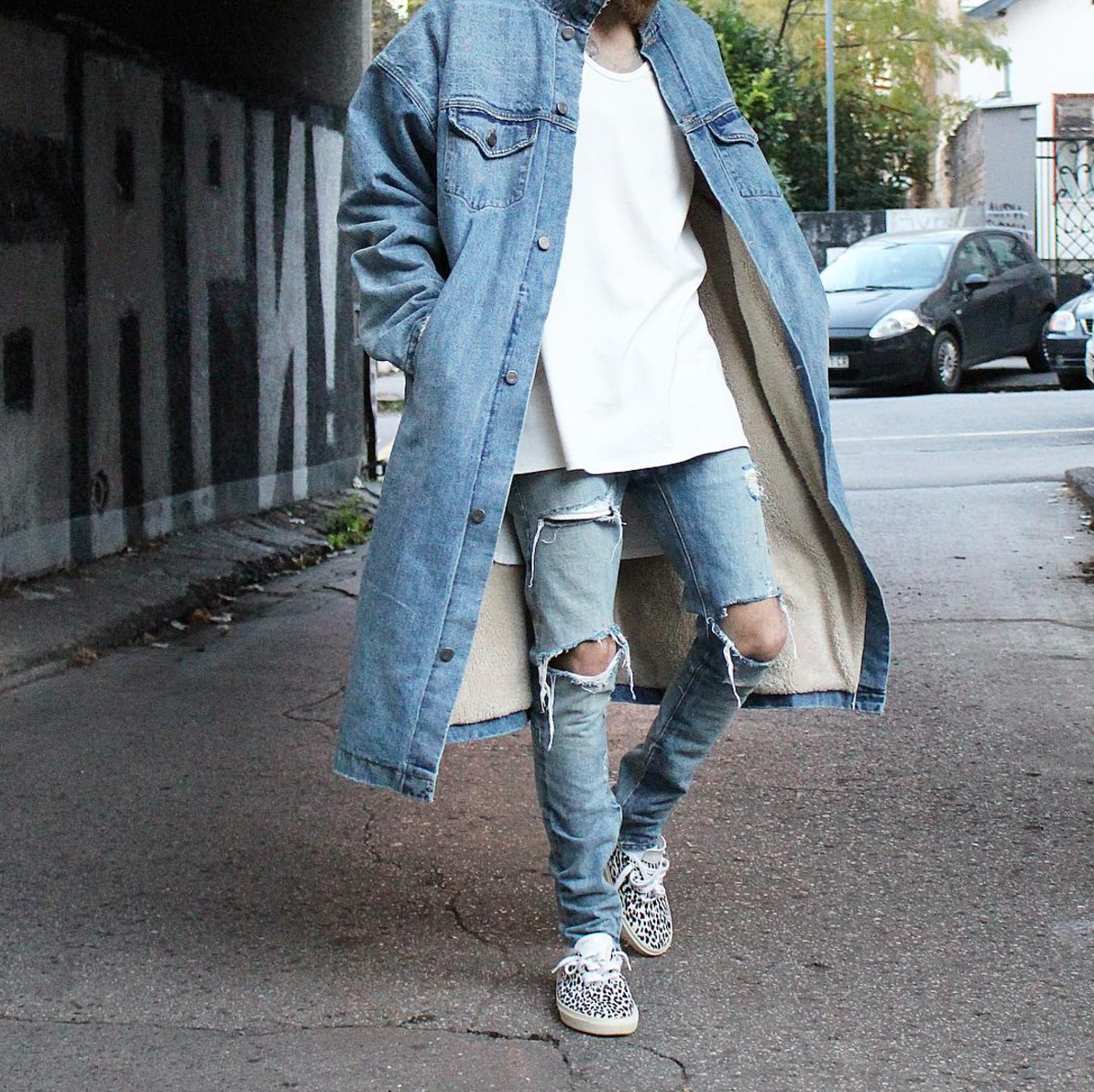 Tell us about yourself and what do you do from Monday to Sunday?
Hello, my name is Romain Regnier, I am 25 years old and I am the artistic director at RR London, a men's luxury clothing line that I created in June this year.
A basic week for me consists of going to my atelier and perfecting my next collection (working on the cut, the details, etc.), but also doing all the background work, such as the relations with our providers (for materials and other things), the accounts, and any unexpected situations that might come up. Most people see the job of designer as something quite simple, but that is far from the truth. Thankfully my fiancé Mila is there to help, two heads are always better than one!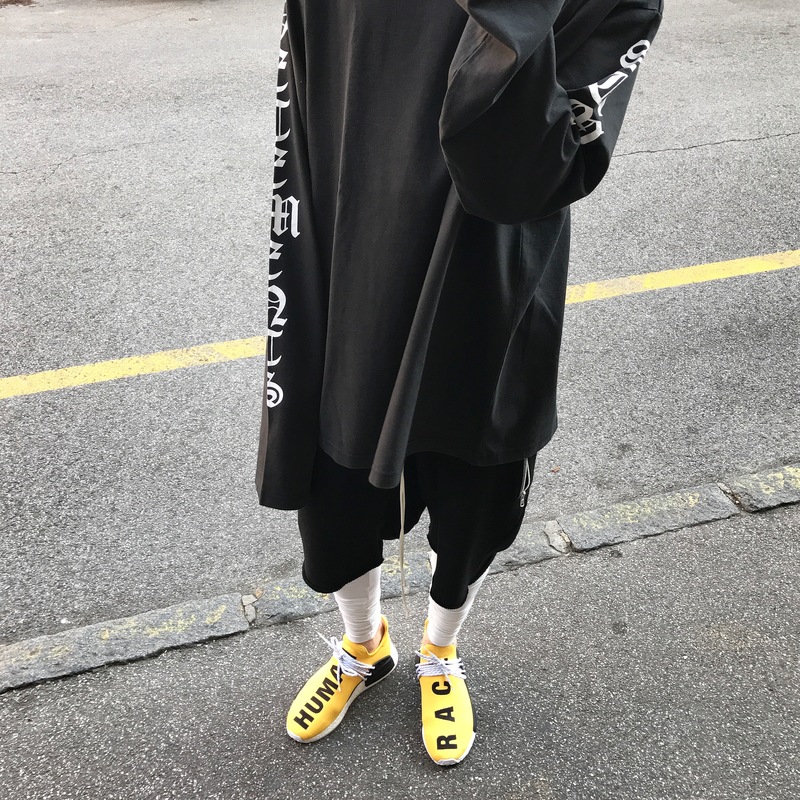 How did you come to create your own clothing line?
In order to understand this, I must explain my background a bit.
I was born in 1991 in Gabon, Africa, where fashion was not, unfortunately, a developed industry. I grew up without a real TV and internet, the only channels we would get were MTV and a few more, thus the only fashion portrayed to me was that of US rappers. We would all wear baggy jeans and oversized t-shirts, we didn't know anything about designers or the way the fashion industry was developing, we just wanted to be like the rappers in those videos, and so our creativity was being drowned. This wasn't working for me because I had always wanted to be different, stand out, try new things and eventually break the barriers.
When I was 13 I told my mum, for the first time, that I wanted to be a designer so that I could make my own pieces. From then on, my whole life revolved around fashion. I finished high school and decided to go to France to finish my studies where I got my degree in International Business and Marketing (this choice of degree came with the idea of wanting to know how everything works in a business, before setting up my own, and being able to focus on the designing).
Those three years spent in France really revolutionized my vision of fashion, because I finally had access to luxury stores and for the first time, I could see and feel the designers' pieces. I was amazed by all the work put into them and the quality of the pieces; it was the opposite of what I had grown up with. It was during this period that I started to cultivate my style and I started mixing streetwear with designer items. I began posting my outfits on social media (Instagram to be precise), and people really started to appreciate them. This was the first step in creating RR London, I wanted to build a good image of my sense of style, and have people believe in my vision of fashion, before I launched my brand.
I was obliged to learn the whole process of creating garments, whilst continuing to be very active on Instagram, as I did not wish to go to any fashion school and be put in a box, I wanted to do what I think fashion is. This is why I moved to London, for its underground culture and open mindedness, with my knowledge of streetwear and designer brands.
Once I felt like I was ready to launch my first collection I created RR London, which launched in June this year.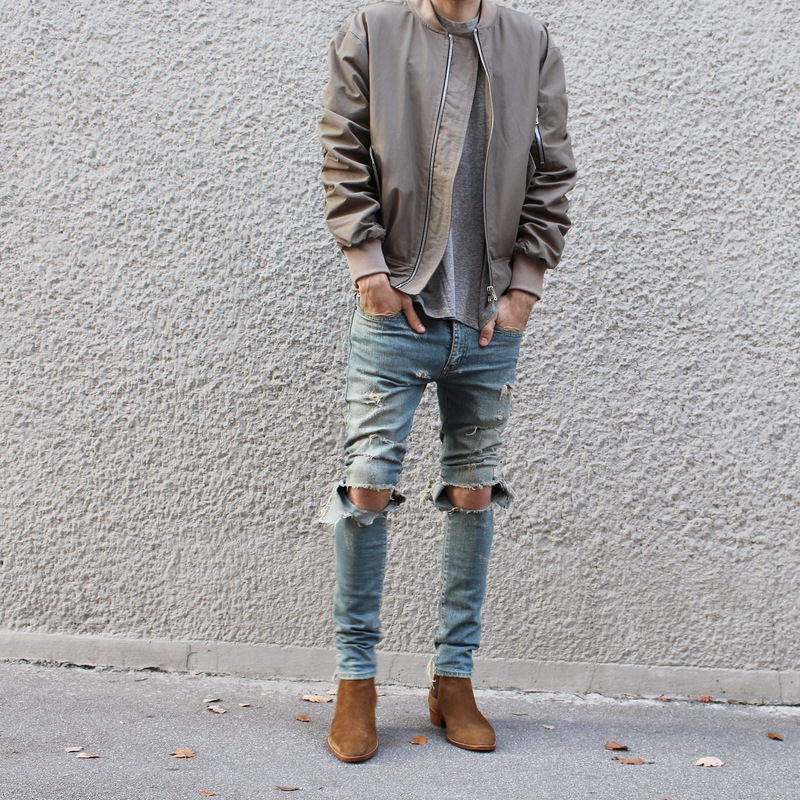 Where do you find inspiration?
My inspiration comes from so many things at once. The fact of not having any inspiration in Gabon, was one for itself, and it pushed me at a very young age to want to create pieces that stand out. My mother is a very big fan of fashion, she taught me so much, she knows everything about everything! But when I was young, I never listened to her, I always thought she had no idea what she was talking about. I also read a lot, I can spend hours reading blogs and websites on fashion and news from the industry.
How does your home country of Gabon inspire you?
In Gabon, there is literally nothing concerning fashion. It is weird when I think about it, but I feel as if that lack was a source of inspiration for me, it made me want to create the pieces that I did not have access to – you should always look at the bright side! I do, however, get inspired by the colours of my country. I love natural colours like green, yellow, orange, brown; I use these shades in my everyday wardrobe, too.
How would you sum up the RR London aesthetic?
Well, the main goal of RR London is to constantly evolve. Each new collection will be very different from the previous one because, as I said, I learn something new everyday, I discover a million new things about fashion and my vision and my style evolve with it. What we can expect from RR London is a mix of street wear and designer clothing. This means that you will always find an oversized cut, but with extreme attention to detail and the best quality material we can find. For the rest, I prefer to let my new collection do the speaking, which is due in January 2017.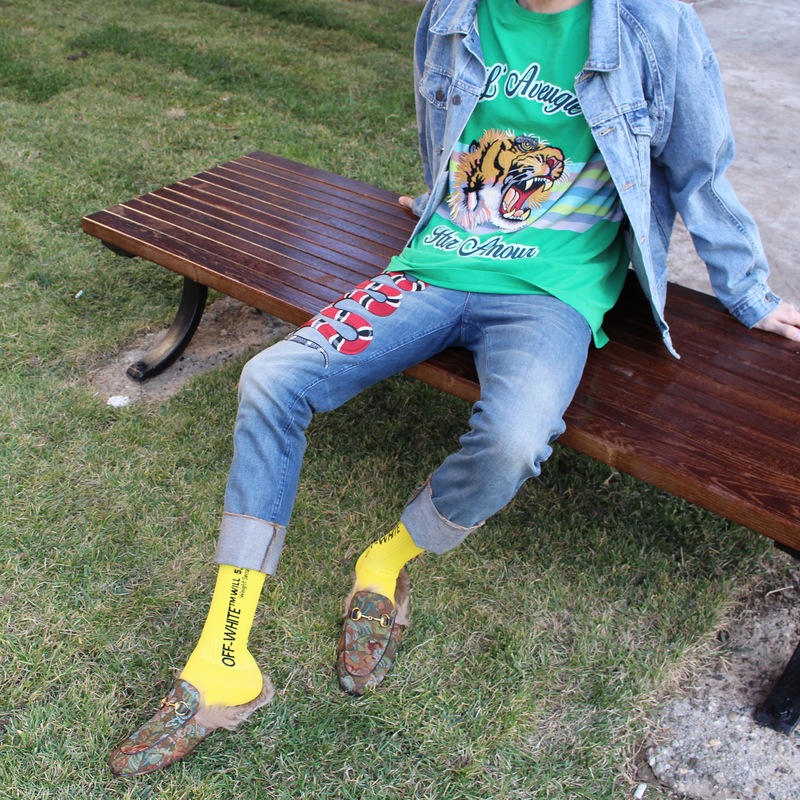 Who is RR London for?
RR London is for those that share my vision, that understand it, that believe in my potential to change the fashion game, and are open minded. I see things beyond the industry of fashion, I want to inspire the new generation, motivate people to give the best of themselves, show them that you can accomplish anything no matter what your journey was, as long as you believe and push yourself. My background was not that simple, but I have always pushed through and believed in myself.
Most importantly, RR London is for those that want to be happy; for me, the best feeling is that of the emotion a client feels when opening their package, and that, for me, is priceless. I did all of this for my followers, so if I can reach more people that would make me ecstatic.
What is it about streetwear that attracts you?
Open mindedness! I can't stress this enough. When I discovered French fashion I found it to be a little too strict. When you go to London, you can immediately see and feel the difference. The styles you can find are crazy, its raining creativity, if you know what I mean! That's what I love so much, and also, it will always stay a part of me since I grew up with it.
Describe your style in one word.
My style is evolving.
We can see you're a big lover for designer items, which designer brand has been your favourite for 2016?
Ah you already know, it's Gucci! Alessandro Michele is a genius and he made Gucci the shining star it is.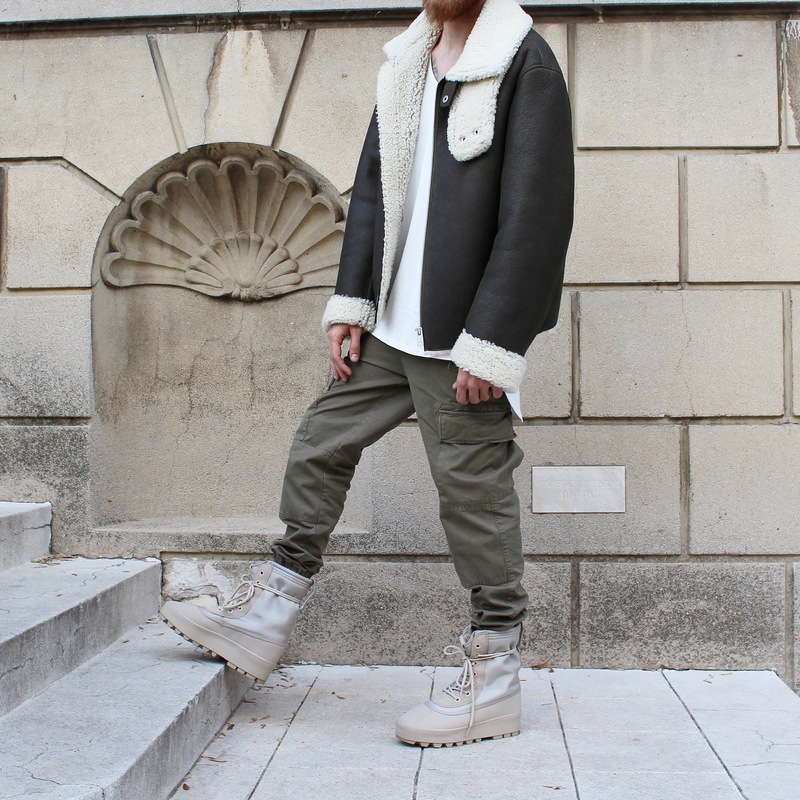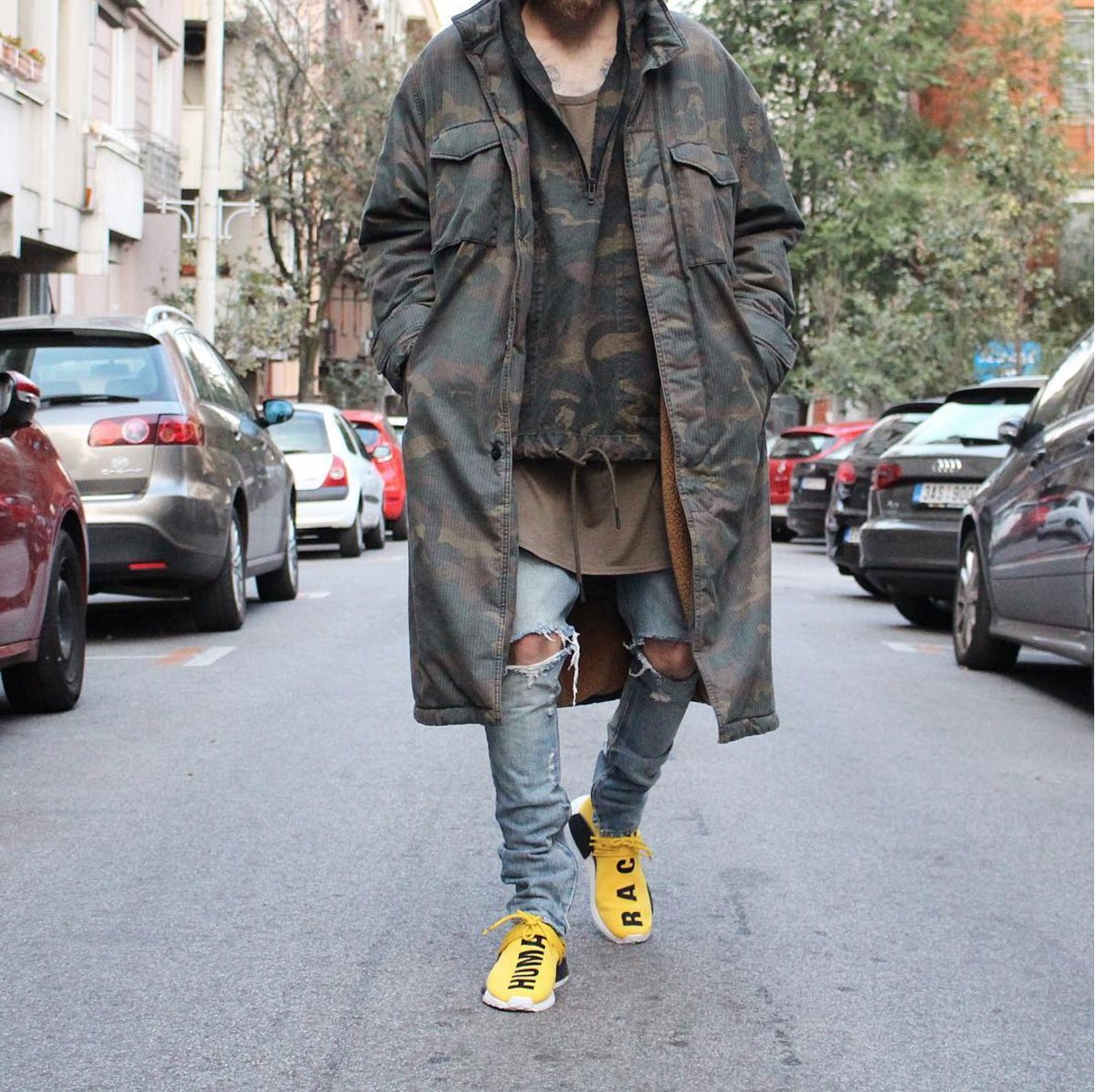 How do you afford all your designer items?
I have always preferred to save up for one big piece I fall in love with, rather then spend it all on a handful of little pieces. I remember saving for two or three months just to buy one T-shirt! And then, little by little, the wardrobe just fills up with quality pieces, without you even knowing!
What is your favourite shoe brand?
Saint Laurent, for the boots!
What's your favourite and least favourite thing about your job?
The thing I prefer the most is really the whole creation process of a piece, there is nothing better than the feeling of satisfaction when I try on one of my pieces and I am satisfied with it.
My least favourite part is the unexpected situations, which happen all the time, such as fabrics coming in late, etc. and it makes me crazy because I hate falling behind.
What are your hopes for the future of RR London?
Well, I hope the brand can have a chance to develop and that I can make pieces that only get better, to satisfy those that believe and follow me – it's the most important part of the whole concept.