A-COLD-WALL* for Spring/Summer 2017.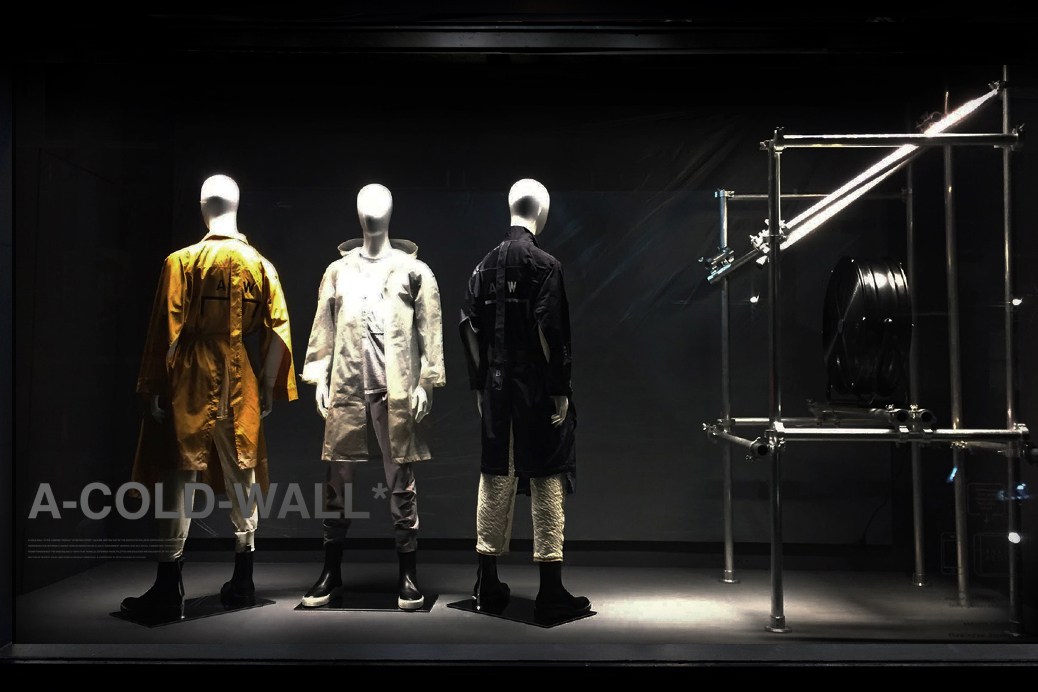 To celebrate A-COLD-WALL*'s launch at Barneys New York, the store interviewed ACW* designer Samuel Ross to discuss his years before designing as well as the brands values and working with Virgil Abloh. Ross's upbringing in a working class estate and "running around in minor gangs"  that led to a few police run in's combined with his present life – working with brands such as OFF-WHITE, is reflected within the collection, as he states "it's about growing up in an urban area that mixes those two worlds together".
The interview with Barneys and Samuel Ross can be read here.
Check out the looks from A-COLD-WALL*'s Spring/Summer 2017 collection launching at Barneys below and watch Samuel Ross's experimental short film showcasing the collection above.