Putting the magic back into Christmas.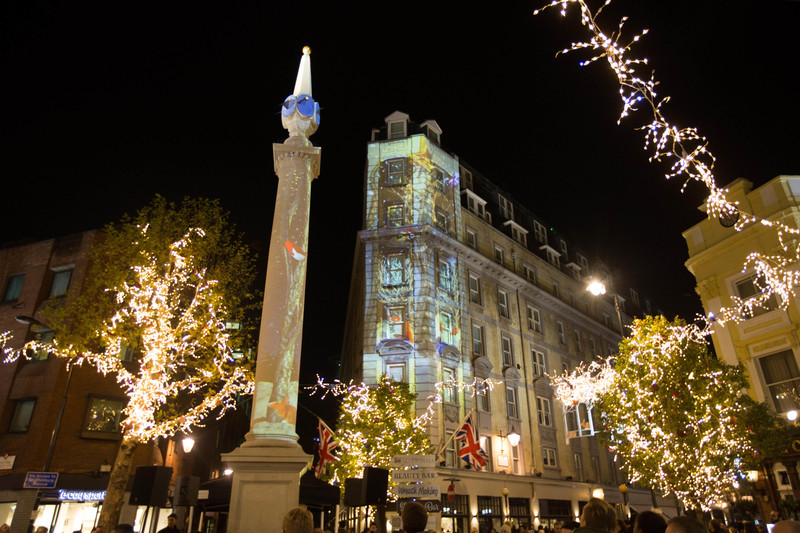 If you're one of those people who, come December, is still barking, "I just don't feel very Christmassy yet!" then I point you in the direction of Seven Dials, London. If their magical woodland-inspired display doesn't get you in the mood then I don't know what will, you grinch…
For the Seven Dials Christmas lights display is truly magical. The lights were turned on the evening of the 17th November, along with a special one-night-only shopping event. Over a hundred of the brands and restaurants that line the seven streets stayed open late and offered tempting discounts and other exclusive treats. With the roads closed to traffic, stalls could occupy the cobbles, offering opportunities such as wreath-making, s'more-toasting, hot toddy-drinking and festive nail-painting. Live music from 10-piece brass band the Old Dirty Brasstards filled the streets all night, while a pop up alfresco bar where you could nab a free cocktail was a popular haunt.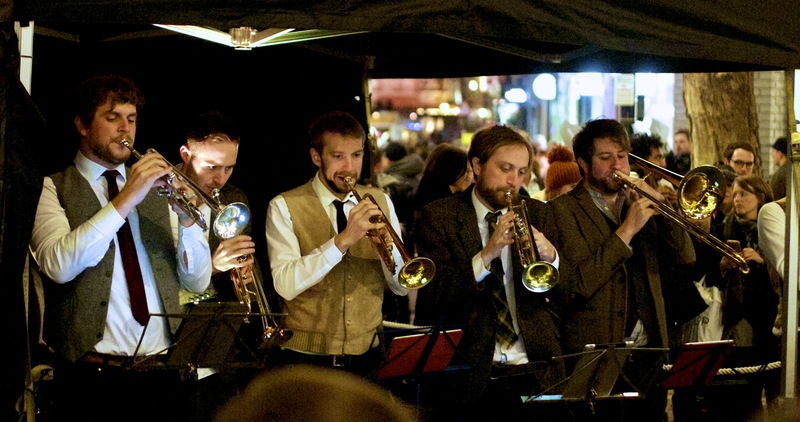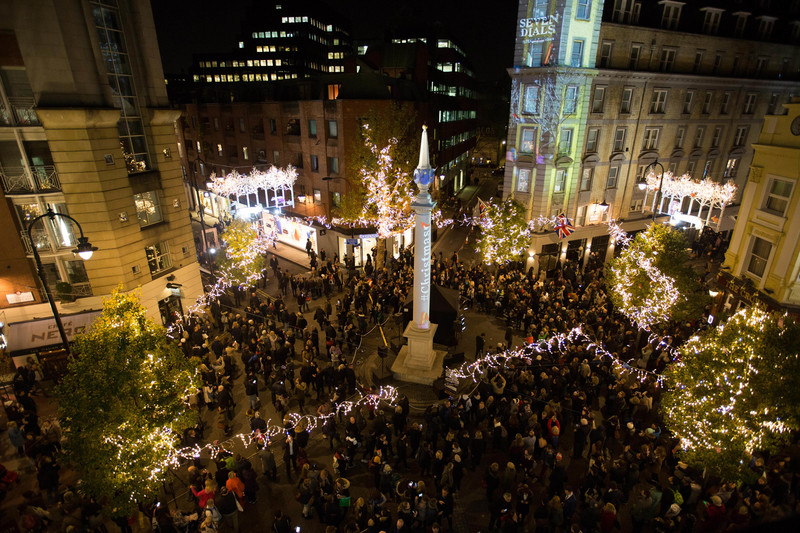 But the main attraction was, of course, the switch on of the lights. Centred around the iconic monument situated at the heart of Seven Dials, a magical wonderland of forest animals came to life with a spectacular projected light show and a special Seven Dials Christmas poem.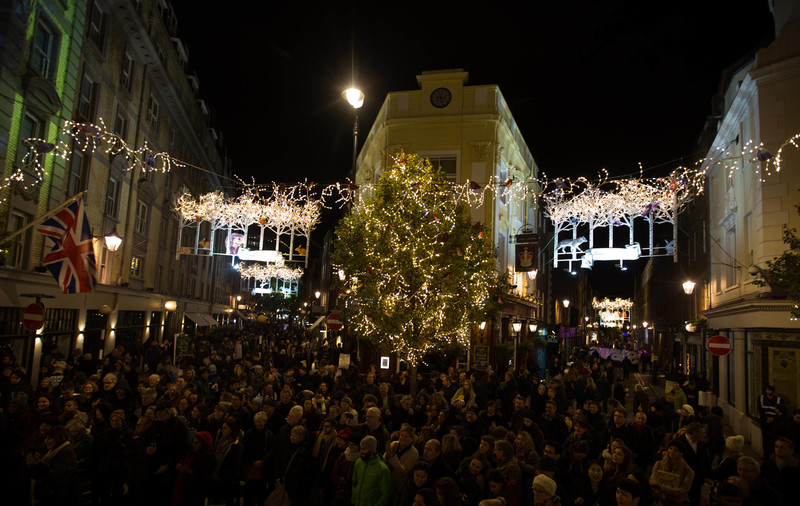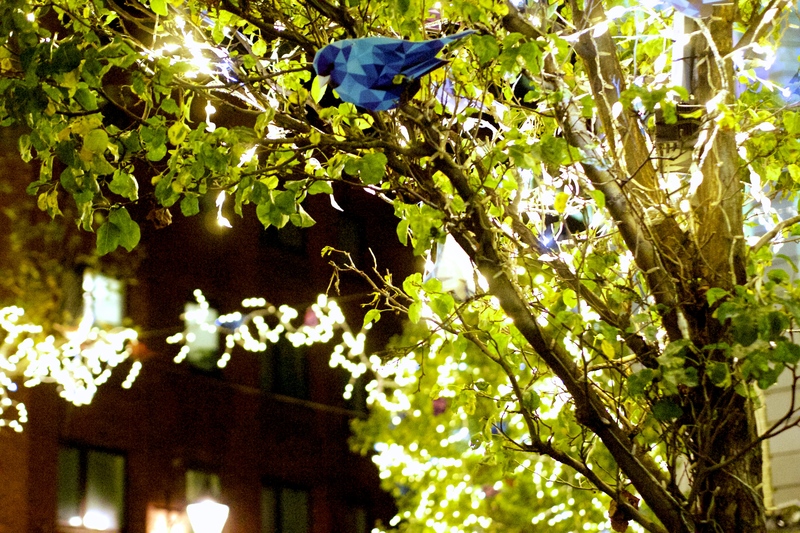 In the true spirit of Christmas, Seven Dials used the event to support London's leading homelessness charity, The Connection, by selling exclusive tote bags.
The Seven Dials Christmas lights can be enjoyed by everyone throughout the festive period until 8th January.