Just say no.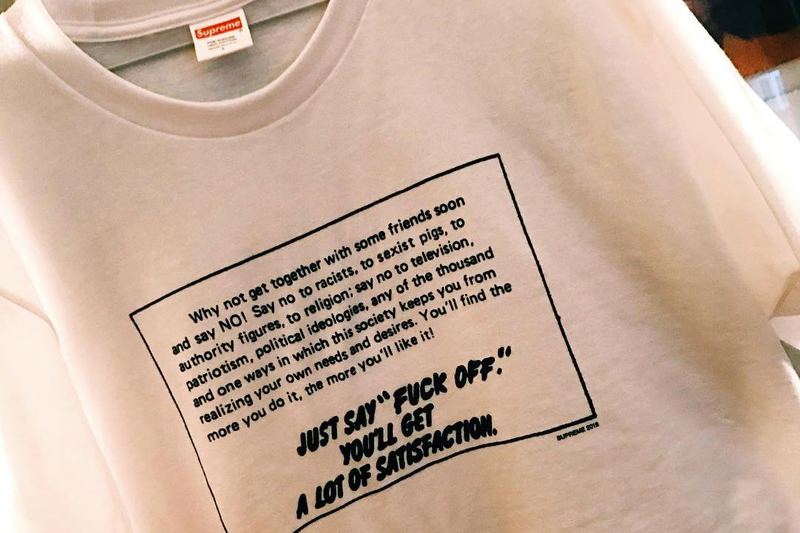 In retaliation to recent global events, Supreme is the latest brand to hop on the politically-charged bandwagon with a new wordy T-shirt that insists we just say no. An image of the tee was teased via the brand's Instagram account earlier today. It reads:
"Why not get together with some friends soon and say NO! Say no to racists, to sexists pigs, to authority figures, to religion; say no to television, patriotism, political ideologies, any of the thousand and one ways in which this society keeps you from realizing your own needs and desires. You'll find the more you do it, the more you'll like it!"
The slogan is topped off with the words: "Just say "f*** off." You'll get a lot of satisfaction" in big lettering.
Unfortunately there was no mention of a release date or any such details, but stay tuned to PAUSE to find out the latest news surrounding this new Supreme tee.